The Powerstroke 6.7 engine is renowned for its dependability and longevity, especially with the third generation of the 6.7L model. This version was an upgrade from the 6.4 model, resolving most of the issues associated with both versions before it. While generally reliable, it is pertinent to note that certain issues are associated with early models of this engine series, such as those between 2011 and 2013.
Therefore, to avoid any potential problems related to these early builds, it would be wise for consumers to lean towards purchasing more recent models of the Powerstroke 6.7 instead, avoiding any potential complications brought about by first-generation constructions (2011-2014). To learn why you should avoid earlier models, further exploration can be done by reading on various sites that provide detailed information on vehicles and their components.
🎯Suggested article: P226c Code 6.7 Cummins
Which 6.7 Powerstroke Years To Avoid?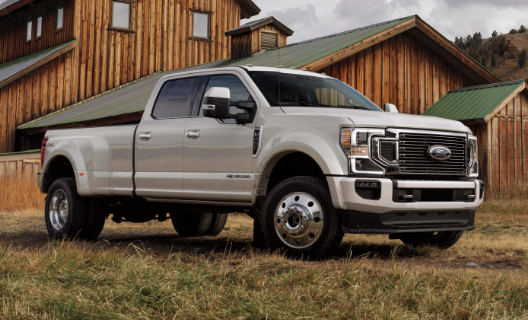 The 2011 to 2014 model years of the Ford Powerstroke 6.7 have seen a few issues with their operation and reliability. This was due to being the first engine developed independently of partner International Navistar and some design flaws in the initial build of these engines. Therefore, those looking for a Powerstroke engine should avoid any from these three years, particularly 2011 and 2012, as they suffer from more significant problems than later models.
Subsequent model years saw Ford make many adjustments, which improved overall performance, leading to much less frequent breakdowns or other malfunctions related to this motor type. 2015 and 2020, in particular, were marked by major revisions that addressed most known faults for this range of vehicles, making them safer than ever before while also increasing their rated potential power output drastically compared to earlier models.
Why Should You Avoid The 2011 To 2013 6.7 Powerstroke Models?
It is noteworthy that Early models of the Powerstroke 6.7, built between 2011 and 2013, have been associated with several common issues. Considering this, it would be prudent to exercise caution when purchasing one of these model years. An examination of each issue has revealed varying levels in terms of prevalence.
Turbocharger Issues
Early models of the 6.7L Power Stroke engine-powered pickups were fitted with ceramic ball bearings, which are thought to be the primary cause of turbocharger failure in many vehicles. Subsequently, a steel ball bearing was installed to rectify this issue, primarily in the 2011 and 2012 model years.
Problems With The Radiators
The early 2011 model year was frequently subject to radiator leaks, with the primary cause of this issue being factory-manufactured radiators built before 2010. While reports suggested that the frequency of such issues had decreased in later model years, they eventually began developing radiator leaks.
NOx Sensor Failures
Ford launched the Custom Satisfaction Program 12B33 in 2011 in response to sensor failures experienced at the start of that model year. The program ran until 2013, and its purpose was to provide customers with upgrades for their SCR systems and replacements for malfunctioning sensors.
EGT Sensor Issue
As part of the Powerstroke 6.7 diesel engine, EGT sensors were included. In 2011 and 2012, with the F series including ambulance packages, a problem was identified with the sensor being essential to start up operation. As such, Ford recalled the 13S10 to replace this rare occurrence of the problematic sensor.
Glow Plugs Issue
Ford experienced a common issue with its early model year vehicles that, while not as widespread, had some reports of the glow plug tips breaking off into the engine, resulting in complete engine failure. After detecting the problem with the factory glow plugs, Ford was able to fix and resolve this matter.
What Year Did Ford Put The 6.7 In Trucks?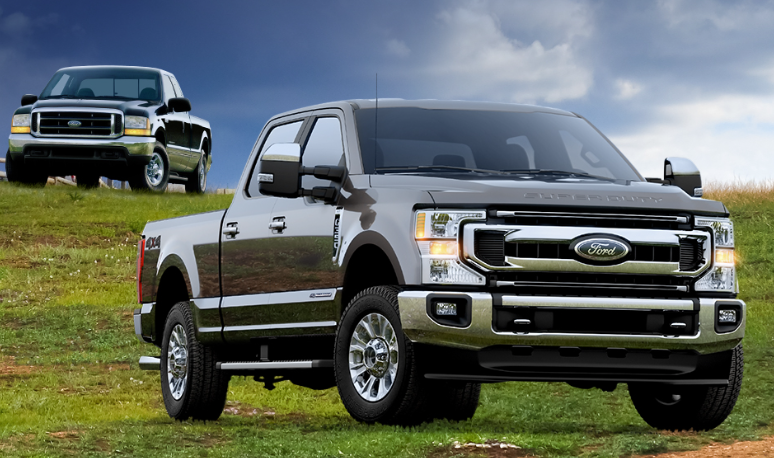 Ford's 6.7L Powerstroke engine has been a popular choice for truck owners since its production began in 2011. With improvements to the design and production process, this engine could deliver up to 390HP and 735 lb.-ft. Of torque at the time it was released.
In response to their customers' feedback, Ford rolled out an upgrade that improved factory tuning and increased power output up to 400HP and 800 lb.-ft. Of torque. Over the years, its tow capacity has also seen significant improvement, with F450 DRW models boasting a 5th-wheel tow capacity of 31,200 pounds in 2016 compared to 24,400 pounds in 2011.
Powerstroke 6.7L Generations
Ford's Powerstroke 6.7 has gone through three generations since its conception. Each iteration has seen improvements made to address any issues from the preceding version, with the first generation being the most revolutionary. Investigating each one will give insight into how Ford addressed flaws and improved their design for subsequent versions.
1st Gen – Ford 6.7 Diesel V8 Years: 2011-2014
2nd Gen – PowerStroke 6.7 Years: 2015-2019
3rd Gen – Power Stroke 6.7 Years: 2020+
Major 6.7 Powerstroke Changes (2011 And The Present)?
Staying informed of the improvements and modifications to the 6.7L is paramount for any interested purchaser. Understanding these updates is essential in making an educated decision.
Changes In The 2011 Model Year
Modifications were implemented to enhance the engine's performance, increasing its horsepower to 400 and torque to 800 pound-feet.
Changes In The 2012 Model Year
A plastic oil pan was used in place of the steel one.
The oil cooler stud was removed to facilitate repair.
A second NOx sensor was added.
Feedlines received an upgrade.
Rather than using quick-connect fittings, a conventional bolt was employed.
💥See also: P20ba Code 6.7 Powerstroke
Changes In The 2013 Model Year
This year, minor adjustments were made to the Powertrain control module (PCM). A crankcase sensor enabled the PCM to receive a signal indicating if the vent hose was connected. Additionally, a pressure sensor was included on the diesel particulate filter.
Changes In The 2015 Model Year
This year saw a notable increase in output, taking it from 400 hp to 440 hp.
Fuel pressure and temperature sensors were combined; Several sensors, including a particulate matter sensor and module, were added.
The EGR cooler was modified, and an EGR sensor was added.
The fan clutch was updated for improved heat management, and the lower bearing was updated for durability.
GT37's single variable geometry turbocharger was replaced by the GT32 twin compressor "DualBoost" turbo.
Updated lower intake, exhaust braking system, injection pump, and nozzle design injection introduced to reduce the number of bad particles.
Upgrade the cylinder head, torque converter, and crankshaft damper.
Third Generation: Changes In 2020
Ford made several modifications to the 6.7 in 2020, increasing torque and horsepower from 440 to 475 and making other changes.
The VGT has been improved.
The compression ratio has changed as a result of the redesign of the piston.
Upgrade the cylinder head, connecting rod, and the main bearing.
Redesigned engine block and improved intake manifold
higher PSI for the injection
The 10R140 automatic transmission took the place of the 6R140 TorqShift.
Should You Buy A Used 6.7 Powerstroke?
Purchasing a used Ford Super Duty with a 6.7 Powerstroke engine can be an economical decision, but it is important to consider the model year wisely. For example, while 2011 may seem like a good choice, this model has been known to have ceramic bearing issues. It is recommended to buy one that was produced after 2015 instead. Additionally, it should not be overlooked that bringing a skilled mechanic who can evaluate the car accurately before purchase is essential for ensuring its condition and value remain optimal over time.
6.7 must be purchased after 2013.
Because diesel engines are expensive, routine maintenance like oil changes costs more.
A well-maintained engine will perform well.
The turbo is the most likely component to fail, and preventive maintenance won't help.
Diesel fuel costs more than gasoline and will not be offset by increased gas mileage.
EGR, DPF, and DEF deletion will lead to problems.
What Year 6.7 Powerstroke Is The Best?
Ford has worked tirelessly to improve the performance of its 6.7L Powerstroke engine over time. The second generation, released in 2015, marks a near-perfect product, and those who are looking for reliability and have the budget should opt for this second or third-generation model. 2015 through 2019 is considered part of the second generation, while 2020 and beyond would fall into the third generation.
Why They Are The Best?
The second generation of the Ford 6.7 Powerstroke engine saw many improvements that boosted its performance and reliability. IROX coating was added to the lower main bearing to increase fuel efficiency and reduce emissions, while a heavier crankshaft damper and updated fan clutch were also implemented. Turbo updates followed in later models for more power and torque. Lastly, EGR cooler flow was improved to provide better results overall. With these changes, the 6.7 Powerstroke has become an impressive engine on the road, capable of competing with other engines in power and torque.
👀Look at this: Best Tuners For 6.7 Powerstroke 2023
Final Words
It is important to be informed when it comes to purchasing a used Ford Super Duty. It is recommended that one stay away from the first generation of Powerstroke, as many frequently occurring 6.7 issues are associated with it from the early 2011 and 2012 model years. However, these issues should not be considered too heavily since they are generally isolated incidents. For this reason, professional advice should be sought before making any decisions to ensure satisfaction with the purchase. Diesel engines need more frequent maintenance than gasoline engines, but if kept up properly, they can last much longer and save money on labor and replacement parts in the long run.