Carvana is a car retailer that specializes in the sale of pre-owned vehicles. Unlike other dealerships, Carvana's sales take place exclusively online and offer customers extensive virtual reviews to help them make their purchase decisions. From 360-degree views of each vehicle to photo galleries and CarFax reports, customers can get all the information they need without ever having to visit a physical dealership.
Customers also benefit from additional services such as 150-point inspections and owner reviews for added peace of mind when selecting their perfect car. With numerous trade-ins accepted and an estimated delivery or collection timeline provided for each vehicle, Carvana makes it easy for shoppers to find exactly what they're looking for at competitive prices with no hassle or fuss.
Is Carvana Known For Selling Old Or New Cars?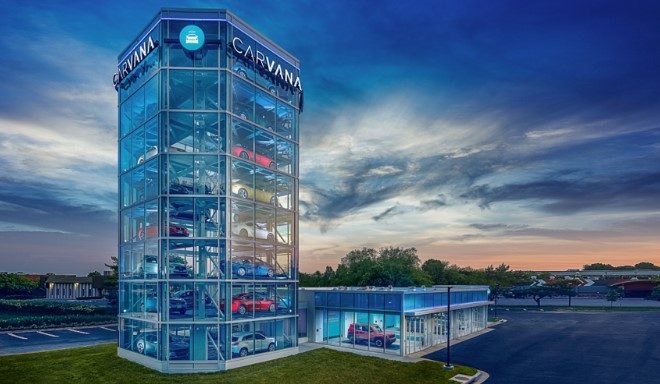 Carvana offers customers a large selection of pre-owned vehicles. Consumers can purchase cars that are up to 14 years old but also have the option of purchasing vehicles that are less than one year old if they so desire. The vehicles stocked by Carvana range from 2009 models all the way up to 2023, and no cars released prior to 2009 are sold.
Carvana provides easy-to-use search filters that allow users to find the perfect vehicle based on various criteria.
Year and mileage
Body type
Make and model
Payment and price
Features
Color of the car
Transmission type
Fuel type
Trade Your Old Car To Buy From Carvana
Carvana offers car trade-ins for vehicles manufactured after 1992. They require applicants to provide information about the features, condition, mileage, and accident history of their cars before accepting any trades. After verifying all the information provided, Carvana will assess the car and decide if trading it in is possible. If accepted for a trade-in, customers are given seven days to accept the offer from Carvana.
How To Buy A Car From Carvana?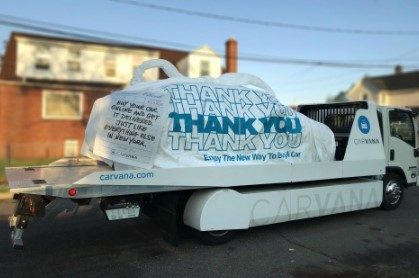 Purchasing a car from Carvana is an efficient and straightforward experience. The step-by-step purchasing process makes it easy for buyers to understand what they need to do, while also providing all the necessary information along the way. For those with any additional queries, Carvana's frequently asked questions page provides helpful answers to common questions about car purchases.
How to purchase from Carvana:
Carvana provides an easy and efficient way to find cars with their website. By visiting the Carvana website, customers can begin searching for their perfect car by selecting the "select cars" tab on the homepage. Customers are able to browse through hundreds of vehicles from the comfort of their own home with Carvana's user-friendly website.
The search filter can be used to locate the desired car, making it easy and convenient for users. After finding the vehicle of interest, simply click on it for more information about its features and specifications. With this user-friendly process, customers are able to quickly find the perfect car that best suits their needs and budget.
Prospective buyers are able to accurately inspect a car before purchase thanks to the website's gallery of images and 360-degree view capability. The CarFax report, vehicle details, price and owner reviews can be easily accessed from the same page for an informed decision making process. With these features, users have the opportunity to experience an extensive overview of their prospective vehicle without even having to step foot in a dealership showroom or lot.
Carvana offers a convenient way to purchase your next car with the option of selecting "Get Started" to begin the process. If you do not yet have an account, you will be prompted to create one before continuing with your purchase. By selecting "Get Started", you can start right away on finding and purchasing the perfect vehicle for your needs!
Customers looking to purchase a vehicle from Carvana will be asked to complete an online form with their personal information, payment options, driver's license info, etc. Once the required information has been provided and submitted, the purchase of the vehicle is finalized. Completing this simple process allows customers to quickly and securely finalize their Carvana purchases with ease!
Carvana customers will be informed if their purchase has been confirmed and if they can collect or receive their car. Carvana is committed to providing convenient and efficient service to its clients.
Does Carvana Offer A Trial Period When You Buy A Car?
Carvana offers a 7-day money back guarantee for customers who are not satisfied with their purchase. Customers can begin the seven-day period from the day they get their car and have up to 400 miles of driving time before returning it, if needed. All returns must be made within seven days in order to qualify for a refund or an exchange. Carvana strives to make sure that customers are completely satisfied with their purchase, which is why they offer this money back guarantee on all vehicles purchased through them.
There are some restrictions to returning the car. These include:
Carvana's policy does not allow the return of vehicles that have been modified in any way.
Used as collateral for a loan (not through Carvana's installments) will void the eligibility to return the vehicle.
Any alteration made to the car disqualifies it from being returned to Carvana.
If an accident or damage occurs, no returns are accepted either by Carvana's standards.
An additional charge of $1 per mile is applicable for vehicles driven over 400 miles upon returning it back to Carvana
Carvana will accept the return of your vehicle, should it be in an acceptable condition and free from any problems listed above. After returning their car, customers can expect to receive a refund within seven to ten days.
The Downsides To Purchasing A Car With Carvana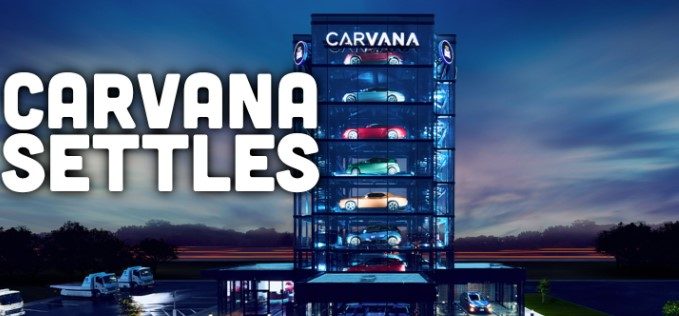 Carvana offers buyers a comprehensive overview of their potential purchase, providing them with detailed information about the car's cost, mileage and other factors that influence the decision to buy. While this is an advantage for customers, there are some drawbacks associated with buying a vehicle through Carvana such as limited inspection opportunities or being unable to test drive the car before purchase.
These include:
Carvana does not allow customers to view all cars in person.
Test drives are unavailable when purchasing a car through Carvana.
Delivery of purchased vehicles is restricted to a certain proximity and may not be free of charge for all orders.
The cost of acquiring a vehicle from Carvana might exceed that found at other dealerships.
Trading in an existing vehicle can lead to less favorable offers through Carvana than those received elsewhere
Final Thoughts on Carvana
Carvana is a convenient and popular option for individuals searching for used cars. The company offers an impressive selection of pre-owned vehicles, ranging from 2009 models up to 2022 models. Customers can conveniently trade in their existing car to purchase another one without the hassle of going through multiple dealerships or private sellers. Carvana's commitment to providing quality service and reliable vehicles has made them a preferred choice among consumers looking for affordable and dependable options.