As the start of the year is always about plans and goals to achieve, we thought it wouldn't hurt to show you today our top picks for 7-seater cars, perfect for family life and those who need space.
So if you're planning to change cars or expand your family, take a look at the top picks below. Not only will there be plenty of room for all the family members, but you'll be sure to fit all your luggage in there too.
See also: Cars that make you feel richer in times of crisis
Find your favourite and search for it on our platform, cautimasina.co.uk. For each ad you'll find a full analysis of the car's history, mileage, depreciation, consumption or safety test scores.
1. Volvo XC90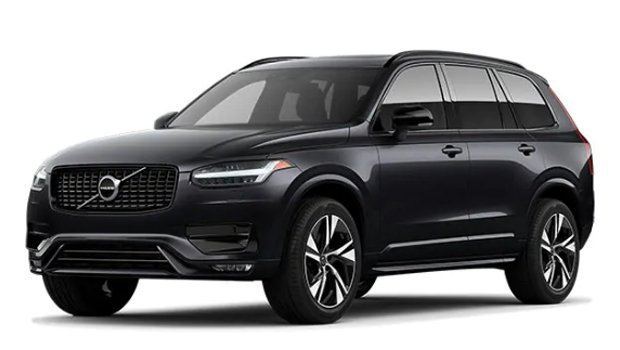 The Volvo XC90 looks stylish on the outside and won't let you down on the inside either. Stylish, comfortable, spacious and with state-of-the-art technology, the XC90 guarantees a premium level of driving.
2. Audi Q7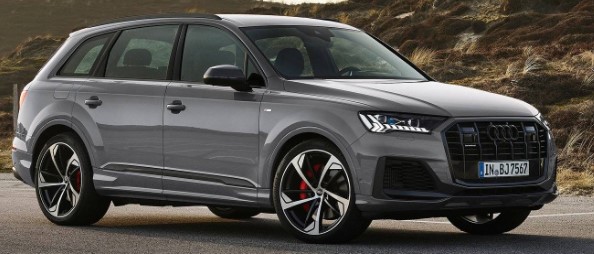 As imposing as it is on the outside, it's just as comfortable on the inside. The Q7 doesn't disappoint and keeps to the brand's line and the interior design is crafted from extremely high-quality materials. Of course, space is at a premium: there's plenty of room for 7 adults and luggage.
3. Land Rover Discovery
Suitable for both off-road and urban use, the Discovery is a standout for its space and comfort. All passengers will travel safely and have plenty of room.
See also: New Acura Integra A-Spec 2023
4. Skoda Kodiaq
The Skoda Kodiaq is part of the slightly more affordable range. There's enough space for 5 adults and the rear seats are perfect for children. Another advantage of this model is that the dimensions are smaller than those of the previous models and parking manoeuvres will be easier.
5. Volkswagen Touran
This is a variant that although it doesn't necessarily delight from a design point of view, is suitable for those who need space or a large family. The Touran is extremely practical and you'll definitely have room for all your luggage.
6. Peugeot 5008
With sporty lines and surprising fluidity for a 7-seater, the new PEUGEOT 5008 SUV offers a modern and stylish edge. The PEUGEOT i-Cockpit with state-of-the-art equipment offers the driver enhanced sensations and the performance of a Grand Tourer, for journeys that will exceed your expectations.
7. Mercedes Benz GLB
Every line in this model's design has a clear purpose: as much comfort as possible. On request, the second row of seats can be moved longitudinally and there's also the option of adding a 3rd row of seats if the family is large.
8. Kia Sorento
Powerful, advanced and versatile, the Sorento can fit the bill as the ideal family car. Suitable for both the urban and the less friendly roads, the new 2021 model also comes with many features that will make your life easier. It's also not only very spacious and comfortably fits 7 adults, but it also has a stylish design.
See also: Kia warning lights
9. BMW X7
For those who are BMW fans, the X7 will not disappoint. The interior is amazing, extremely high-quality and spacious. Of course there's no shortage of state-of-the-art infotainment.
See also: BMW warning lights
10. Citroen Grand C4 SpaceTourer
Although it's not in the SUV cau crossover category like the models above, it has enough room for 7 adults and if you remove the seats (although the process isn't as simple as other rivals) you'll have an extremely large space.
10*. Dacia Jogger
Even though it's only just been launched, Dacia's 7-seater ensures comfort for your whole family or group of friends.
Which car is best for family 7 seater?
The top 5 most popular 7 seater cars are: Mahindra XUV700 Price is 16.8 lakh, Mahindra Scorpio-N Price is 11.99 lakh, Toyota Fortuner Price is 32.58 lakh, Renault Triber Price is 5.90 lakh and Mahindra Scorpio Classic Price is 11.99 lakh.
What cars are getting redesigned for 2023?
2023 Subcompact / Compact Crossover SUV.
2023 Mazda CX-50. Release Date: Early 2022. …
2023 Ford Escape ST-Line Elite. Release Date: Early 2023. …
2023 Honda CR-V. Release Date: Summer 2022. …
2023 Honda HR-V. Release Date: Late summer 2022. …
2023 Toyota Corolla Cross Hybrid. Release Date: Fall 2022. …
2023 BMW X1. …
2023 Porsche Macan T.