Atturo is a relatively new entrant to the tire market and has branded itself as a budget-focused option. With that in mind, it is natural for consumers to want to know more about who makes Atturo tires and their quality. This article will provide an examination of the brand's details and manufacturing information.
Do You Know Who Makes Atturo Tires?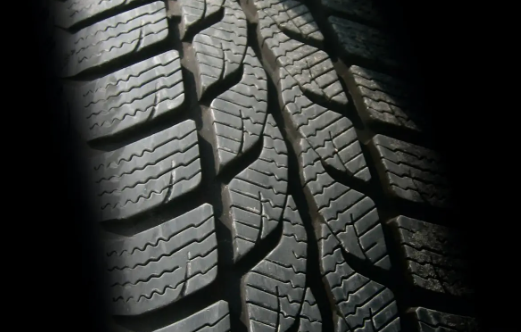 Atturo Tire is a product of the US-based Federal Corp. The company has its headquarters in Illinois and made its first mark on the tire industry at the China International Tire Expo in Shanghai back in 2009, offering low-cost tires for light trucks, SUVs, and Crossovers.
Where Are Atturo Tires Made?
Atturo Tires has a long history of tire production with 80 years of experience. Its plants are located in Taiwan and Thailand, creating tires that meet worldwide standards. The company's high-quality products have allowed it to gain recognition and acceptance in various markets around the world.
Are Atturo Tires Any Good?
Atturo has responded to customer complaints and taken measures to ensure its tires remain in good condition for longer. It offers quality value at a budget price, making it ideal for those seeking dependable off-road performance without spending too much. Reviews suggest that Atturo tires are a good choice if you are looking for an affordable option with reliable durability.
About The Manufacturers
Chi San Ma founded the company in 1954 in Chugai, Taiwan. It soon received approval for a U.S D.O.T trademark and began exporting its products internationally. In 1978, it initiated PCR tire manufacturing and ten years later established technical cooperation with Sumitomo Rubber Industries. The 1990s saw the company win several awards, including Ford Q1 and GM/OPRL awards as well as the HONDA quality award; they also launched their famous winter HP tires during this decade.
Currently, Atturo has over 200 distributors across six continents and is renowned for its budget-friendly SUV and truck tires that have been designed to meet extreme off-road conditions. The company continues to provide affordable product solutions for consumers who are looking to explore new terrains safely and reliably on their adventures outdoors.
What Are The Types Of Atturo Tires Available?
Atturo specializes in tires for the SUV, Crossover, and Light Truck (4×4) segments. Their designs are noted to be aggressive while meeting the needs of both on-road and off-road driving conditions. They are committed to providing customers with tires suitable for even their wildest adventures.
Off-Road: Trail Blade Boss
Full 3 Ply Sidewall provides overload capacity and puncture resistance.
Solid pattern offers extra protection from gouges and traction.
The balanced pattern between treads and open areas creates acres of biting edges for increased performance capabilities.
Oversized tread blocks deliver terrain-crushing power in the trail blade lineup for a robust ride experience.
Center Blocks located at the base ensure even more stability when traversing challenging terrains.
Hi-Performance: AZ 800
Broad Shoulder Blocks provide stability on the road under heavy lateral forces.
Oblique Lateral grooves enable tires to effectively disperse water during movement.
Precisely cut blocks minimize noise and facilitate drainage of water from the contact area.
Four main channels lend an attractive look to the tire while also increasing grip in both wet and dry conditions.
Truck/SUV: Trail Blade M/T
The unstoppable biting tread provides superior traction in all conditions.
Beveled center tread blocks offer reduced on-road noise for a more pleasant ride experience.
A full 3ply sidewall provides enhanced protection and durability for long-lasting performance.
Wide track draining ejects obstacles and dirt mud and allows for easy cleanout as well as improved grip capabilities.
With a menacing style and high-level grip provided by the extra deep tread, the tire offers exceptional traction no matter what your environment consists of.
Staggered shoulder blocks provide additional grip, ensuring you endure any situation with confidence and control.
Trailer: ST Series
Four channels provide wet traction assistance.
Rated to achieve speeds of up to 75 mph.
Interlocking shoulder and inner tread blocks for enhanced stability and grip control.
Winter: AW730
The Studdable and Standard tire offers directional tread with contoured sips for enhanced performance and control.
This tire features a silica-based tread compound, ensuring optimal traction no matter the road conditions.
Its design is optimized to maximize stability while providing exceptional wear resistance over time.
Commercial Van: Trail Blade A/T And CV400
Offers affordability for a variety of budgets.
Built to provide reliable performance even in challenging climates and conditions.
Designed with long-lasting durability in mind, ensuring continued use over time.
Features staggered shoulder blocks that deliver increased grip and control on the road surface – ideal for slippery roads or difficult terrain.
Uniquely designed slices along the blocks reduce noise while allowing water to be quickly removed from the contact area between the tire and road surface, reducing hydroplaning potential during wet weather driving scenarios.
What Is The Best Atturo Tire?
Atturo tires are designed for individuals who prioritize off-road aesthetics over performance. The Trail Boss series offers the most extreme off-road capability and comes with a 45,000-mile warranty, while the Trail Blade series is rated as one of the best in terms of overall performance. Those looking to make an aesthetic statement on their vehicle will find Atturo's selection of off-road tires to be well suited to their needs.
What Are The Best Alternatives For Atturo Tires?
When looking for alternatives, there is an abundance of brands to choose from. Some of these have been around for over a century and offer good quality; however, one brand that stands out in terms of both affordability and quality is Toyo. Offering extreme off-road performance with its Open Country A/T tires, as well as a vast collection of other products, this relatively new tire brand should not be overlooked when considering options.
📢Read also: Who Makes Pathfinder Tires
Where To Buy Atturo Tires?
Atturo is a global brand and their tires are available for purchase through authorized dealers, seller's shops, as well as various online e-commerce sites like Walmart, Amazon, eBay, and AutoZone. Additionally, those looking to buy Atturo tires can also find them on renowned tire shops' websites such as Discount Tire Direct, Simple Tire, and Tire Agent.
Atturo provides premium tires to fit the needs of every customer. However, many consumers may not be familiar with the manufacturer. This article serves as a comprehensive guide to Atturo tires, addressing all inquiries that customers might have about them.