Motorcraft oil filters are renowned for their ability to improve vehicle engine performance, setting them apart from some of the other brands on the market. As such, many consumers may not know who makes Motorcraft Oil Filters. In order to gain greater insight into Motorcraft and its oil filters, this article provides an overview of the company's history and contribution to automotive maintenance.
🚨You may be interested in: Who Makes Atturo Tires?
Who Makes Motorcraft Oil Filters?
Motorcraft is a subsidiary division of Ford Motors that produces oil filters. However, these are not created in-house. Manufacturing for the product range is handled by Purolator Filters LLC, which was formerly known as Motor Improvements. This ensures all Motorcraft oil filters meet industry standards and provide optimum performance for their vehicles.
Where Are Motorcraft Oil Filters Made?
Located in Fayetteville, North Carolina, Motorcraft oil filters are manufactured and distributed by Purolator Filters, LLC. This organization is responsible for overseeing the entire production process, from obtaining raw materials to delivering the finished products. Their rigorous quality standards ensure that customers receive a reliable product with consistent results.
Are Motorcraft Oil Filters Any Good?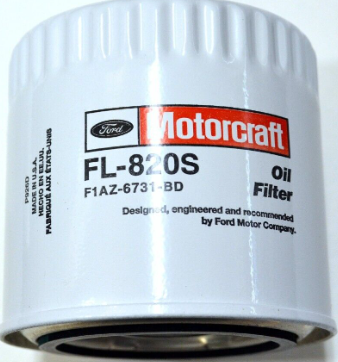 Motorcraft oil filters are highly regarded for their efficacy in protecting engines and ensuring a smooth driving experience. Purolator utilizes the finest raw materials to craft these filters with a unique design that boasts impressive media filtration capability. Furthermore, Motorcraft oil filters have been designed for durability and boast high-efficiency characteristics, capable of removing up to 100% particles from engine oil. Complemented by better valve technology and anti-rust metal frames, these filters guarantee long-lasting service while enabling easy access and maintenance.
About The Manufacturer Of Motorcraft Oil Filters:
Purolator Filters, LLC first established its production facility and headquarters in Fayetteville, North Carolina, in 1923. Founded by Ernest Sweetland and George H. Greenhalgh, the company gained notoriety when they patented their invention of a new automotive oil filtration system which was named 'Purolator' – a contraction of 'pure oil later'.
Purolator has continued to innovate its products throughout the decades with new technologies such as pleated paper for the oil filtration process, spin-on filters, and, most recently, PureONE oil filters in 2008. The PureONE range offers air and oil filters boasting 99.9% efficiency and textured grip control for optimum installation and accessible removal facilities. Additionally, Purolator distributes PCV lines as well as top performance filters for motorcycles, snowmobiles, ATVs, and watercraft globally on top of the 2 000 vehicle-related parts it supplies worldwide each year – an offering that has earned them international awards for quality service over the years.
What Are The Types Of Motorcraft Oil Filters Available?
Motorcraft oil filters offer a range of different types, designed to suit various vehicle models and price points. With this selection, Motorcraft ensures that customers find the ideal filter for their needs.
Motorcraft FL2016 Oil Filters
Motorcraft oil filters provide a unique and effective solution when it comes to removing contaminants from vehicle engines. They are designed with durability and longevity in mind, making them an ideal choice for those looking for an efficient way to keep their engine running smoothly. These oil filters are also compatible with Buick, GMC, Chevrolet, and Pontiac (SO-1001 vehicle models). The dependability of these Motorcraft oil filters makes them stand out from the other available conventional options in the market.
Motorcraft FL500S Oil Filters
The Motorcraft FL500S oil filters are known for their durability and are capable of surviving through extended periods on the road without any issues, making them a great choice. Their efficiency and optimal pressure provide an advantage that other oil filters cannot match. Regardless of what conditions you drive in or how fast you go, these filters will ensure that your engine is safe from potential damage.
Motorcraft FL2051S Oil Filters
Motorcraft oil filters are ideal for use with Ford (2011-2019) vehicles, as they offer a large surface area that is capable of removing more contaminants than other filtration systems. The filter installation and removal are made easy, making it a convenient option for vehicle owners. Furthermore, these filters have been proven to be more durable than conventional oil filters on the market today.
💥See also: Who Makes Pathfinder Tires
Motorcraft FL2017A Oil Filters
Motorcraft filters are engineered to meet Ford's high-quality standards, making them the recommended replacement filter for Ford, Lincoln, and Mercury vehicles. They provide adequate protection against engine wear, filtering out carbon, sand, dust and bits of metal. Pressure-relief valves help maintain a steady oil supply even in icy conditions or when the filter becomes clogged.
Motorcraft FL326 Oil Filters
Motorcraft FL326 Oil Filters are designed to effectively capture all particles that could potentially harm the engine, and come with an integrated pressure relief valve for continued oil supply when conditions become challenging. Suitable for Ford, Lincoln and Mercury vehicles, these filters are easy to install and carry a 12-month warranty.
Motorcraft offers a variety of oil filters for customers to choose from, in addition to those previously mentioned:
Motorcraft FL776
Motorcraft FL819A
Motorcraft FL1995
Motorcraft FL2062A
Motorcraft FL2066
Motorcraft FL811B
Where To Buy Motorcraft Oil Filters?
Motorcraft oil filters are widely available in all physical retailers and auto parts stores for the Motorcraft brand as well as Ford Motors Company. Additionally, these filters can be purchased online from the Motorcraft and Ford Motors websites, Amazon, eBay, Walmart and AutoZone.
What Are The Best Motorcraft Oil Filters?
The Motorcraft brand is renowned for its top three oil filters, which have been widely popular and highly rated:
Motorcraft FL500S Oil Filter
Motorcraft FL2016 Oil Filter
Motorcraft FL2051S Oil Filter
What Are The Best Alternative For Motorcraft Oil Filters?
For individuals looking for top-rated oil filters for their vehicle, Motorcraft oil filters are a great option. However, there are alternatives to consider, such as Bosch Premium Oil Filter, FRAM Extra Guard Oil Filter, Mobil 1 Extended Performance Oil Filter and ACDelco Professional Engine Oil Filters offer excellent protection from dirt and contaminants in the motor oil.
Final Thoughts
Motorcraft oil filters have long been lauded as some of the most effective and durable filter options available, protecting engines to increase their longevity. This has left many users wondering who makes Motorcraft oil filters. In an effort to provide a clear answer, this article was written in order to address these frequent inquiries. Hopefully, it was informative enough to satisfy any lingering questions on the topic.