Pathfinder Tires has established itself as a private label brand that is renowned for its innovation and affordability. The company produces tires that are shipped to customers all around the world, but the question remains: who makes Pathfinder Tires? In this article, we will look at the brand's manufacturing details and determine whether or not these tires are worth investing in.
Who Makes The Pathfinder Tires?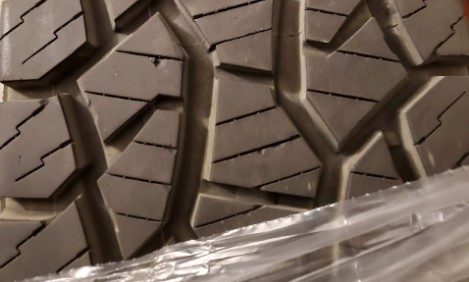 Kumho Tires, a Korean company specializing in tire manufacturing, is the creator of Pathfinder tires. This company has achieved notoriety for developing products of superior quality due to their stringent research and development processes. All Kumho tires go through rigorous testing to ensure that they perform at optimal levels before being released into the market.
Where are Pathfinder Tires Manufactured?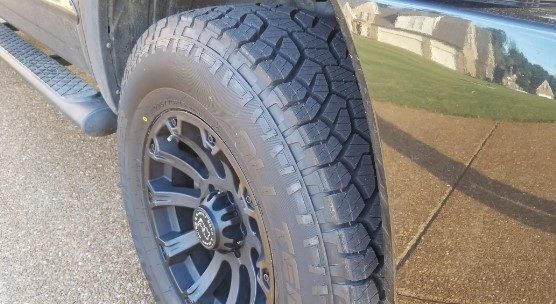 Kumho Tires, a leading tire manufacturer in South Korea, operates three factories in the country: the Pyeongtaek Plant, the Gokseong Plant and the Gwangju Plant. The latter includes Kumho's Research and Development center. Furthermore, Kumho has established additional three plants in China namely Tianjin plant, Gaoxin Plant near Nanjing and Changchun Plant which all serve to manufacture Pathfinder tires.
Are Pathfinder Tires Good Quality?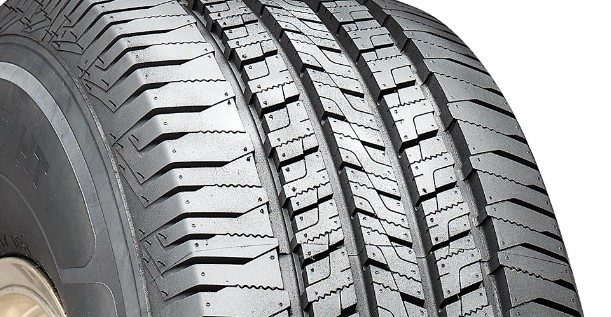 Pathfinder tires are renowned for their high-performance capabilities and low price points, with the all-terrain model being no exception. The tires offer a safe driving experience on highways due to their durable design; though they may produce some noise from the aggressive tread pattern, it is still minimal in comparison to other tire brands.
The affordability of Pathfinder Tires make them an attractive option for those on a budget who wish to invest in premium performance without breaking the bank.
Their truck tires feature designs that rivals those found in more expensive models, offering exceptional durability and long lasting wearability. Regardless of circumstance or intended use case, you can trust Pathfinders Tires to deliver reliable results at an affordable cost.
Information About Manufacturers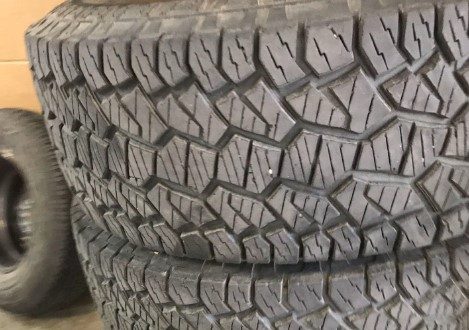 Kumho Tire in Australia was established as a part of the Kumho Asiana Group in 1960.
Through its commitment to quality, creativity, and excellent customer service, Kumho has become one of the world's largest tire producers with a global presence in 180 countries.
The company operates three research and development centers located in Gwangju (South Korea), Akron (Ohio), Birmingham (West Midlands). In addition to producing over 68 million tires annually, Kumho also sponsors various Motorsports competitions and is even responsible for creating an F1 tire. With more than 60 years of experience under its belt, Kumho strives to offer customers around the world an unbeatable driving experience while staying at the forefront of technological advancement and environmental awareness.
What are the Available Pathfinder Tire Types?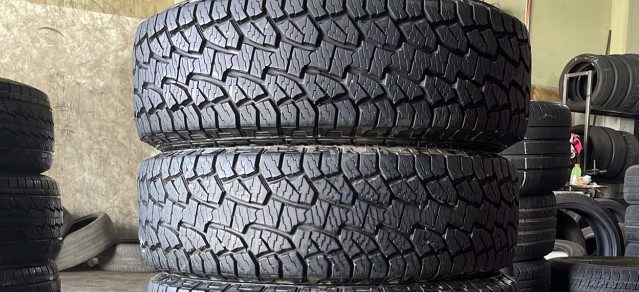 Pathfinder Tires provide drivers with an array of quality features to suit their needs. Its computer-optimized tread design and advanced tread compound technology is designed for light truck and SUV tires, providing superior traction in even the most difficult driving conditions for off-road enthusiasts.
Pathfinder has a range of tire models available, suited to different driving styles:
All-Season Tire: HSR and HT model, perfect for dry, wet or snowy conditions.
All-Terrain Tires: The AT Grip offers reliable traction at a budget friendly price.
Car Tires: Three models: AT, HSR, and HT, offer versatile performance at an economical cost.
Performance Tires: Two models: AT and HT, are durable and reliable while providing excellent off-road traction.
Truck Tires: For those seeking the most exclusive product line there are three options (AT, HSR, and HT), that provide durable good off road traction as well as agile handling capabilities on all surfaces.
For added peace of mind all non LT sizes come with a 55 000 mile tread guarantee from Pathfinder backed by 6 year material craftsmanship warranty which includes free replacement if needed due to wear over time.
Where To Buy Pathfinder Tires?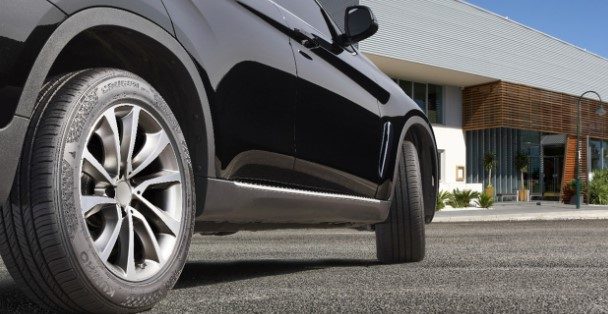 Pathfinder is a well-known global brand with tires that can be purchased from authorized dealers, sellers' shops, and local tire shops. With its long presence on the market, customers have many options when it comes to obtaining Pathfinder tires. For those who prefer an online booking or purchasing experience, Pathfinder tires are available for purchase on major e-commerce sites such as Discount Tire, Amazon and eBay.
Check the Price off All Pathfinder Tires and Buy On Amazon
What Are The Best Tires?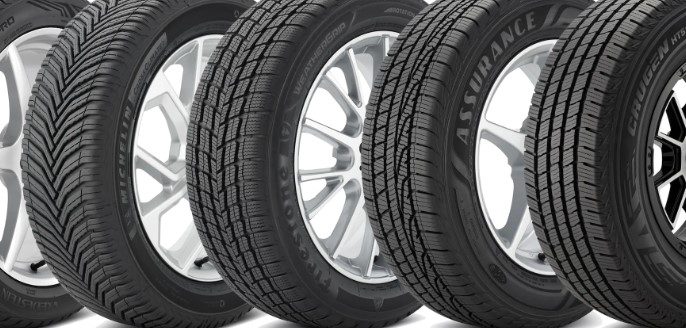 The Pathfinder Sports S A/T is an all-season tire designed to provide drivers with optimal performance on and off the road. Its computer-optimized tread design features a tri-polymer compound that resists cuts and punctures, offering greater durability than other competitive tires such as the BFG T/A KO2 or General AT2. This tire offers excellent on-road traction, handling, and comfort while also providing good off-road performance in mild to medium situations.
Check the Price off All Brand Tires and Buy On Amazon
This all-terrain tire is perfect for those who want consistent performance throughout all seasons. Whether you're driving in wet conditions or off the beaten path, this tire will provide reliable grip and responsiveness for your vehicle's needs. With its superior construction and affordable price point, it's no wonder why so many customers choose the Pathfinder Sports S A/T when shopping for their next set of tires!
When it comes to choosing the right tires for your vehicle, there are plenty of options available on the market. With so many companies offering different types of tires, it can be difficult to make a decision. Goodyear and Uniroyal have been in the tire business for over 100 years and offer reliable tires that could last you a lifetime.
However, if you're looking for an affordable alternative with premium quality and outstanding durability, then Pathfinder Tires may be the tire brand for you. Toyo is one such New Tire Brand that offers top-notch products at very competitive prices – making them a viable choice when considering Pathfinder's offerings. Furthermore, this article provides useful information concerning who makes Pathfinder Tires; helping consumers understand their background before making an informed purchase decision.