The Alfa Romeo Tonale is considered a crucial model for the brand. The SUV was due to go into production in October, but its launch has been delayed according to Automotive News.
According to the source, the brand's new CEO, Jean-Philippe Imparato, has demanded better performance from the plug-in hybrid powertrain. Sources from Alfa Romeo's suppliers also confirmed the information.
See also: What are the most trusted car brands in the view of Americans?
In addition, it could also be deduced from a statement by officials of the metalworkers' union FIM-CISL. They said, "We have asked the company to meet its target of starting production of the Alfa Romeo Tonale by the end of this year, but we have signs of a possible delay."
Imparato knows what he's talking about
PSA Group veteran Imparato was head of the Peugeot brand. He took over Alfa Romeo after the January merger of PSA and Fiat Chrysler Automobiles to create Stellaris. And he saw the model for the first time during a visit to FCA's European headquarters in Turin on 19-20 January.
🚀Recommended article: Alfa Romeo Giulia Dashboard Warning Lights, Symbols, and Meaning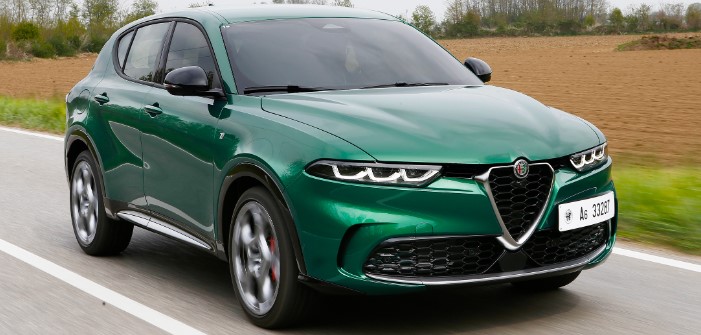 He compared the Alfa Romeo Tonale in terms of performance to what he knew of Peugeot models. At this point, he also called for changes to the PHEV system. "We want to be on the market with the most up-to-date electrified offer, using Stellantis technology and know-how. Our teams in Pomigliano are working hard to update the production line," carmaker officials said.
See also: Alfa romeo dashboard warning lights
The Alfa Romeo Tonale will use the same basic elements as the Jeep Compass. As a reminder, the PHEV version of the Compass offers a 1.3 engine and an electric one, 60 hp, powered by an 11.4 kW battery. It is available in two power outputs, 190 hp and 240 hp. It can be driven up to 49 km in full electric mode.
The Peugeot 3008 PHEV has a bigger engine, horsepower, and longer range. Specifically, a 200 hp 1.6 petrol engine combined with an 81 kW electric motor on the front axle and an 83 kW motor on the rear axle. It has a total output of 300 hp. It has a 13.2 kWh battery and can travel up to 59 km in full electric mode. The 3008 plug-in hybrid also has lower CO2 emissions. We're talking 29-41 g/km, compared to Compass emissions of 44-47 g/km.
See also: Alfa Romeo Stelvio Dashboard Warning Lights and Meanings
Alfa Romeo Tonale, a key role
Alfa's range has been reduced to just two models, the Stelvio and Giulia. And the brand's sales fell in its two biggest markets. There's talk of only 53,422 units, down 9% in 2019. And in Europe, sales fell by a third to 35,503 units. Of which 17,332 were Stelvio, and 10,747 were Giulia, according to JATO Dynamics.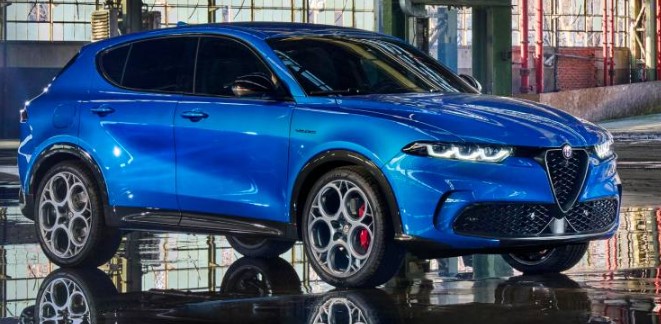 So, the Alfa Romeo Tonale will play a key role in reinvigorating Alfa Romeo's fortunes. And that's because it belongs to the compact SUV/crossover segment. One that is booming. The Tonale will be the brand's first new model since the Stelvio began production at FCA's Cassino plant in central Italy at the end of 2016.
See also: Alfa romeo tonale dashboard warning lights
The Alfa Romeo Tonale SUV debuted conceptually at the 2019 Geneva Motor Show. The model was scheduled to go into production in October at FCA's Pomigliano plant near Naples, where the Fiat Panda is produced.
Another SUV planned
The Alfa Romeo Tonale isn't the only new SUV in the range. Another smaller model is expected to arrive in 2023, with a fully electric and conventional combustion version. It will be built at the Stellantis plant in Tychy, Poland, alongside similar models for Jeep and Fiat using PSA's CMP architecture.
Despite the group's broad brand portfolio, Alfa's future looks secure at Stellantis. This includes Chrysler, Dodge, Jeep, and Ram in the US and Peugeot, Citroen, DS Automobiles, Opel/Vauxhall, Fiat, Lancia, and Maserati in Europe.
See also: The best estate cars to buy in 2022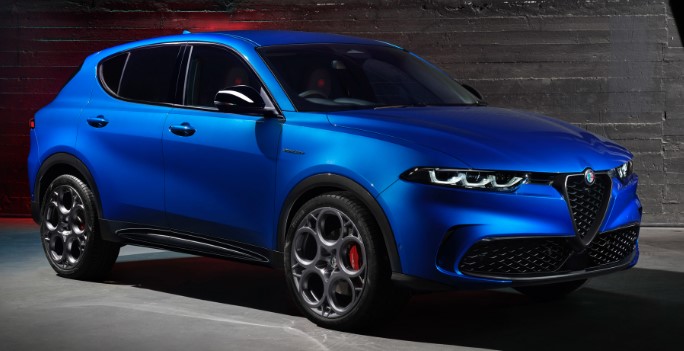 At a press conference to unveil the new group in January, Stellantis CEO Carlos Tavares said he recognizes "the high value for Stellantis of both the Alfa Romeo and Maserati brands." Tavares has tasked Imparato, who succeeded as Peugeot CEO, with reviving Alfa Romeo sales. But also to develop joint models for Alfa, DS, and Lancia.
See also: Dodge Challenger Dashboard Warning Lights and Symbols
FAQs About Alfa Romeo Tonale
When can I order an Alfa Romeo Tonale?
Alfa Romeo has started accepting orders for the Tonale PHEV, with Europe-bound deliveries expected in the first quarter of 2023. The vehicle will also be exported to China starting next year. Imparato said US-bound deliveries would start a few weeks later.
Is the Alfa Romeo Tonale coming to the US?
According to Automotive News Europe, Alfa Romeo will only sell the Tonale in America as a plug-in hybrid. Stellantis also confirmed this with Car and Driver, adding that the decision comes as an effort to reduce carbon dioxide emissions.
How much will the Tonale cost?
About a year ago, Car And Driver and Edmunds.com reported that the 2020 Ford Focus will start at around $36,000. The cars should be arriving in North American showrooms by early 2019.
Is Tonale bigger than Stelvio?
The Tonale will make cross-country driving more enjoyable. The Tonale is also the first vehicle to usher in a new era of interior architecture and technology for Alfa Romeo.
Is the Alfa Tonale selling well?
During its initial debut in the market, the Tonale achieved impressive sales of 11,171 units in Europe within its first year. Recently, it was reported that pre-orders for this model have surpassed expectations, reaching a staggering 35,000 units. This remarkable level of demand speaks to the undeniable appeal and desirability of the Tonale among consumers. The brand's commitment to delivering exceptional design and performance has resonated with customers, solidifying its position as a top contender in the automotive industry. With such promising numbers already recorded before its official release, anticipation for the Tonale continues to grow as it prepares to impact roads worldwide.
Does Alfa Romeo have issues?
The reliability of Alfa Romeos remains a topic of discussion, yet additional data reveals an inclination towards minor malfunctions. These typically involve the suspension and traction systems and specific electrical components such as heated seats or the alarm system.
What is true about the 2023 Alfa Romeo Tonale?
The Tonale offers customers the choice between two powerful powertrain options. The first and most impressive is a PHEV system that boasts a turbocharged 1.3-liter engine paired with an electric motor on the rear axle to provide all-wheel drive capability. This combination results in an impressive total output of 272 horsepower. Additionally, the PHEV system allows for up to 30 miles of pure electric driving range, making it both efficient and environmentally friendly.