We all feel an economic crisis like never seen before is coming. All the signs are increasingly visible. In the United States alone, over 26 million unemployment claims have been filed in the last six weeks, so we thought we'd put together a list of cars that make you feel richer in a crisis.
The cars we've selected aren't exactly the newest and hottest models, but they're always associated with successful people for the uninitiated. But, let's not waste any more time and get straight into the list:
See also: New Acura Integra A-Spec 2023
7. BMW 7 Series – E65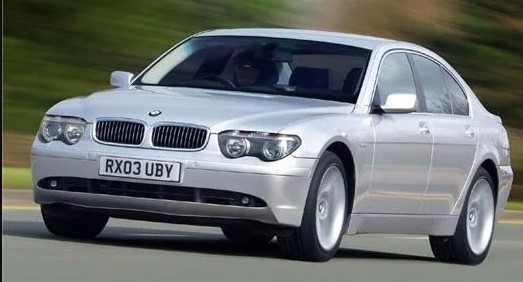 With an average price of $8,900 for models with less than 200,000 KM, the BMW 7 Series E65 is a great choice for someone who wants to impress. The car comes with a lot of technical news, but this news also comes with some additional problems. Most E65 owners reported issues with the electrical side (31% of all reported problems), followed by engine problems (28% of all reported problems).
See also: BMW X3 Warning Lights 4×4
6. Porsche Boxter (986)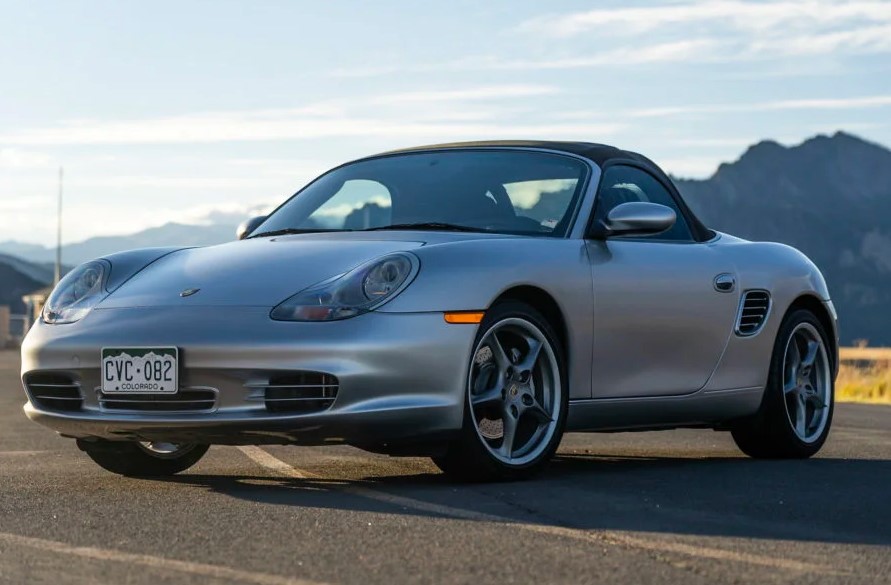 While you won't be able to fool Porsche "connoisseurs" with this model, for most of the world, all Porsche models "kind of look alike," so you can fool them. And when you realize you can find an ok car for only 8.000 €. As for problems with this model, they include issues on the electrical side (27%), followed by engine and steering problems (16%). And if you're still not convinced by this model, that's all we can tell you. It's a convertible.
5. Jaguar XF – 2012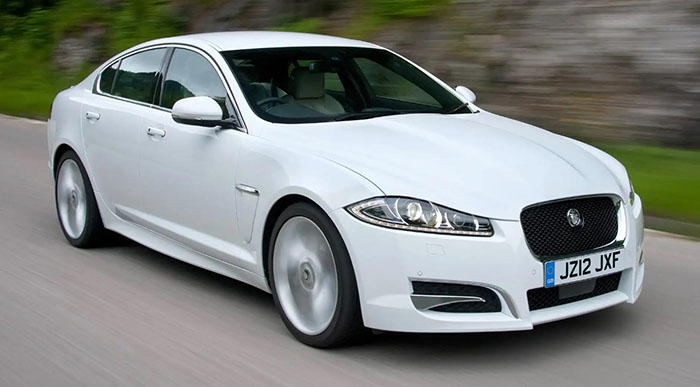 This car is much more interesting than its rivals of the same year (Mercedes, BMW), with a much more rounded shape and not "axe-like" like the 2012 E-Class. But it's not just the exterior that's nicer. The interior is much more attractive, with all sorts of surprises (like the gearshift that lifts when the car is shifted to automatic models). But, as we're sure you know, owning a Jaguar out of warranty can be a nightmare, especially on the electrical side (42% of all reported problems occur on the electrical side).
See also: Jaguar dashboard warning lights
4. Mercedes-Benz S-Class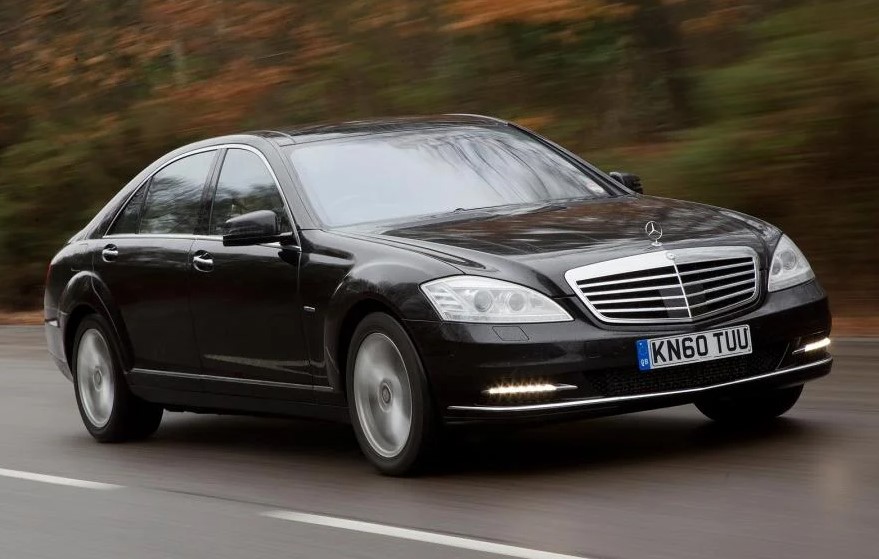 We all know that anyone who owns a Mercedes-Benz S-Class is seen as someone who has made it in life, which is why we've added the 2005-2008 S-Class to our list. For around $10,000, you can find a car full of technology and luxury features that you won't find in most cars even today.
And yes, even though it's similar to the BMW 7 Series, the Mercedes brand is worth more in the eyes of buyers than the BMW brand, which is why its a higher ranking.
See also: Mercedes warning lights
3. Land Rover Range Rover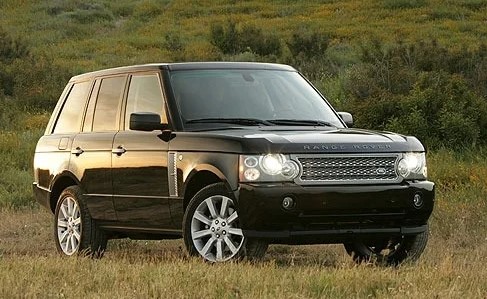 Another perfect example of a car that is associated with success is the Range Rover. Everyone dreams of one for various reasons. Whether a capable off-roader or a relaxed city car, the Range Rover gives you it all. However, we also know that Land Rover is part of the Tata group. Like the Jaguar, most problems will occur on the electric side ( 25% ) but not as many as on the suspension ( 31% ). That's what happens when you own a car with air suspension.
See also: 2023 Nissan Murano New Design and Features
2. Maserati Quattroporte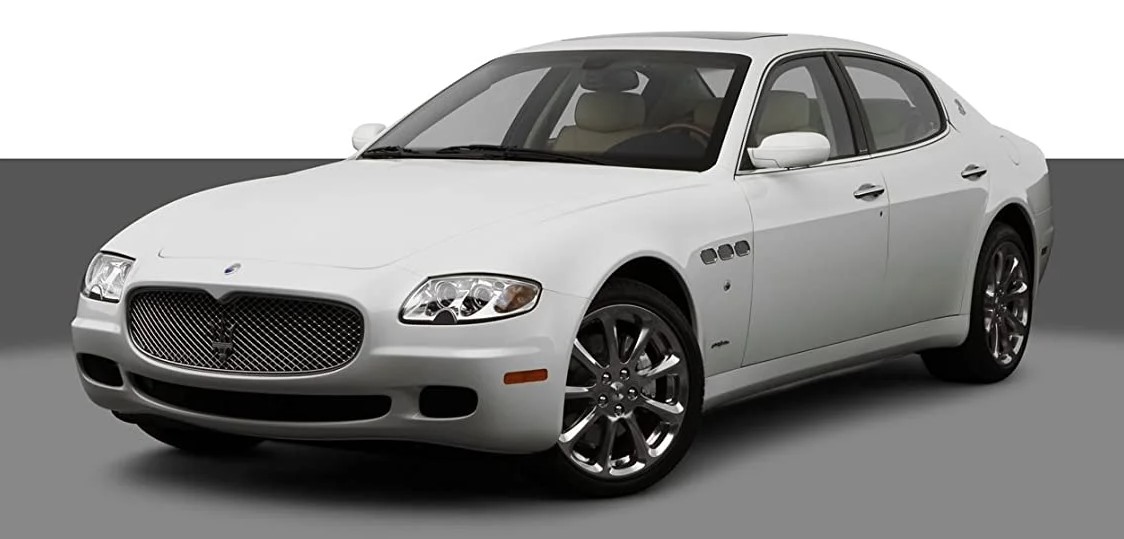 If you want a sports car that sounds perfect, then the Maserati Quattroporte is the ideal car for you. You can now buy such a model for only $12,000 ), which is an excellent price considering the cost of repairing such a model. The most common problems are engine problems and, for pre-2007 models, gearbox problems. However, if you're not worried that you'll likely end up servicing your car many times, you can find a full list of ads here.
1. Mercedes-Benz G-Class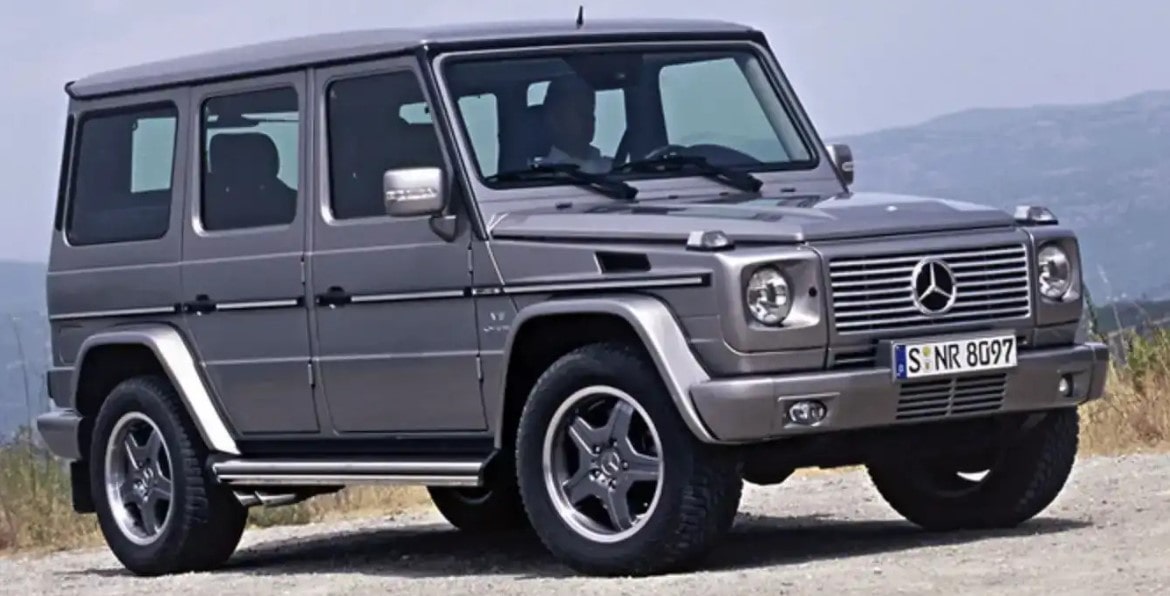 As I said before when it comes to image, Mercedes-Benz is the best choice, and in the current SUV craze, there is no better car than the G-Class. With an almost unchanged shape for over 20 years, it is easy to "fool" passers-by. Even though it's one of the most expensive cars on the current list – the cheapest model in Romania is €22,900 – you can be sure you'll turn heads.
Which car is best for investment?
10 cars that are worth the price for those who love a good investment.
Lotus Elise S1.
BMW M3 E92.
Audi R8Mk1.
Mercedes SL R129.
Renault Avantime.
Toyota GR Yaris.
Alpine A110.
Porsche 911 997.
Which car appreciate the most?
Cars that are worth the most
Porsche 911. −14.6%
Toyota Tacoma. −14.9%
Honda Civic. −16.3%
Subaru BRZ. −18.2%
Ford Mustang. −19.4%
Toyota Corolla. −19.8%
Nissan Versa. −19.9%
Chevrolet Camaro. −20.2%
What is the most influential car of all time?
The Ford Model T was able to revolutionize automobilization with its five-horsepower engine and mass-produced vehicles. It literally influenced every car that came after it, including the vehicles of today.
What is the most complex car?
The 7 most difficult cars ever made
Mercedes 600 Pullman. …
Mazda RX7 FD. …
Auto Union race car. …
Mercedes W06 hybrid. …
Aston Martin Lagonda. …
Mitsubishi 3000GT/GTO. …
Bugatti Chiron/Veyron.