This third generation of the iconic Corvette was in production for 15 years, from 1967 to 1982. During this long run, some models faced criticism due to engine, transmission, and brake issues. If you want to learn more about these problematic models – including 1977 and 1982 C3 Corvettes – then keep reading!
To help guide your Corvette purchase, let's delve into the specific Chevrolet C3 Corvette years to avoid, typically marked by the abovementioned issues.
Chevrolet C3 Corvette Years To Avoid (List Of Years)
The 1968 C3 Corvette introduced a new fiberglass body style with removable roof panels and the first use of T-top roofs. The front end featured four round headlights split by a chrome grille. It also included an independent rear suspension for better handling at high speeds.
C3 Corvettes also have several innovative features, such as power brakes, power windows, air conditioning, and AM/FM stereo radio. Additionally, in 1968 the engine was increased to 300hp while maintaining excellent fuel economy ratings compared to other vehicles on the market.
It is important to note that some C3 Corvettes released during specific years may need more maintenance than others due to their age or potential mechanical issues:
1969 C3 Corvette – Issues with engines tend to turn over but fail to start again or run rough;
1971 C3 Corvette – Crankcase Ventilation/PCV valve problems;
1977 C3 Corvette – Brakes can become weak;
1982 C4 Corvette – Power window or interior, exterior electrical problems, and transmission-related issues.
🚨You may be interested in: Chevrolet Captiva Dashboard Warning Lights and Symbols
Which C3 Corvette Years Should You Avoid and Why?
This model year has been placed on the avoid list due to numerous owner complaints. Though this model may have certain features and advantages, it is essential to remember that quality control issues should be considered before purchasing one.
1969 C3 Corvette Problems: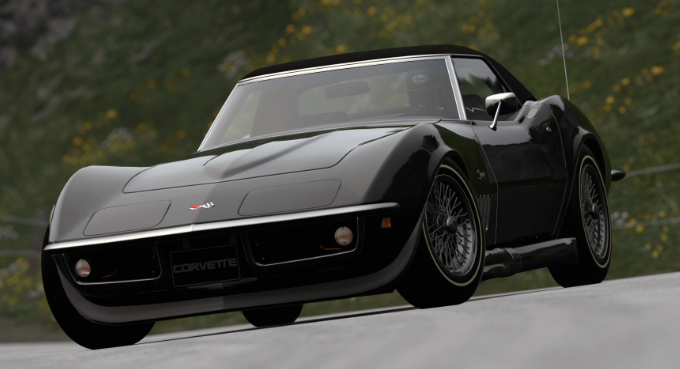 Reports of electrical issues have been received from owners of the 1969 C3 Corvette. These include taillight failure, extensive corrosion or rust build-up, leaking headlight actuator vacuum system, door hinge failure resulting in door sagging, and other alignment issues. Additionally, users reported window rattling due to damage or broken window regulator mounting brackets and anti-rattle cushions. Lastly, mechanical troubleshooting issues included engine overheating, improperly operating or damaged PCV valves, and PCV grommets needing to be adequately sealed.
1971 C3 Corvette Problems: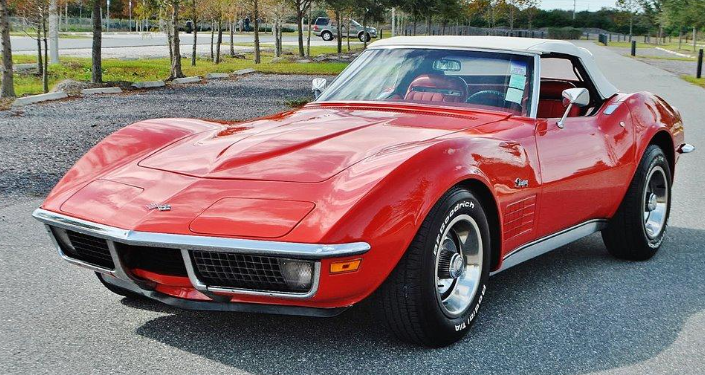 A thorough investigation was conducted in response to the reported issues, and resources were allocated to finding solutions. It was determined that replacing or rebuilding the entire parking brake assembly with an aftermarket option would be the only viable solution for stretched cables or seized shoes & levers due to rust. Furthermore, it was also found that the leaking headlight actuator vacuum system could be fixed by replacing rubber hoses and other components of this system, as well as lubricating door hinges regularly to prevent failure. Lastly, the worn-out shifter console had to be replaced for proper functioning.
1977 C3 Corvette Problems: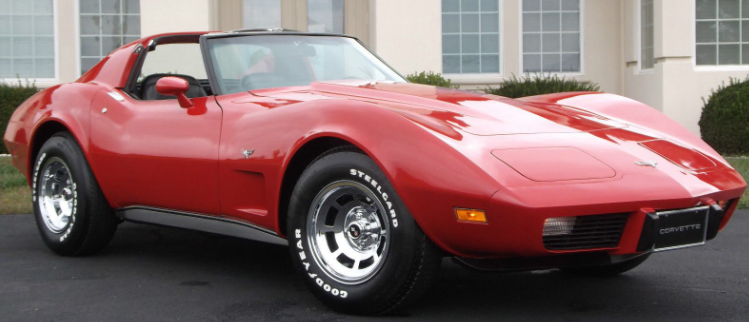 The 1977 C3 was widely criticized for lacking significant modifications from the previous model. Consequently, most users reported engine starting difficulty and power sputtering during acceleration. Additionally, the vehicle had insufficient horsepower, which caused it to struggle with emission-related problems. The only noteworthy difference between the two models was upgraded luggage and roof racks.
1982 C3 Corvette Problems: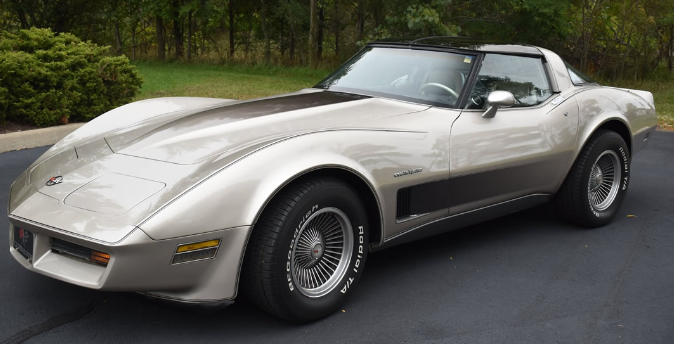 Modifications to the 1982 C3 Corvette model were criticized for lacking efficiency. Many users were frustrated with failed power door locks and pigtail switches that broke too quickly. Furthermore, several engine-related problems, such as sudden stalling after warming up or fuel pump failure, caused further consumer disappointment. Even more issues, such as battery drain and taillight/marker light malfunctions, occurred in some cases. Therefore it is clear why the 1982 C3 Corvette was met with so much criticism from its users.
Worst Years Of C3 Corvette
Professionals advise being aware of the worst Corvette years, and it is recommended that one should avoid them at all costs. Considering certain factors, such as higher maintenance costs, poor quality parts used in manufacturing, and lack of reliability, these years have been identified as hurting customer experience. As a result, it is wise to stay away from these models.
The 1977 C3 Corvette
NHTSA has officially issued several recalls for 1977 C3 Corvette models, with a list of potential troubleshooting issues. Steering wheel center hubs are reported to fail, and the horn button caps and lock lever come with a brushed chrome finish that is not up to the expected standard. Additionally, rear brake calipers were manufactured with improper piston seals and faulty or broken oil filters have been noted on some models. It is advised that owners consider these recalls before purchasing this particular model of the Corvette series.
The 1982 C3 Corvette
NHTSA has issued multiple recalls against 1982 C3 Corvette models. One memory cites improper or faulty rear brake caliper piston seals, which could cause a fluid leak. Another report claims some of these vehicles were fitted with cracked or broken oil filters, which might result in inadequate sealing and significant loss of engine oil or even a fire incident. As such, it is essential to pay attention to any possible issues and take necessary action accordingly.
⚡️Another article: Chevrolet Engine Coolant Warning Light
Most Common Problems Of C3 Corvette
Uncovering more details on the most common C3 Corvette problems can help reveal which models are worth avoiding. Corrosion is a significant issue for these cars, with some parts particularly vulnerable to rust and decay over time. Suspension components may also suffer from wear-related problems, while mechanical issues related to engines and transmissions should always be considered before purchasing a used model. Knowing what potential pitfalls lie ahead is essential to making sure any purchase of this classic car goes smoothly.
Mechanical Problems
C3 users have reported various mechanical issues over the years, ranging from engine overheating due to replaced stock radiator fan and fan cover with an electric fan, improper or damaged PCV valves, faulty PCV grommets that can potentially cause leaks, driver and passenger door windows failure due to blown fuse or defective relay and failed power window motors, as well as broken diaphragms causing transmission fluid loss. 1971 C3 owners even complained about their vehicle's parking brake assembly, which had to be rebuilt or replaced by the dealer. It is essential for C3 owners to regularly inspect their vehicles' components to ensure the proper functioning of all parts and avoid any significant mechanical problems down the line.
Electrical Problems
Many C3 model users reported that the taillights and turn signal lights stopped working intermittently or entirely. Additionally, they experienced corrosion or rust build-up in several areas of their vehicle, such as in the frame, birdcage, front cross member, around the framework of the doors, and windshield pillars. The headlight actuator vacuum system was found to have large vacuum leaks, which caused engine idling problems. Furthermore, consumers complained about door hinges causing potential sagging and alignment issues like broken door seals, water leaks, and unusual noises.
👀Look at this: Chevrolet Spark Dashboard Warning Lights and Symbols
Which C3 Corvette Years Are Safe To Buy Used? 
Following are some of the reasons why the 1973 C3 and 1981 C3 Corvettes are considered the best:
Stylish design with distinct features

Excellent performance output
High safety ratings from consumers and auto experts
Affordability for used models
Great acceleration, power, and reliability
Smooth drivability in different terrain conditions
Durable parts that last longer than other models
Which Year's C3 Corvette Has Most Engine Overheating Problems?
This particular model of the Corvette has been known to have an issue, as reported by numerous consumers. Reports indicate that this is a problem with the 1969 C3 Corvette.
🎯Suggested article: Chevrolet Impala Dashboard Warning Lights, Symbols and Meanings
Which Year's C3 Corvette Has Most Transmission Problems?
This particular model of the Corvette has earned a reputation for having transmission issues, with consumer reports indicating that this is its most prominent complaint. This car requires regular maintenance to keep it running at peak performance and reliability.
📢Read also: Chevrolet Oil Pressure Warning Light
Final Thoughts on Chevrolet C3 Corvette Years To Avoid
The C3 model production has ceased, so the only option to purchase one is through used markets. It is advised that buyers be aware of the years when specific models were more problematic and avoid them if possible.