The Hyundai Tucson has seen considerable success in the market over the years, thanks to its comfortable ride, excellent fuel efficiency, and attractive design. However, some model years of this SUV have experienced issues that could pose a problem for potential buyers. This article delves deeper into these problematic models to help car enthusiasts make an informed decision when considering whether or not to purchase a Hyundai Tucson.
Hyundai Tucson Years to Avoid and Reasons Why?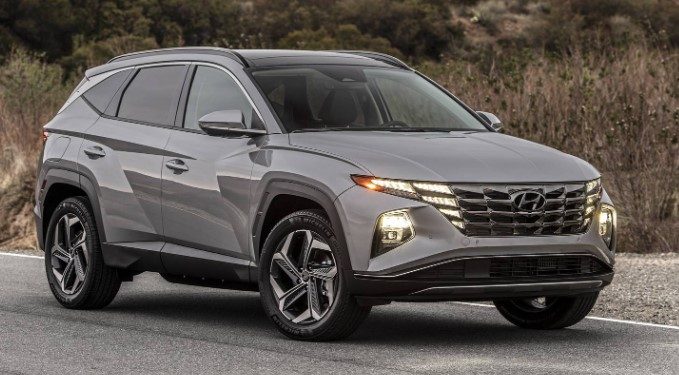 The Hyundai Tucson SUV series has become increasingly popular amongst drivers due to its performance and drivability; however, some of the models released have been met with disappointment. Consumers have reported various problems stemming from factory-built errors and structural defects that make them difficult, or expensive, to repair. As a result, multiple years' models in the range have earned the label of being "troublesome" for their propensity for significant issues that may prove hard to resolve.
So take note of these models and keep them on your evaluation list:
2011 Hyundai Tucson: Poor or inadequate gas mileage, transmission lock ups, engine failures, A/C or heater malfunctions, faulty interior accessories and drivetrain problems have been reported in some instances.
2012 Hyundai Tucson: If you experience any issues with transmission slipping, engine surging or complete failure, interior accessories problems, brakes or electrical system errors, it is recommended that you seek professional assistance.
2014 Hyundai Tucson: The vehicle was faced with a multitude of issues, including difficulty accelerating, lack of acceleration when stopped intermittently, engine breakdowns, OEM tires that were broken or worn, transmission issues, interior accessories not functioning properly and electrical system malfunctions.
2015 Hyundai Tucson: The paint on the vehicle may be observed to peel or come off, the engine may stall or abruptly die while driving, a faulty fuel gauge sensor can cause inaccurate readings of fuel levels, transmission issues and problems with wheels or hubs have all been reported.
2016 Hyundai Tucson: Drivers should be aware that their vehicle may experience engine stalls, dead engines, spring breaks, transmission system problems or body/paint issues while driving.
2017 Hyundai Tucson: The vehicle is displaying a range of symptoms, such as stalling, clunking noises while starting up, excessive oil consumption and drivetrain issues, as well as lighting problems.
2018 Hyundai Tucson: Excessive vehicle maintenance is often required due to engine stalls or shut downs while driving, premature stock tire wear or engine failure, electrical system malfunction, and A/C or heater problems.
Hyundai Tucson crossover SUV models from 2011, 2012, 2015, 2016 and 2017 were reported to be the most complained and problematic models by users.
What Problems Make These Hyundai Tucson Years Worth Avoiding?
The Hyundai Tucson series has recently been the subject of a report regarding reliability issues. According to this report, the Tucson series is known to have the most common troubleshooting errors or issues when compared to other vehicle models. This section of the report provides an in-depth look at these common issues, making it easier for owners and technicians alike to identify problems and address them quickly and effectively.
1. Hyundai Tucson Engine Failure
Hyundai Tucson consumers have made several complaints regarding various engine-related issues with their vehicles. According to reports on carcomplaints.com, the majority of these issues arise in models released between 2011 and 2018, with a particular emphasis placed upon 2012, 2014, 2016 and 2017 releases. These reported problems include stalling engines, power loss and oil burning or leaking among others.
In many cases it seems that the vehicle develops such problems when it has reached approximately 100000 miles of operation; at which point they may require replacement of the entire engine in order to be restored to its original condition – an expensive servicing option for owners. As such it is suggested that potential buyers are aware of this issue before purchasing Hyundai Tucsons from this period.
It should also be noted that not all consumer complaints about Hyundai Tucson relate to engine-related issues; there are other common defects mentioned online as well as excellent reviews about the cars' performance overall. Nonetheless any prospective buyer should make sure they research their intended model thoroughly beforehand so as to get an accurate picture of what is involved in owning one of these vehicles.
2. Tucson's Transmission System Problem
The Tucson has a long history of transmission problems, and the 2011, 2012, 2016, 2017 and 2018 models have been especially prone to issues. According to consumer reports, common symptoms include not engaging properly, shifting failure, hesitation when accelerating or vibrating at high RPMs. In some cases acceleration from a stop is completely absent or the vehicle may become stuck in reverse gear.
In response to these complaints Hyundai recalled certain Tucson models in 2016 which were suffering severe transmission failures leading to major acceleration issues. To rectify this problem they reprogrammed the affected vehicles' transmissions in an effort try and mitigate further malfunctions
It's important that consumers remain vigilant with their Tucson vehicles so as to ensure any potential issues are addressed quickly by Hyundai technicians. The manufacturer must also continue its efforts towards improving reliability as it is paramount that drivers remain safe on roads across the world while driving their vehicles.
3. Tucson's A/C Or Heater Malfunction
The Hyundai Tucson is a popular model for drivers in the US, but there have been recent reports of A/C and heater malfunctions. According to Car Complaints, models released between 2011 and 2018 tend to have minor A/C or heater-related issues; however, 2016 was reported as having the greatest number of A/C malfunctioning troubles. Some symptoms reported by consumers are an intermittent warm air flow from the vents when using the A/C, compressor failure, bad odor coming from vents while starting up, sudden cuts out of heaters, and loud knocking noises when heat is on.
These mechanical defects can be extremely inconvenient for drivers who rely heavily on their car's climate control system. To avoid such issues it is important to practice regular maintenance checks with qualified technicians who can detect any potential problems early on before they become bigger and more costly repairs. Regular maintenance will also help extend the lifetime of your vehicle so you can continue to enjoy its performance and reliability for years to come.
4. Other Tucson Problems
CarComplaints.com, a website dedicated to addressing consumer issues with cars, has identified some of the more minor problems that have been reported by Tucson owners. These include defective interior accessories such as Bluetooth not responding or working properly and heated seat failure; electrical systems errors or failures such as power window failure or door locks not working properly; and brakes malfunctioning, including brake line leakage and/or brakes failing altogether.
The website also detailed specific complaints from users regarding interior accessories issues. Common gripes included key stuck on the ignition switch, Hill assists or stability lights keep illuminating, reverse assist display not working correctly and steering wheel peeling off. Reports of various electrical system malfunctions were also received, like locked ignition caused by soy-based wire coverings being chewed by rodents; blind spot detection failing to detect objects accurately; battery dying prematurely; left turn signal not functioning properly; and radio short circuiting.
Lastly, some Tucson owners had brake-related issues as well – ranging from brake line leakage to complete braking failure requiring replacement of front brakes in order to fix it. As such, CarComplaints has flagged these mentioned minor issue categories for potential car buyers considering purchasing a Tucson so they can be aware of what kind of problems might crop up down the road if they decide to purchase one.
Which Hyundai Tucson Years Are Safe To Buy Used?
The Hyundai Tucson model year comparison on CarComplaints.com can help you decide which years are the safest to purchase when searching for a new vehicle. Consumers should consider utilizing this detailed graphical representation when deciding what model year of the Hyundai Tucson is right for them.
2005 Hyundai Tucson
2006 Hyundai Tucson
2007 Hyundai Tucson
2008 Hyundai Tucson
2009 Hyundai Tucson
2010 Hyundai Tucson
2013 Hyundai Tucson
2019 Hyundai Tucson
2020 Hyundai Tucson
2021 Hyundai Tucson
2022 Hyundai Tucson
It is recommended that those interested in purchasing a used Hyundai Tucson model select from the aforementioned safe years in order to remain free of any unwanted incidents.
What to Look for in a Hyundai Tucson
If you are considering buying a used Hyundai Tucson, it is important to pay attention to the following points:
The complete service record provides a detailed history of the vehicle, outlining all maintenance and repairs conducted over its lifespan.
A comprehensive history report offers valuable insight into the past performance and condition of the car, helping to ensure any potential issues are identified before purchase.
Signs of regular upkeep and maintenance indicate that the seller is taking proper care of their vehicle and helps provide peace-of-mind for buyers during negotiations.
A test drive allows buyers to physically inspect the car's performance firsthand and check for any issues that may not have been visible on paper or in person prior to purchase.
Stay Informed When Buying a Hyundai Tucson: Years to Avoid
The Hyundai Tucson is an excellent SUV choice for many drivers. However, it's important to be aware of which model years have potential issues that could affect your ownership experience. Doing adequate research, getting a pre-purchase inspection and understanding what to look for in a used car can ensure that you make an informed decision when purchasing the Tucson. With this knowledge, you can take advantage of all the features and benefits this SUV has to offer.