The Cummins Engine has been the trusted powerhouse behind Dodge Ram trucks for over three decades. This iconic engine offers all the necessary features to make a heavy-duty vehicle exceptional – durability, reliability, power, and consistency. However, as with any product, there are certain 6.7 Cummins years to avoid.
When choosing the best Dodge Cummins year, it is important to consider its generation. Out of the five generations produced, the 4th and 5th stand out as superior options. On the other hand, the 1st, 2nd, and 3rd generations may have some shortcomings, making them less desirable for buyers. This article will thoroughly examine each generation to identify which should be avoided and which reign supreme. Additionally, common issues faced by owners of these vehicles will be discussed in detail. Let us delve into it!
Worst Dodge Cummins Years To Avoid:
In terms of performance, the Cummins Engines have consistently proven to be top-notch truck options. Their exceptional torque and horsepower capabilities have made them a reliable choice for heavy-duty vehicles since 1989.
However, as with any generational progression, each iteration has its own set of strengths and weaknesses. Each generation offers unique advantages and disadvantages that set them apart. Despite their inherent quality, it is recommended to steer clear of the first three generations in favor of newer models that boast superior overall performance due to continuous updates and advancements.
1st Generation: 5.9L 12 Valve Cummins (1989-1994)
The launch of the first generation Dodge Cummins in 1989 marked a significant milestone in the automotive industry. The notable feature of these engines is their powerful 5.9L 12 Valve engine, boasting an impressive horsepower of 160 hp and torque of 400 pounds-ft. This made them highly sought after and widely used for agricultural purposes: the gear-driven components and availability of three transmissions added to their appeal. In addition, two battery models and direct fuel injection were considered top-of-the-line technology. However, despite their success, caution should be exercised when considering purchasing one as they come with a price range from $1500 to $10000 due to their less complex design than modern-day engines.
Why You Should Avoid Them
They are really old.
The horsepower & torque are really low compared to the newer engines.
The ones that are available right now are rusted & unsophisticated.
Many of them experienced transmission failure.
2nd Generation: 12V 1994-1998
With the first-generation engines exceeding all expectations, the release of the 2nd generation in 1994 brought about even more impressive advancements. The new designs proved visually appealing and highly functional, with a few updates made while maintaining its predecessor's unmatched durability.
Among these improvements were significant increases in horsepower and torque. With an impressive HP rating of 175 and torque reaching 420 pounds to feet, this engine set itself apart from others on the market. Furthermore, models released between 1996 and 1998 saw a boost in horsepower up to an incredible 215hp. However, despite these remarkable features, some factors may discourage potential buyers from investing in this engine.
Why You Should Avoid Them
They are also quite old & have small cabs.
The designs were upgraded, but they offer some reliability & durability as the first one.
They are a bit more complicated than the previous generation.
The horsepower & torque cannot match up with the 4th & 5th generation.
3rd Generation: 24 Valve Cummins ( 1998-2003)
With the release of the third generation in 1998, a new era began for this model. The exterior may have been almost identical to its predecessor, but under the hood lay some notable upgrades. One such upgrade was an improved coolant system that ensured better engine performance and longevity. Maintaining its tradition, the governed speed remained at a steady 2700 RPMs.
However, it was not just the engines that received enhancements in this generation. With an increased horsepower of 245 and torque of 505 pounds per foot, these vehicles were built to pack a punch on any road or terrain. Additionally, they boasted a larger intercooler equipped with two transmissions for added convenience and versatility.
Why You Should Avoid Them
They had the lowest number of sales.
They had the most negative number of reviews.
They have an unreliable injector.
53-engine blocks have been used in them. But they are thin & tend to crack easily.
The third generation Cummins costs around $3800 to $20000, which is comparatively high.
5.9L Dodge Cummins Years To Avoid: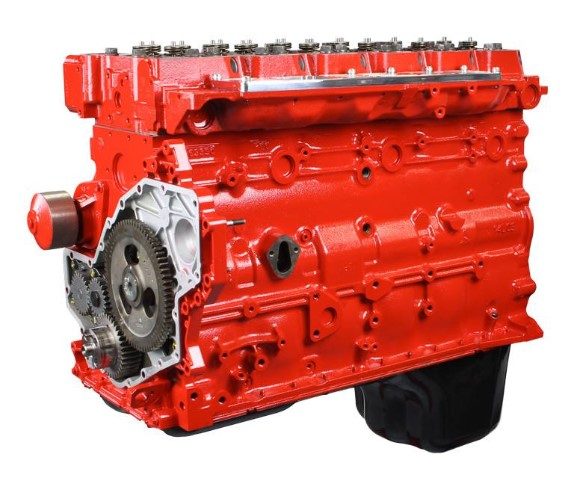 During its nearly two-decade production run, the 5.9 Dodge Cummins engine encountered some challenges in certain years, making it advisable to steer clear of those particular models.
1991 Dodge Cummins
1992 Dodge Cummins
1993 Dodge Cummins
1999 Dodge Cummins
2001 Dodge Cummins
2003 Dodge Cummins
2006 Dodge Cummins
One of the impressive features of the 5.9 Dodge is its powerful 5.9L 12-valve engine, which boasts a remarkable output of 160 horsepower and an impressive torque of 400 pound-feet.
This aspect makes it a top choice for those seeking optimal performance and reliability in their vehicle.
1991 Dodge Cummins Problems
The malfunctioning doors on the vehicle do not properly close, posing an inconvenience for users. It has been identified that the issue lies specifically with the passenger side doors.
Users may encounter difficulty turning the wheel at idle due to steering problems within the car's mechanism.
A common cause of issues in this vehicle is faulty wiring connections, as they have been found to contain weak fusible linkages that can occasionally burn and disrupt functionality.
This model features a poorly constructed frame susceptible to fractures, making it imperative to handle with care during operation.
1992 Dodge Cummins Problems
One may encounter difficulties with their charging system, as it may either overcharge or take an extended period to charge.
The root cause behind a vehicle's charging issues could be a faulty alternator.
Should one experience issues with their auto transmission, they may notice stalling and potential crashes when shifting into reverse or driving.
A malfunctioning radiator can lead to overheating in the engine, resulting in potential damage due to the cooling system's inability to function properly.
1993 Dodge Cummins Problems
The vehicle experienced a malfunction in its transmission, resulting in an inability to transfer power efficiently between the engine and wheels. This issue caused delays and disruptions in its operation, leading to decreased productivity for the driver.
The truck demonstrated difficulties when changing gears while on the road. At intermittent intervals, it would switch from overdrive to drive or vice versa without prompt or control from the driver. These gear-shifting issues posed potential safety hazards and required immediate attention.
A breakdown in the truck's electrical system led to various problems that affected its overall functionality. Dimming lights, intermittent power outages, and unresponsive controls were among some of the concerns faced by users of this vehicle due to its faulty electrical components.
1999 Dodge Cummins Problems
The fuel injection pump exhibited signs of failure, causing it to function adequately on level ground but falter and stutter when faced with a slight incline. After multiple attempts, the engine eventually shut down.
Various interior accessories pose challenges for the vehicle's owner, including a cracked dashboard, broken cupholder assembly, and seat malfunctions. These issues hindered the overall driving experience.
The engine experienced difficulties while in operation, resulting in a significant loss of power while on the road. This sudden decrease in performance caused inconvenience and potential safety hazards for drivers and passengers alike.
2001 Dodge Cummins Problems
The current year has witnessed a surge in complaints regarding interior malfunctions, with NASHTA recording 12 such cases. These reports commonly cite issues like a broken dashboard, a damaged glovebox, and the detachment of dash trim as major concerns.
Concerns have been raised about problems related to body and paint this year. Instances of paint bubbling up, rusting of the main body, and melting of adhesive used for rubber stripes have been frequently reported to the regulatory authority NASHTA by consumers.
2003 Dodge Cummins Problems
According to Car Complaints, The latest year on record has seen a significant increase in reported problems.
Complaints have been pouring in regarding the interior of this particular model, with major concerns surrounding a severely damaged and precarious dashboard.
Customers have also raised numerous concerns about the heating system, making it one of the top issues for this year's model.
2006 Dodge Cummins Problems
The 2006 Dodge Cummins has been known to face a common issue with its air and heater functions. Users have reported difficulties with the blend doors, resulting in malfunctioning air conditioning systems and limited or no airflow from vents and other sources.
One of the more prevalent challenges encountered by owners of the 2006 Dodge Cummins is related to its suspension system. Users have reported experiencing what is commonly called the "death wobble," where the steering wheel is rapidly rotating from side to side, causing instability and potential safety concerns while driving.
Avoiding this year's Dodge Cummins models to minimize potential risks would be wise.
6.7L Dodge Cummins Years To Avoid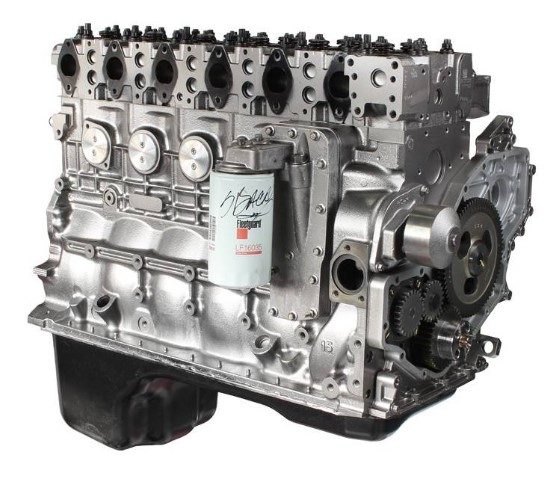 The engine with a displacement of 6.7 liters, known as the Cummins, was introduced in the summer of 2007 and has remained in continuous production.
One should exercise caution when considering the purchase of a 6.7 Cummins engine, as certain models are not recommended for use due to potential reliability issues. It is advised to avoid these specific engines at all costs.
2007 Dodge Cummins
2008 Dodge Cummins
2011 Dodge Cummins
Through extensive research, the 6.7 L engine has been shown to have minor flaws, although no product can be flawless. We must examine the obstacles faced during its development over time.
2007 Dodge Cummins Problems
The particular model at hand has encountered frequent steering difficulties. Various issues have been documented, including vigorous shaking in the front end and untimely tie rod and drag link malfunctions.
Mechanical troubles seem to plague this model, most notably regarding its engine. Malfunctions such as an illuminated check engine light or complete engine failure are common, along with oil leaks and other related problems.
Electrical complications have also been reported for this model, particularly involving a faulty TIPM (totally integrated power module). This can result in difficulty starting the engine or other electrical malfunctions that may arise unexpectedly.
2008 Dodge Cummins
The current year has witnessed a surge in problems with steering, including the infamous death wobble, unusual cranking noises, and leaking of the steering box. Numerous drivers across different regions have reported these issues.
Furthermore, there has been an increase in complaints regarding exhaust malfunctions, suspension troubles, and engine failures. These concerns have been documented by experts and mechanics alike.
2011 Dodge Cummins
The current model year's vehicle is plagued with suspension issues, specifically tie rod fractures and death wobble, making it a common problem amongst drivers.
 Engine problems are widespread in this model year, including camshaft failure, difficulty starting the engine, and poor speed performance. Many car owners have reported these issues.
Best Dodge Cummins Years To Buy Used
For those seeking the ultimate Dodge Cummins model, the 4th and 5th generations are highly recommended. These versions boast significant upgrades and cutting-edge technology, offering an exceptional driving experience.
🚨You may be interested in: 6.7 Powerstroke Years To Avoid
4th Generation: 5.9L Cummins (2003 To 2008)
This current era ushered in a myriad of novel features and advancements. A fresh sense of style, design, suspension, interior elements, and engine capacity were introduced.
The appeal of these latest models is undeniable. With significantly increased horsepower and torque levels varying yearly, the highest recorded is 350! The lowest rating still boasts a commendable 305 hp.
With a range of torque power starting at 550 and reaching an impressive 650 pounds per ft., these vehicles offer governed speeds ranging between 3000-3500 RPMs. Additionally, boasting an engine oil capacity of 11.4 liters speaks volumes for their reliability.
Are they interested in transmission options? Later years offer two, while earlier models have three to choose from. Not only that, but they also feature larger intercoolers with a substantial capacity of 32 qt – making them all the more appealing.
For all these reasons and more, it is highly recommended to consider investing in this generation's automobiles for unparalleled performance and driving experience.
🚨You may be interested in: P2262 Code 6.7 Cummins
5th Generation: 6.7L (2008- Present)
The current generation boasts an impressive combination of high horsepower, innovative features, and striking aesthetics. It can be further classified into two distinct sub-generations – the early years and the later years – both offer exceptional levels of horsepower ranging from 350 to 400.
They possess remarkable horsepower, and these models also showcase immense torque, ranging between 850 and 1000. These vehicles exude style and functionality with their newly designed four-door cab layout. From 2011 to 2019, a three-pedal manual transmission was available for those seeking a more hands-on driving experience. The Electronic Stability Control feature was also included in popular models such as the 2500 & 3500.
Throughout its evolution from year to year, this generation has consistently raised the bar for performance and convenience. In fact, in 2014 alone, air suspension was introduced in both the models above and keyless ignition systems became readily available. Undoubtedly making their mark as some of Dodge Cummins' finest years yet – we highly recommend considering one from either sub-generation when searching for your next vehicle investment.
5.9 Or 6.7 Cummins: Which One Is Better?
The ongoing debate between the 5.9 and 6.7 Cummins has been a topic of discussion and confusion among many individuals. However, the ultimate answer to which one is better remains subjective.
While it is true that several features of the 6.7 engine were derived from its predecessor, there are notable differences between the two. With a horsepower of 385 and torque reaching up to 900 lb-ft, the 6.7L offers more power compared to the 5.9L's horsepower of only 325 and torque of 610 lb-ft.
Despite this significant difference in power output, many still favor the reliability of using a 5.9 engine as it produces lower levels of nitrogen oxide and cylinder pressure. On top of that, it also boasts a geometry turbo system, while its counterpart comes equipped with an EGR & DPF system and higher towing capacity.
In conclusion, both engines have unique strengths and weaknesses, making it difficult to determine which is undoubtedly better than the other without considering personal preferences and requirements.
🎯Suggested article: P226c Code 6.7 Cummins
Final Verdict
One cannot deny the reliability and quality of Cummins Engines across all generations. Regardless of whether one chooses the 1st, 2nd, or 3rd generation, a positive experience is guaranteed. However, it must be noted that the 4th and 5th generations stand out as the superior choices. Therefore, avoiding earlier generations and opting for the exceptional performance of the 4th and 5th Generation Cummins Engines would be advisable for those without budget constraints.