Ferraris of old have a history of being unreliable, often leaving drivers with the daunting task of knowing which models should be avoided. This reputation has caused many to question the reliability of modern Ferrari models. While some stories are based in truth and maintenance issues can occur, these cars are just as reliable as any other luxury sports car on the market when properly maintained.
With proper maintenance, modern Ferraris can provide years of enjoyment without major repair costs or reliability concerns. Services like regular oil changes and timing belt replacements should be performed at their recommended intervals to keep your vehicle running smoothly and efficiently. Any problems that may arise during ownership can usually be taken care of quickly by certified technicians due to availability nearby parts centers with access to factory-approved components for repairs or replacements if needed.
While it is true that old Ferraris had their share of reliability issues, modern versions offer owners an exhilarating experience while still providing peace-of-mind through reliable performance backed up by extensive warranties when purchased brand new from authorized dealerships across the country. With proper maintenance no one needs to worry about whether Ferrari is reliable or not; it's all part of owning a luxurious Italian exotic car that will bring you joy over countless miles on the open road!
Are Ferraris Reliable? Expert Analysis and Reviews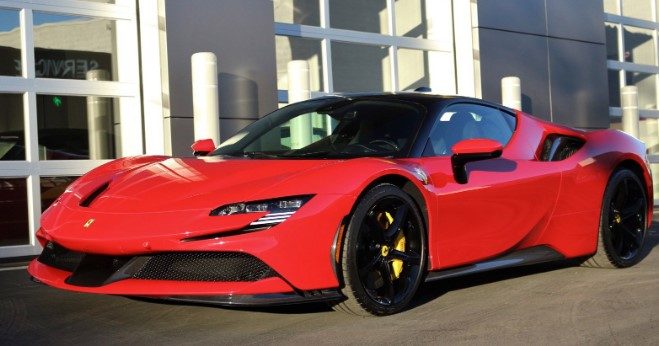 Ferrari has been producing high performance luxury sports cars for decades, and the craftsmanship and engineering that goes into making these vehicles is second-to-none. Their reliability is one of the most important aspects of their brand, as customers expect a product that will last for years to come.
When comparing Ferrari models from different eras, it's easy to see how far they have come in terms of reliability. Newer Ferrari models are extremely reliable compared with other high-performance luxury sports car models; however, there are some exceptions when looking at older Ferraris from the 80's and 90's which can be less dependable. Over recent years though, Ferrari has made strides to improve its reliability by introducing new technologies and emphasizing quality control during production. This effort seems to have paid off as customer feedback on forums across the internet point towards an overwhelmingly positive opinion about their level of dependability.
Here are the problems that are usually seen in Ferraris:
Transmission failure
Engine failure
Gearbox issues
Crankshaft problems
Exhaust manifold cracking
Malfunctioning electronics
What Makes A Ferrari Reliable?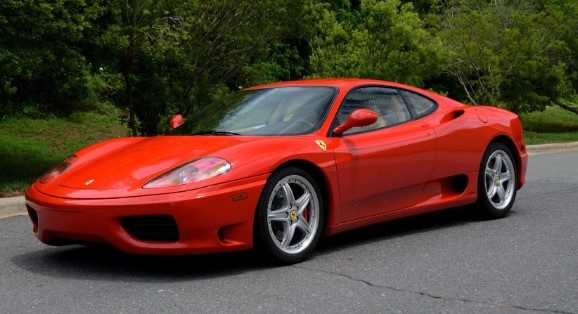 Owning a Ferrari is an expensive endeavor that comes with the responsibility of regular maintenance and service. Without proper care, even the most reliable models can become unreliable when engine parts fail or break down due to negligence. While these luxury sports cars come with a hefty price tag for routine check-ups and oil changes, they can provide their owners with up to 200,000 miles of reliability if properly cared for.
Ferrari owners must be prepared to pay between $1,000 – $7,000 for routine services in order to keep their car running smoothly and dependably over time. Skipping out on maintenance can result in unexpected mechanical failures that are far more costly than simply paying for regularly scheduled services. Even though some Ferrari models may still have unexplained gremlins that require expensive replacement parts, it is better to own an unreliable Ferrari rather than a reliable Toyota if money is no object as issues related to unreliability can usually be addressed and fixed through proper care.
Ultimately, owning a Ferrari requires commitment from its owner both financially and emotionally. Neglecting regular maintenance put drivers at risk of having serious mechanical problems which ultimately cost them more money in the long run than taking proper care beforehand would have costed them initially. This luxurious sports car needs love and attention just like any other vehicle; however Ferrari owners need not only love but also enough money on hand as well!
Most Reliable Ferrari Models
The current crop of Ferrari models is renowned for their reliability and performance. The luxury supercars have kept up with the times, evolving as technology has advanced, allowing them to stay ahead of their competitors in terms of efficiency and dependability. Despite having more moving parts than previous generations, these cars are still as reliable as any other high-end sports car on the market. Of course, like all products, occasional glitches can be expected – but even so, customers continue to pay top dollar for such a technologically advanced product.
Here are some Ferrari models other than the current models that are considered reliable:
Ferrari 328 GTB/GTS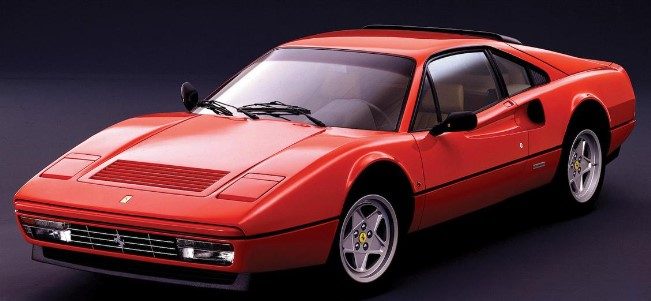 The Ferrari 328 GTB/GTS is renowned for being one of the last "analog" Ferraris, with no digital driver aids. This model is also known for its reliability and cost-effectiveness; the super reliable Dino 3.2-liter V8 engine does not need to be dropped when servicing it.
Released in 1986 to 1989, the Ferrari 328 was a welcome sight compared to other unreliable models such as the 308 and 348 that had previously been released during this time period. Its release marked an end to Ferrari models that would inexplicably break down, and today it still remains widely considered one of the most dependable Ferraris on the road.
Ferrari 360 Modena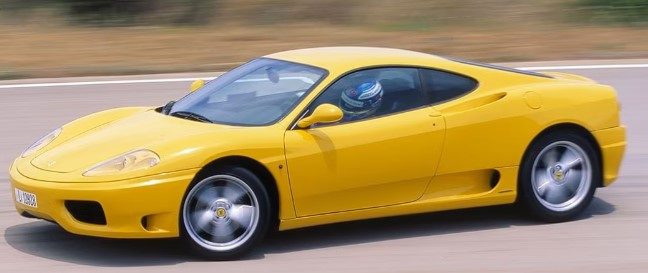 The Ferrari 360 Modena is a classic sports car that has remained timeless since its release in 1999. Named after the hometown of founder Enzo Ferrari, it was the first model of this type to be constructed mainly from aluminum and alloys, making it both reliable and comfortable for daily use. The 3.6-liter V8 engine ensures an unrivalled driving experience with superior performance capabilities, providing an excellent foundation for future models of the iconic Italian brand. It is easy to see why the Ferrari 360 Modena continues to remain popular amongst drivers even today – its modern yet classic design have made it a staple of automotive culture that will never get old.
The transmission available on the 360 Modena is a choice between the following:
6-speed manual transmission
Electrohydraulic-actuated F1 automated manual transmission
Graziano Trasmissioni, the world's largest supplier of precision gears, was responsible for constructing the gearboxes of two Ferrari models. These gearboxes have proven reliable and no issues have been reported to date. Graziano Trasmissioni is renowned for its commitment to excellence in providing top quality components with outstanding performance.
Ferrari F430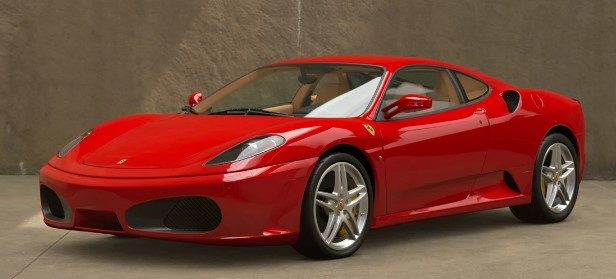 The Ferrari F430 replaced the ever-reliable 360 Modena model, delivering a reliable mid-mounted 4.3L V8 engine with 490hp and a top speed of nearly 200mph. The sound of this classic sports car is enough to send chills up your spine. Even over 20 years later, the F430 remains formidable on the roadways today. Furthermore, service costs are reduced due to not requiring a timing belt change and one of the most common issues associated with this vehicle pertains to cracked exhaust manifolds.
Ferrari F12 Berlinetta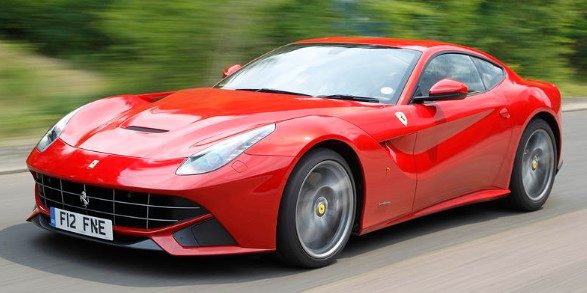 The Ferrari F12 Berlinetta is one of the most reliable and best-built Ferraris ever produced. The car features a 6.3-liter V12 engine (Type 140), which delivers an impressive 730 hp, capable of reaching top speeds close to 211 mph (340 km/h). It was declared "Supercar of the Year 2012" by Top Gear magazine and won the International Engine of the Year Award 2013 in the category for performance engines above 4 liters. This powerful engine has been praised by experts who called it a "true masterpiece" due to its ECU that controls ignition timing, smart alternator, and special PVD and DLC coatings on its internal parts that reduce friction while increasing durability and performance.
Ferrari SF90 Stradale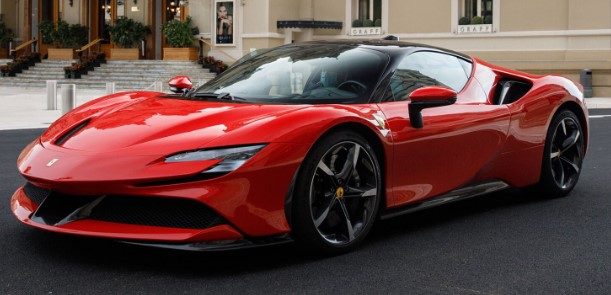 The Ferrari SF90 Stradale is a powerful supercar and the first of its kind to feature hybrid technology. It weighs in at 3527 lbs and houses a 4.0-liter twin-turbocharged V8 engine, as well as three electric motors that together produce 986 hp. There have been no recalls or reports of reliability issues with this model, highlighting the excellence of Ferrari's design capabilities. Drivers can rest assured knowing they are behind the wheel of a dependable and well-built luxury sports car.
Ferrari California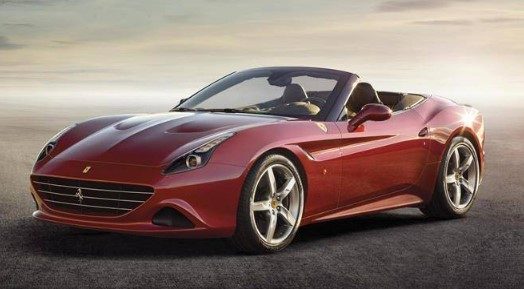 The Ferrari California T model has remained one of the most reliable models produced by the Scuderia. It is fitted with a retractable roof and an aluminum-built mid-front mounted V8 engine, which offers 460 hp in power. The engineering marvel behind this car makes it a thing of beauty to behold. There was one minor recall concerning airbags on certain models, but other than that its reliability record remains impeccable.
Most Unreliable Ferrari Models
Ferrari has long been known as a luxury supercar manufacturer, creating some of the world's most sought-after cars. However, reliability has not always been one of Ferrari's strong suits. Over time and with advancements in technology and design, Ferrari models have become more reliable than they once were. Nevertheless, it is wise to perform a Pre-Purchase Inspection (PPI) prior to purchasing any older model from Ferrari or any other car manufacturer for that matter.
According to uswitch.com, out of 25 unreliable supercars reviewed in the motoring press over the years, 12 are Ferraris; Porsche has 1 on the list; Lamborghini 4; Mercedes-Benz just 1 model – AMG GT – which occupies first place on this ranking list due mainly to its initial MOT pass rate and total recalls involved for this specific model.
All these figures point towards the fact that current owners should be aware when buying an older pre-owned Ferrari: regular service maintenance is paramount if you want your vehicle to remain reliable over time!
| Ferrari Model | MOT Pass Rate | Number Of Recall | Review Score | Overall Reliability Score Out / 10 |
| --- | --- | --- | --- | --- |
| 488 Spider | 85.7% | 4 | 4.8 | 5.93 |
| 360 | 91% | 9 | 4.0 | 6.29 |
| F355 | 88.9% | 4 | 3.6 | 6.67 |
| 458 Italia | 93.2% | 4 | 4.7 | 7.52 |
| 550 | 94.4% | 4 | 3.7 | 7.73 |
When it comes to reliability, used Ferraris don't fare much better. Ferrari is rated as the least reliable car manufacturer with the highest number of repairs of any car brand in the UK. Furthermore, their average maintenance cost is also one of the highest among all other car brands.
Ferrari 348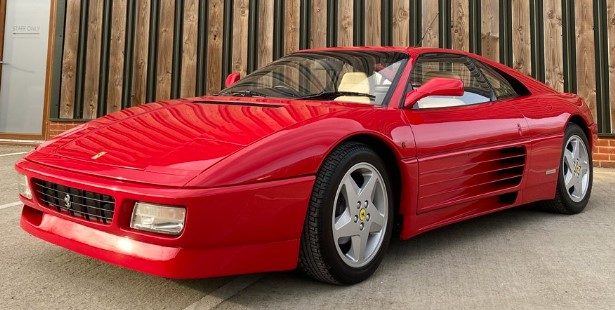 Luca Cordero di Montezemolo, former CEO of Ferrari is amongst the many who believe that the Ferrari 348 falls short of representing Ferrari's iconic prancing horse. Many clients have reported a number of issues, such as instability at high speeds and an uncomfortable ride quality. This has resulted in driver satisfaction hitting an all-time low, and many consider it to be the "worst Ferrari ever made".
The F348 is known to have the following reliability problems:
Gearbox problems – slipping gears, faulty gear selector, self-destructing
Chain tensioner wear
Old Italian electrical systems susceptible to failure
Cracked car frame
The owners of a Ferrari F348 need to be aware that the timing belt needs to be replaced at least once every three years. While this service may cost upwards of $5,000 at an independent shop, it can become even more expensive if completed by a certified Ferrari dealer.
Unfortunately for owners, regular service on the F348 can prove wallet-draining and engine rebuilds may become necessary when tensioners and cambelts fail without warning.
Ferrari 400i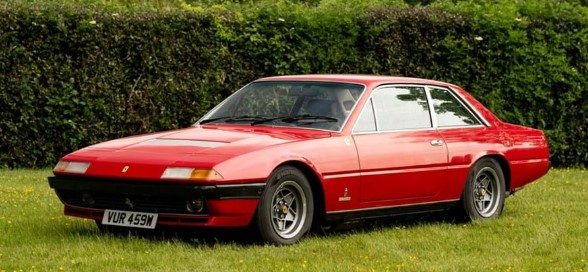 The Ferrari 400i, although marketed as a family car, has proven to be unreliable and therefore failed to meet the expectations of many families.
Common problems include:
Oil leaks
Faulty electrics
Engine failure
The Ferrari 400i is a model that should be avoided due to its rarity of spare parts and high expense. Owners have reported difficulty in controlling the car at top speeds, as it can only reach 149 mph with poor handling. Service parts for this vehicle are hard to come by; even self-leveling shocks cannot be acquired anymore. Therefore, it would not be wise to invest in this model given its lack of control and availability of service parts.
Ferrari Mondial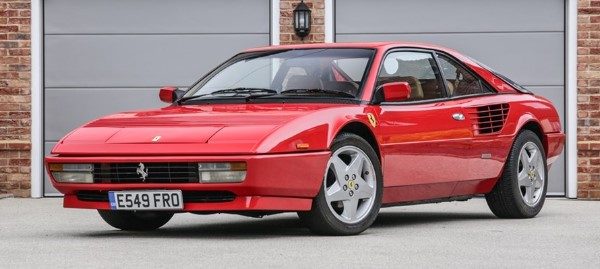 The Ferrari Mondial 8 model is one of the slowest Ferraris ever produced, with a 0-60 mph time of 10 seconds. While it may be the cheapest Ferrari to purchase, servicing and replacement parts can make this model quite expensive in the long run, particularly when reliability issues arise.
Complaints about the Ferrari Mondial, such as rust and corrosion even when properly stored, and problems with its V8 engine including fuel delivery problems and cylinder head cracking, have been documented:
Gasket problems
Oil leaks
Timing belt issues
Clutch master cylinder
Random electrical glitches
Driveshafts breaking
Ferrari F355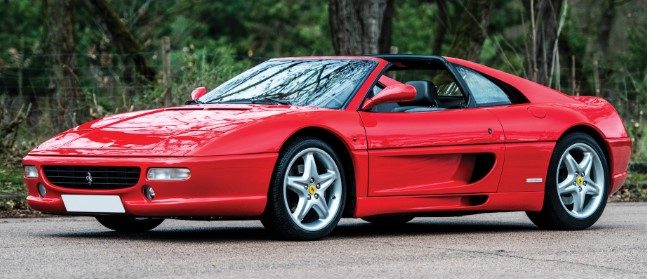 The Ferrari F355 is an iconic car that continues to captivate motorheads and automotive enthusiasts alike. Introduced in 1994, the 3.5-liter V8 was able to deliver 375 hp, making it a powerful and stylish ride for its time. Despite its charm, owning a Ferrari F355 can be somewhat of a double-edged sword due to certain maintenance issues associated with the model.
Firstly, the exhaust manifold (headers) has been known to fail over time costing thousands of dollars for an engine rebuild should it malfunction or corrode entirely. Similarly, there have been reports of weak bronze valve guides which tend to fail under heavy use– another costly repair project if they are not proactively changed prior to failure.
Furthermore, replacing something as simple as the timing belt requires that the entire engine must come out – again resulting in more expenses on top of regular maintenance costs every three years or so.
In summary then, while many people dream of owning a Ferrari F355 at some point throughout their life it's important to keep in mind that caring for such a vehicle comes with significant financial risks attached; if you don't take care and maintain this car properly you may find yourself stranded next to the road with no other option but expensive repairs!
Recalls for the Ferrari F355:
January 17, 1996: Defective left steering rack mounting
October 18, 1996: Seatbelt safety mechanism
September 22, 1997: Fuel line fracture
March 16, 1998: Fuel injection line fitting (single fuel pump)
April 27, 1998: Fuel injection line fitting (dual fuel pumps)
November 19, 2009: Improperly fitted screw clamps (fire hazard)
Ferrari 458 Italia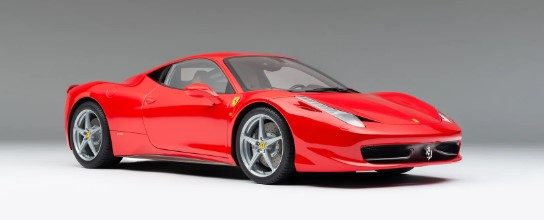 The Ferrari 458 Italia is renowned for its power, performance and reliability. Its 4.5-liter naturally aspirated V8 engine delivers 562 hp at 9,000 rpm with a top speed of 202 mph. However, some models were prone to ignite into flames due to design flaws in the adhesive glue used to secure the inner lining of the rear wheel arches which led to a recall in 2010 by Ferrari. Furthermore, faulty airbag installation was another issue that caused another recall in 2015 for this model along with brakes leaking brake fluid and defective interior trunk latches.
Despite these setbacks, it remains one of the most impressive Ferraris ever built as evidenced by its engineering capabilities and performance on the track or open roads. The iconic supercar has been praised by car enthusiasts around the world as one of best cars among Ferrari's long line up of vehicles due to its unique combination of power and speed while also being reliable when not compromised by manufacturing errors or maintenance issues .
Ferrari's commitment towards ensuring customer satisfaction through recalls and service bulletins show that they take their customers safety seriously even if it means taking drastic steps such as issuing total vehicle recalls or replacing parts across various models including those under warranty contracts without any additional cost for buyers . This dedication towards quality assurance provides an extra layer of reassurance for potential customers who are looking for dependability from their cars but also demand supreme performance from them too – something which can be seen within every aspect of the Ferrari 458 Italia.
Recent Ferrari Recalls
Driving a Ferrari is often seen as an expression of luxury and power, but even the most luxurious cars are subject to faults. Recently, Ferrari has issued a recall due to safety concerns with regards to the brakes in some models. The letter sent to the National Highway Traffic Safety Administration (NHTSA) states that there may be issues with 'loss of breaking ability' due to brake fluid leakage which could lead to increased risk of crashes.
The recalled models will have their hydraulic service brakes inspected for any faults and replaced if necessary. This is just another reminder that despite being one of the most renowned sports cars manufacturers in the world, Ferrari cannot guarantee its products are 100% reliable at all times; even when driving down the road at over 200 mph!
The following Ferrari models are implicated in the safety recall:
Ferrari 458 Italia (2010-2015)
Ferrari 458 Speciale (2014-2015)
Ferrari 458 Speciale A (2015)
Ferrari 458 Spider (2012-2015)
Ferrari 488 GTB (2016-2019)
Ferrari 488 Spider (2016-2019)
Ferrari has identified 23,555 units as potentially being affected by a manufacturing defect that could cause brake fluid leakage. All owners must take their vehicles to an authorized dealership in order to have the reservoir cap changed and the software updated.
Ferrari is committed to providing its customers with reliable products and services, hence the prompt response to this potential issue. To ensure customer satisfaction, Ferrari is taking all necessary steps to identify any other potential problems associated with these recalled models and will provide solutions accordingly. It remains of utmost importance for Ferrari that its customers can drive with peace of mind knowing their cars are safe and reliable at all times.
Are Ferraris Reliable: Final Thoughts
Ferrari has long been renowned for their sleek and sophisticated styling, and the performance of their vehicles often lives up to the hype. However, they have also had a reputation in some circles as being unreliable due to small engineering issues with past models that have resulted in recalls. Despite this, most Ferrari models are quite reliable; however there are other car brands on the market that are more dependable if reliability is paramount.
If you're looking for a sports car that will reliably turn heads but won't break down every few weeks then a Porsche may be your best bet. On the other hand if you want an exciting driving experience laced with adrenaline-inducing thrills then nothing beats a new Ferrari model. Before buying any used model it's important to get it checked out thoroughly by an experienced professional; additionally research its history by joining online forums or reading reviews from trusted sources so you can be sure of what you're getting into before making such an investment.