Since 2012, Buick Encores have been manufactured at General Motors factories. Despite not being as well-known as other car brands, Buick still offers a secure, affordable and sophisticated vehicle option for buyers.
Unfortunately, each model year of the Encore has its own pros and cons. The second-generation Buick Encore is already experiencing some flaws and complaints such battery issues, non-deploying airbags and engine problems. To help potential owners find the best version of this car to buy, an in-depth study with research will be conducted on which are the best years to buy a used Buick Encore as well as which ones should be avoided altogether.
Buick Encore Years To Avoid (List Of Years)
The Buick Encore experienced a few issues when it was first released in the United States in 2013. However, due to these bumps on the road, there has been an observable decrease in customer complaints against Buick's vehicles since then. This is indicative of how much effort the company has put into addressing and improving upon their cars' performance over time.
According to reviews on various websites, it is advisable to stay away from the following Buick Encore year models:
2013 Buick Encore
2014 Buick Encore
2015 Buick Encore
Buying an Encore model car can be a risky purchase. Reports of engine, braking and interior problems in the past few years have been documented, so potential buyers should be aware of these issues when making their decision.
In 2013, slow acceleration and low power were common complaints from drivers who owned an Encore model car. Many had to replace the turbocharger, which is a costly fix. The 2014 model was also prone to battery failure within months or even a few years after purchase – often requiring more than just a new battery to resolve this issue.
Additionally, there are concerns surrounding engine and brakes with the 2017 model cars that need consideration before purchasing one of these cars.
Worst Year Of Buick Encore
According to Dashboardwarning, the 2014 Buick Encore is reported to have more complaints than any other model year of the vehicle. Out of 45 recorded complaints, users often encountered a battery issue where it would suddenly die out. This problem was particularly common with the 2014 Encore and was compounded by a greater repair cost or more problems at lower mileage compared to previous years.
The 2013 Buick Encore also had 46 recorded complaints but despite this, it is considered worse due to other relevant causes associated with its poorer performance. The 2014 version's additional issues has led many drivers towards looking for solutions regarding their car's poor condition that might be caused by this particular model year.
What Makes These Buick Encore Years Worth Avoiding?
2013 Buick Encore Problems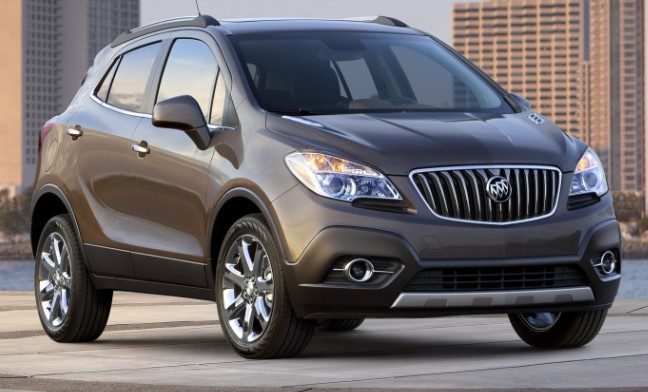 The 2014 Buick Encore is seen as one of the worst models in its lineup due to its high maintenance costs and short average mileage at which these issues may arise. Reports from the National Highway Traffic Safety Administration (NHTSA) have revealed serious engine-related problems, but were overshadowed by interior electrical faults and six recalls – affecting over three million vehicles each.
Airbags not deploying during an accident has been a major concern among drivers with this model, while other reports involved front seats that did not remain in place or function properly. Additional complaints surrounding the battery are also common, along with faulty door locks that fail to work correctly.
These numerous mechanical issues have made it clear why many people consider the 2014 Buick Encore a problematic vehicle choice for anyone looking for reliable transportation. With so many defects reported by consumers and safety regulators alike, this model is likely best avoided when searching for a dependable used car.
2014 Buick Encore Problems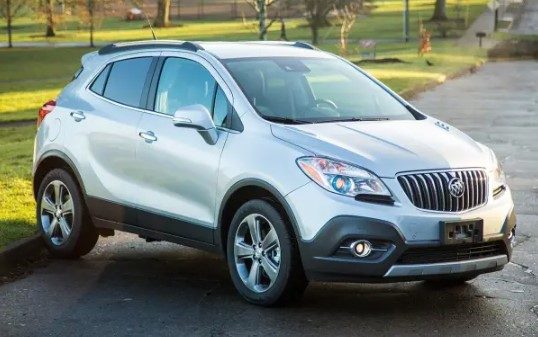 The 2014 year's Buick Encore is an example of why it's important to research a new car series prior to purchase. This particular model had four recalls, the most serious being concerning the front seats not anchoring in the event of an accident. In addition to this, door locks were a common issue with interior accessories and some owners reported difficulty opening their doors with their key fob.
Engine issues proved problematic for many owners as well. Reports included broken power cables for engine block heaters; leaking and rough running engines with insufficient power; and turbocharger failures that could lead to complete engine failure requiring costly replacement by owners.
The takeaway from the experience of owning a 2014 Buick Encore is clear: do your research before purchasing any new vehicle series so you can make sure that you're making an informed decision about your purchase and avoiding potentially expensive repairs or replacements down the line.
2015 Buick Encore Problems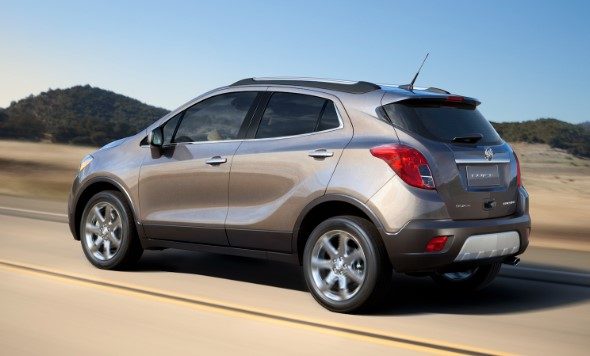 The 2015 Buick Encore was the subject of four separate recalls, including a concern with its airbags failing to deploy. Additionally, numerous reports were submitted to the NHTSA concerning problems related to the brakes, air conditioning and electrical system of this vehicle. Brake issues included strange noises during driving or braking, shaking and jerking as well as an audible buzzing sound that detracted from the enjoyment of riding in the car. Electrical concerns ranged from dead batteries to multiple warning lights and console lights being illuminated on dashboard displays. All these problems present potential risk for drivers who own this model year Encore.
Auto technicians recommend that owners have their vehicles inspected regularly in order to avoid any major repair costs due to these types of mechanical issues. If necessary repairs are performed promptly it could also help prevent additional damage caused by malfunctions related to faulty parts within the vehicle's components. Anyone who owns a2015 Buick Encore should be aware of any recall notices they receive regarding specific parts on their automobile so they can address them quickly and safely.
Which Buick Encore Years are Safe to Buy?
The Encore, a compact crossover SUV by Buick, is known for being reliable and safe. Certain model years stand out as having an especially good track record when it comes to dependability and performance.
For those interested in purchasing an Encore, the best model years are:
2016 Buick Encore
2018 Buick Encore
2019 Buick Encore
2020 Buick Encore
2021 Buick Encore
These vehicles have a very low number of complaints from users. No matter which year you choose though, the Encore has proven itself over time to be a wise vehicle choice due to its overall reliability and safety features.
According to analysis, the 2020 and 2021 Buick Encore models are widely praised for their reliability and are considered one of the greatest in its series. Following a makeover in 2017, the 2020 model year was released with numerous improvements that have garnered positive feedback from drivers.
In addition, carcomplaints.com has revealed virtually no complaints since 2018 indicating that any existing issues with prior model years may have been addressed by Buick engineers. By providing access to a fast complaint chart, it allows buyers to determine which model is best suited for them when choosing a vehicle within this series.
| | | |
| --- | --- | --- |
| Model Year | Complaints Recorded | Recalls |
| 2013 Buick Encore | 46 | 6 |
| 2014 Buick Encore | 45 | 4 |
| 2015 Buick Encore | 39 | 4 |
| 2016 Buick Encore | 20 | 2 |
| 2017 Buick Encore | 22 | 2 |
| 2018 Buick Encore | 6 | 0 |
| 2019 Buick Encore | 5 | 2 |
| 2020 Buick Encore | 0 | 0 |
| 2021 Buick Encore | 0 | 0 |
The Buick Encore had a rocky start, but with the introduction of subsequent models, it appears to have rectified its issues. The 2020 model is seen as one of the more reliable vehicles in the SUV portfolio and has an overall reliability rating of 4.0 out of 5.0 from experts in the industry.
Although it may be tempting to purchase an older model due to price considerations, buyers are advised to proceed with caution when considering a used Buick Encore and ensure that they have it inspected by a qualified technician prior to purchasing.