The electronic stability control (ESC) system is a safety feature that helps drivers maintain control of their vehicles in slippery or unforeseen conditions. The Electronic Stability Control warning light comes on when this system has a problem. While the ESC system is not required by law, many newer vehicles are equipped with it. If you have a car with an ESC system, it's essential to be aware of the warning light and what it means. This blog post will discuss the ESC warning light and what you should do if it comes on while driving.
🚨You may be interested in: Electronic Throttle Control Warning Light
What is Electronic Stability Control Warning Light?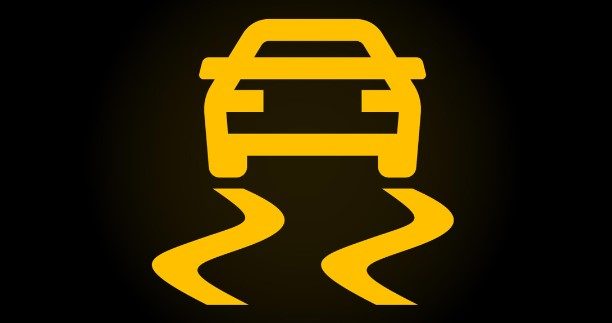 Electronic stability control (ESC) is a vehicle stability enhancement system that uses computer-controlled brakes and throttle input to help the driver maintain control of the vehicle in adverse driving conditions. ESC can intervene when a loss of traction is detected, helping to keep the vehicle on its intended path.
ESC systems were first introduced in the 1990s and are now required equipment on all new passenger vehicles sold in the United States. Many ESC systems also include features like traction control and hill start assist.
ESC stands for Electronic Stability Control. It is a safety feature found on most modern vehicles that helps the driver maintain control of the car in slippery or unstable conditions. The ESC warning light comes on when there is a problem with the ESC system.
There are many reasons why the Electronic Stability Control warning light might come on. Common sense is that the driver has disabled the system. This can be done intentionally if the driver wants to undermine the ESC to do something like off-road driving. However, it can also happen accidentally if the driver mistakenly presses the wrong button while trying to adjust another setting.
Another possible reason for the ESC warning light to come on is a problem with one of the sensors used by the ESC system. These sensors are responsible for detecting when the vehicle is starting to slip or lose traction. If one of these sensors is not working correctly, it can cause the ESC system to malfunction and trigger the warning light.
If you see the ESC warning light come on, it's essential to have your vehicle checked by a qualified mechanic as soon as possible. They can diagnose any problems with your ESC system and ensure it is repaired or replaced.
⚡️Another article: Dodge Electronic Throttle Control Warning Light
What To Do When ESC Warning Light Comes on?

If your electronic stability control warning light comes on, it means that there is a problem with the system. This could be something as simple as a loose wire or fuse or something more serious.
If you're unsure what to do, the best thing is to take your car to a mechanic and have them check it out. They will be able to diagnose the problem and let you know if it can be fixed easily or if it will require more work.
In some cases, the ESC system can be turned off by pressing a button on the dash. However, this should only be done if you are confident that you can control the car without it. If you're unsure, it's best to leave it on and seek professional help.
How Electronic Stability Control Works?
Electronic Stability Control (ESC) is a technology that improves the safety of your vehicle by helping to keep it stable and under control during extreme braking and turning maneuvers. When ESC detects that your car is starting to lose traction, it will automatically apply the brakes to individual wheels and reduce power to the engine if necessary. This helps to keep your vehicle from skidding or spinning out of control.
ESC can be very effective in helping you avoid accidents, but it is not a substitute for safe driving. Always drive within your abilities and pay attention to road and weather conditions.
If you see the electronic stability control warning light come on in your car, it's essential to take action immediately. This could indicate a problem with your car's ESC system, designed to help keep your car stable and under control. By taking your vehicle to a mechanic right away, you can diagnose and repair it before the problem worsens.
📢Read also: Chrysler Electronic Throttle Control Warning Light
FAQs About Electronic Stability Control Warning Light
What does it mean if the electronic stability control light comes on?
In certain situations, the ESC light may illuminate if a car is actively engaging traction control. If the ESC light does not switch off, it indicates that the vehicle is no longer under control. Prolonged activation of the ESC light could indicate either malfunctioning of the system or manual deactivation of it.
Is it safe to drive with the ESC light on?
When the ESC light is illuminated on a dashboard, drivers can continue to drive but should take extra safety precautions. This includes reducing speed, avoiding slippery surfaces, and maintaining safe driving habits. To better understand why this warning has been activated, it is recommended that drivers consult their owner's manual for guidance.
How do you fix an electronic stability control light?
After replacing the battery, if the ESC light remains illuminated, there is no need to be alarmed. Resetting it requires starting up the car and turning the steering wheel entirely left and correcting it multiple times. Following that, take a short drive; this should cause an automatic self-check of the system, which will reset the stability light.