Forklift warning light symbols are essential for workers in springs and logistics operations. These warning lights keep them away from the surrounding area and are expressed in red. Since the red color means "danger," a correct use is offered. You can purchase such lights by visiting the dealers in your region.
Forklift Warning Lights and Meanings
Forklift have various warning lights on their front panels. They indicate to the driver that there is no malfunction in the truck. If the forklift dashboard warning lights indicate an unsafe malfunction, never operate the forklift.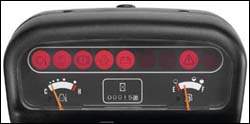 Forklift warning lights are different from a vehicle. Do not attempt to repair when you have not been given any repair authorization. In case of oil malfunctions, check for leaks and if there is a leak, clean the spillage area and mark the danger zone. Remember, only trained personnel or authorized services can repair forklifts.
See also: Engine Codes
Forklift Temperature Indicator Warning Light

The forklift engine temperature indicator is similar to the symbol found on a car or truck. The safe zone work area is indicated in green. This is identified by "C." If there is a dangerous situation, it is determined by "H" and is indicated by the red zone.

If the truck engine temperature warning light comes on, stop the truck immediately. Do not start the truck if you see this warning light when you first start the car.

Allow it to cool down before opening the radiator cap if overheated forklifts. Once cool, wearing leather gloves and safety glasses, check the stored pressure before removing the cap. You can do this by opening the lid slightly.

Forklift Transmission Temperature Warning Light

Indicates that the truck transmission temperature is too high. Do not operate the truck if the light comes on. It may often be necessary to add transmission fluid to correct the problem. You should seek help from an experienced mechanic.

Forklift Fuel Warning Light

The forklift fuel warning light is a light that measures how much fuel is left. If there is very little fuel in the truck, do not start the vehicle. Include the fuel level in the daily checks. You can make the light go out by refueling.

Forklift Hour Meter Warning Light

The forklift hour meter warning light is displayed to identify how long the vehicle has been in use. This feature, usually found on trucks, has recently been adapted to forklifts. You can record the daily hours of use. Do not exceed the hours of use specified by the manufacturer.

Forklift Battery Discharge Warning Light

The forklift truck battery discharge unit is available on electric models. It informs the driver to identify when the charge is low. Here are the indications to recognize when the battery is discharged;

The warning light indicator lights up,
The needle of the indicator is in the warning zone,
The percentage indicator shows the low battery level.

Return to the charging area to turn off the truck battery indicator. Charge the truck if you have received training and have been authorized.
Forklift Warning Lights Symbols Problems
We have given you all the warning lights and their meanings that are known or should be known in the forklift. Suppose you are curious about an alternative light and its meaning other than the warning lights in this list. In that case, you can send your questions by commenting. We will get back to you as soon as possible and help you solve your problems.
See also: kioti tractor dash lights
Forklift Light Indicators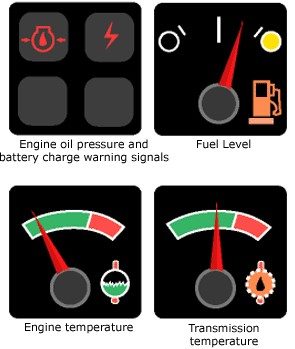 There are four main types of forklift light indicators: position, direction, warning, and informational. Position lights are typically mounted on the mast and indicate to other drivers the location of the forklift. Direction lights show which way the forklift is facing and can be either flashing or solid. Warning lights are used to warn drivers of potential hazards, such as a reversing forklift. Informational lights provide information about the status of the forklift, such as whether it is in use or not.
Forklift Light Bulbs

Operating a forklift in low light conditions can be dangerous. That's why it's important to make sure your forklift's light bulbs are in good working order. Forklift light bulbs are available in a variety of wattages, so you can choose the right one for your needs. Be sure to replace any burned-out or broken bulbs as soon as possible to keep your forklift running safely and smoothly.
⚡️Another article: Caterpillar Forklift Warning Light Symbols
Forklift Light Safety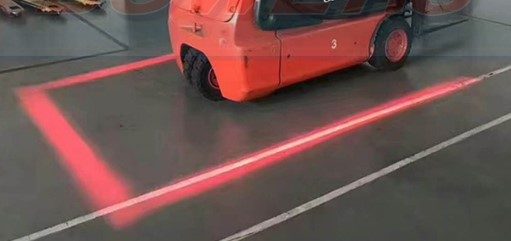 Forklift light safety is important to know when driving a forklift. There are many different types of forklifts, each with its own set of safety features. When operating a forklift, always remember to:
Read the operator's manual before using the forklift.
Inspect the forklift before use.
Wear proper clothing and footwear when operating the forklift.
Use caution when carrying loads on the forklift.
Never exceed the rated capacity of the forklift.
Forklift Light Bracket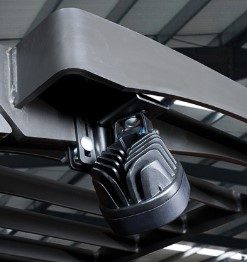 A forklift light bracket is a piece of equipment that helps to secure a light to a forklift. This is important because it helps to prevent the light from being damaged or broken while the forklift is in use. It also helps to keep the light in place so that it can provide adequate illumination for the operator.
See also: 2024 Firebird
Hyster Forklift Warning Light Symbols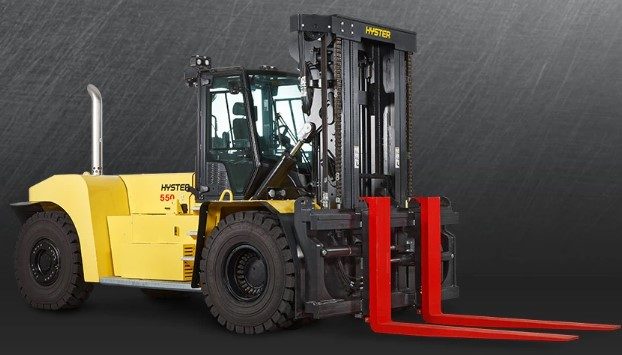 There are many different Hyster forklift warning light symbols that can be displayed on the dashboards of these vehicles. Each symbol indicates a different meaning and should be interpreted according to the context in which it is displayed. Some common symbols include:
A red exclamation point warns the operator of a potential safety hazard;
A yellow triangle with an exclamation point means that caution must be used when operating the vehicle;
A green arrow indicates that the vehicle is ready to be driven;
A blue circle with a white "i" inside of it is used to inform the operator that information or instructions are available;
A black flag with a white "X" inside of it tells the operator that they are not allowed to drive the vehicle.
⚡️Another article: Hyster Forklift Warning Light Symbols
Who makes Hyster forklift?
To integrate the Yale and Hyster brands, NACCO Industries created the NACCO Materials Handling Group.
Is Hyster a good forklift?
Hyster Forklift Trucks are designed to work reliably and dependably no matter what the terrain or conditions, and to perform well in every industry. They're built right here in the U.S.A.
Where is Hyster forklift made?
The Nijmegen manufacturing facility opened in 1953 and is located in Luxembourg. It's the global center for design, development, manufacturing, and testing of Hyster® and Yale® Big Trucks.
How much does a Hyster forklift cost?
A new forklift from Hyster will cost you anywhere from $35,000 to around $40,000 depending on the height and weight capacity. Considering that they're one of the leading manufacturers of material handling equipment in the world, it's safe to assume this is a reasonable price.
Yale Forklift Warning Light Symbols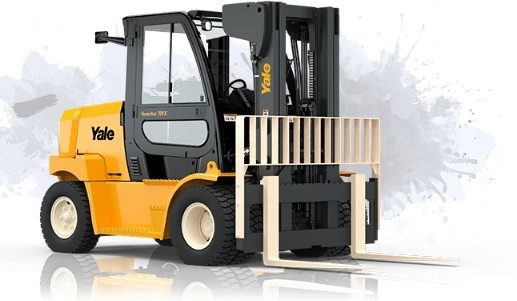 There are a few different Yale forklift warning light symbols that you should be aware of. These include a warning light for low oil pressure, a charging system warning light, and a brake system warning light. If any of these lights come on, it's important to take action immediately to avoid potential problems.
See more: Yale Forklift lights
Who makes Yale forklift?
NACCO Industries initiated the NACCO Materials Handling Group (NMHG) to integrate and manage two lift truck brands: Yale® and Hyster®.
Is Yale a good forklift?
Yale is a leader in the lifting gear industry. Yale has high quality lifting gears with low maintenance costs and longer service intervals.
How much does a Yale forklift cost?
Is it worth buying a Yale forklift, especially when there are models available at different prices? It all depends on the model and size. Placing a standard 5,000-pound capacity forklift will give you one that is made for you, but it'll cost around $20,000 to $25,000.
Where is Yale forklift made?
We are an international team of engineers and designers with operations in three countries. Our global headquarters is located in the Netherlands, where we design and develop products for huge vehicles like Hyster® and Yale® trucks. We have a manufacturing facility here that is one of the largest in the world.
Linde Forklift Warning Light Symbols
Most Linde forklifts have a display panel with warning lights that indicate the status of the vehicle. If a light is on, it means there is an issue that needs to be addressed. The following are common symbols and what they mean:
A exclamation point within a triangle means there is a general system error. This could be anything from a loose wire to low hydraulic fluid levels.
A lightbulb symbol indicates a burned out headlight or taillight.
A battery symbol warns the operator that the battery is not charging properly. This could be due to a problem with the alternator or battery cables.
An oil can symbol alerts the operator that the engine oil level is low and needs to be checked.
A coolant temperature gauge warns that the engine is running hot and could overheat if not addressed soon.
🚨You may be interested in: Linde Forklift Warning Light Symbols
Is Linde a good forklift?
For over 40 years, Linde has been building the most durable and inexpensive forklift forklifts. Hydrostatic drives were first invented by Linde, and now they are used in heavy earth-moving equipment.
Where are Linde forklifts made?
Linde's international network includes production and assembly plants in Germany, France, the Czech Republic, the USA, and China as well as more than 700 sales and service locations. They develop high-performance solutions for intralogistics for their customers.
Who is the world's largest forklift manufacturer?
Toyota Material Handling is the largest manufacturer of forklifts in the world, and is also the top selling brand in the United States. With so many products to choose from, Toyota can meet all of your material handling needs.
How much is a Linde forklift?
Forklift trucks can be purchased for $10,000 to $14,000 on average, which includes 5,000 operating hours. If you're looking for a cheaper option, a used one will cost about $5,000 with a weight capacity of half that of the average forklift.
Which faults are frequently encountered in forklifts?
The prevalent issues in forklifts and their resolutions are crucial. If a forklift fails to initiate, it becomes essentially non-functional. Issues with the mast or lifting mechanisms are common, as are problems with the steering. Additionally, the deterioration of tyres and suspension and the overheating of the engine are typical faults.
Cat Forklift Warning Light Symbols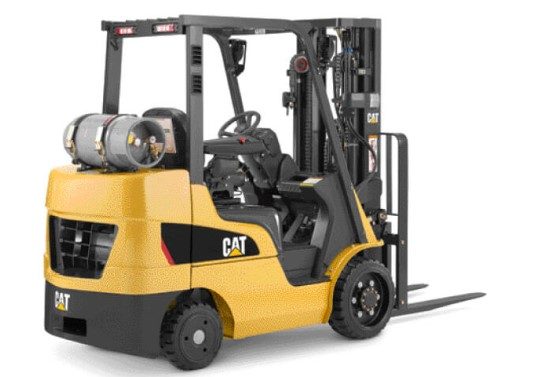 Most people are unaware that there are actually different types of forklifts, each designed for a specific type of application. There are three main types of forklifts: counterbalanced, electric, and internal combustion. Each type has its own set of benefits and drawbacks.
One common feature on all forklifts is the warning light system. These lights are designed to notify the operator when something is wrong with the machine. The most common problem is low battery power. When this happens, the machine will automatically switch to a lower speed to conserve power. Other problems can include overheating, excessive loads, and blockages in the forks or carriage.
💥See also: Cat Forklift Warning Light Symbols
Does cat still make forklifts?
Cat® is one of the leading developers of safe, reliable, and easy-to-use lifting solutions. From forklift trucks to materials handling equipment, Cat has everything you need for your warehouse or manufacturing facility.
Is Cat a good forklift?
This particular electric counterbalance model for our CAT forklift trucks has been recognised by a variety of industry awards, including the recent Red Dot Design Award.
Where is CAT forklift made?
Mitsubishi Caterpillar Forklift America Inc., which is based in Houston, Texas, manufactures and sells three different brands: Mitsubishi forklifts, Cat lift trucks, and Jungheinrich warehouse products.
What engine is in CAT forklift?
Many Caterpillar applications use Mitsubishi engines. Forklifts, bulldozers and excavators are just a couple of the many types of machines that use an L2E, L3E, S3L2, S4L2, S4Q2 or S4S engine. All four types of engines are ready to ship from our warehouses so you can keep your machine up and running!
Is the reliability of cat forklifts noteworthy?
Indeed, the solutions for material handling provided by CAT forklifts are notable, with an emphasis on dependability, quality, and commitment to customer service.