The Nissan Sentra has been produced by Japanese manufacturer Nissan since 1982, and was originally classified as a subcompact car. However, after the 2000 model, it was re-categorized as a compact vehicle. Despite its generally reliable reputation, for many users some models are referred to as Nissan Sentra Years to Avoid.
To ensure that you don't fall victim to any of these poor models when purchasing a used Nissan Sentra, this article will provide an overview of those worst years so that you can make an informed decision on whether or not to buy one from the series. Doing your research beforehand is essential in avoiding disappointment and ensuring your purchase is worth every penny.
Nissan Sentra Years To Avoid List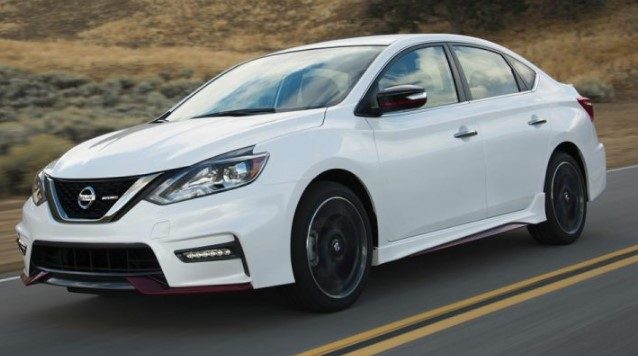 Nissan Sentra has had several years of unfavorable reviews due to frequent reported problems with the car. Customers have complained about a variety of issues, such as engine malfunctions, faulty electrical systems and other issues. The list is as follows:
2004 Nissan Sentra: Common issues with this model include engine problems, premature brake wear and paint fading.
2005 Nissan Sentra: The 2005 Sentra has experienced some issues with its engine and fuel system, as well as a malfunctioning air conditioning unit.
2008 Nissan Sentra: The 2008 Nissan Sentra has been known to have issues with its wheel and hub, as well as transmission problems.
2012 Nissan Sentra: This model is known to have frequent transmission and steering issues.
2013 Nissan Sentra: This model is known to have safety issues, transmission problems, and brake-related issues.
2014 Nissan Sentra: Users have reported transmission, engine, brake and safety issues.
The Nissan Sentra's Worst Years
The 2014 Nissan Sentra model is the worst of its kind, according to CarComplaints. This particular model has received over 500 complaints from customers complaining about major and minor issues with the engine and transmission. Due to these issues, it is not recommended that consumers purchase this specific model of the Sentra.
What are Nissan Sentra Problems by Year?
The model years in question have been complicated by a number of issues, and the details of each year's problems are available.
2004 Nissan Sentra Problems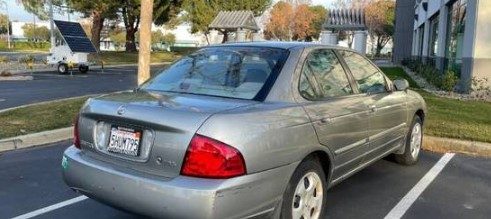 Nissan Sentra 2004 has been reported with several problems in its first year of production. The most commonly reported issue is related to the engine, specifically a blown head gasket and difficulty starting it. This may require multiple attempts to start and causes significant oil consumption. Other issues include premature brake wear, which can lead to dangerous situations when the brakes lock up or make clanking noises when applied. Additionally, there have been reports of poor body paint coverage as well as interior accessories failing quickly after purchase.
Given these numerous issues associated with this model of Nissan Sentra, prospective buyers should be wary about considering it for purchase due to its overall negative performance record since release. It is advisable that potential buyers explore other models from the same manufacturer instead in order to avoid any future disappointment or even danger associated with owning this particular version of Nissan Sentra 2004.
2005 Nissan Sentra Problems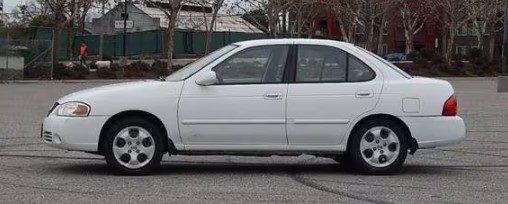 Drivers of the 2005 Nissan Sentra have reported a variety of engine problems, most notably a blown head gasket. Additionally, some drivers have reported that the "check engine light" can come on inexplicably and that the car's idle may be rough or stall at times. A new problem with this model has been identified as an issue with its fuel system, which could cause fuel pumps to fail or not work properly, requiring costly repairs from either a repair shop or dealership. Finally, many drivers report frequent issues with cooling systems and air conditioning in hot climates making this car less than ideal for those living in hotter regions.
2008 Nissan Sentra Problems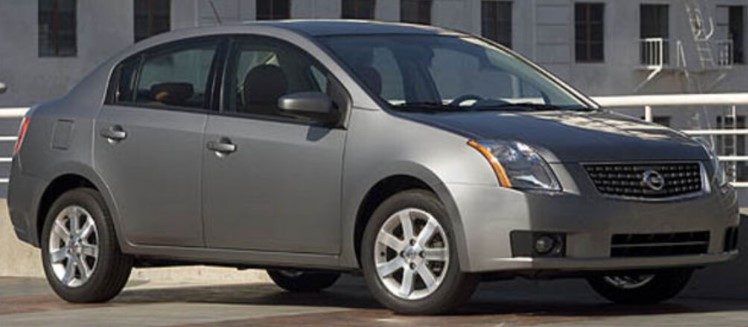 The 2008 Nissan Sentra has been plagued with a number of issues, rendering it one of the worst model years. Safety recalls and consumer complaints have highlighted numerous defects in the car's dependability, notably compromised safety features. Furthermore, engine problems were partially resolved by Nissan; however, wheel and hub problems still remain persistent among drivers. Low tire pressure as well as early rusting or failure of rims are also common technical faults associated with this vehicle. Additionally, transmission failures often accompanied by grumbling noises can be found in the 2008 Sentra; even interior accessories such as air conditioning systems have reported minor difficulties. All these factors lead to poor overall reliability for this car model year.
2012 Nissan Sentra Problems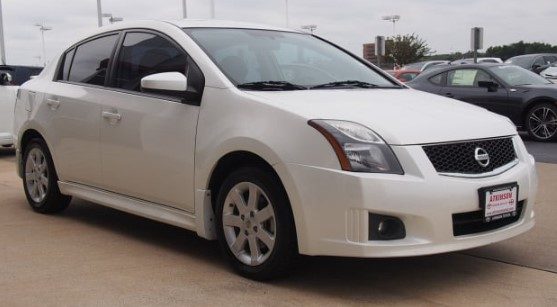 The 2012 Nissan Sentra has experienced several major issues with its transmission. Many customers have reported failures of their vehicles' transmissions, resulting in problems shifting between gears as well as poor handling and steering. In addition to these difficulties, drivers also encountered problems with the car's steering – such as it being pulled to one side or producing a clunking noise when turning. Complaints were further made about potential windshield and transmission issues. Due to these numerous problems, this particular model of Sentra is not worth purchasing; repairs and maintenance can prove costly for owners of this vehicle.
2013 Nissan Sentra Problems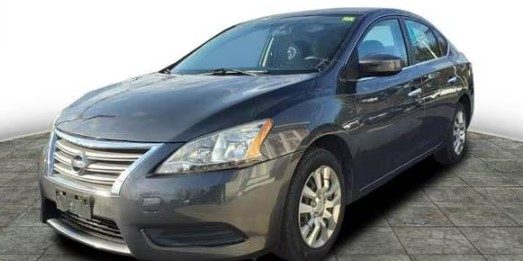 The Nissan Sentra 2013 model has experienced a significant amount of recalls due to safety concerns. This is quite alarming as the priority for any vehicle should be safety first. Additionally, this car also has encountered numerous transmission problems such as revving and jerking, failure to shift gears, and more. Furthermore, there have been reports about difficulties with braking systems that include noise coming from brakes and potential brake failure. Lastly, some users have reported engine issues which can lead to costly repairs. As a result of all these issues, it is wise to take caution when considering purchasing this model of the Nissan Sentra 2013.
2014 Nissan Sentra Problems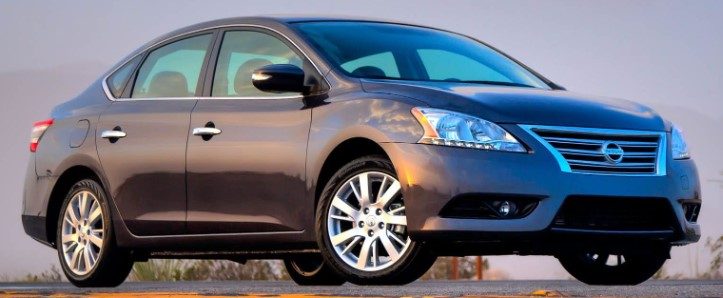 The Sentra 2014 model is highly regarded as one of the worst cars available on the market. Numerous drivers have reported a variety of issues such as poor transmission, lack of acceleration, vibration during slow stops and engine failure that is common among this model. Additionally, there have been 5 recalls by NHTSA due to safety concerns which include airbags not deploying in a timely manner or at all and seat belts having difficulty attaching or detaching properly. These issues are indicative of how unreliable this vehicle can be making it ill-advised for those in search of a dependable car.
Which Nissan Sentra Years are Available to Buy?
Considering a reliable Nissan Sentra for its attractive look? There are some excellent year models that may be worth exploring.
2020 Nissan Sentra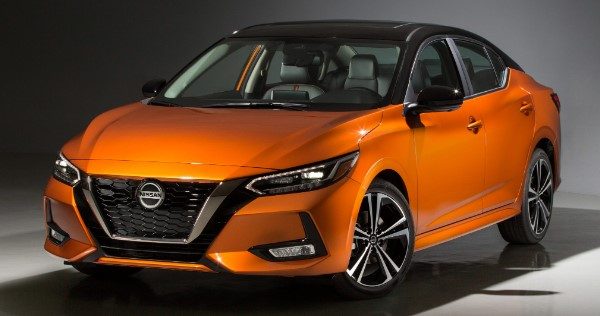 The 2020 Nissan Sentra has been garnering rave reviews with its redesigned style, incredible tech and improved safety systems. Drivers are drawn to this car's four-cylinder engine for its power and smooth performance on the road. It is also praised for its exceptional gas economy, excellent handling and increased cargo area capabilities that can handle larger loads when necessary. The dependability of this model has not gone unnoticed either; review sites have given it high scores in both reliability and safety ratings. With all these features, it's no wonder why so many people love the Nissan Sentra – it offers a lot at an affordable price point!
2021 Nissan Sentra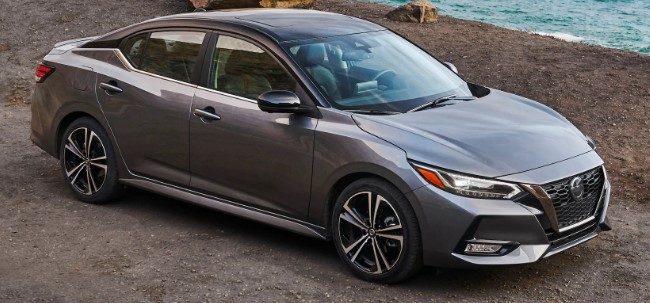 The Nissan Sentra 2021 is a great vehicle for anyone looking for a reliable and enjoyable ride. From the outside, it has been given an attractive makeover. Inside, however, the controls are simple and intuitive to use making it easy to get the most out of your drive.
On top of that, the well-tuned structure ensures smooth rides even over road imperfections. The four engines and CVT can deliver power efficiently to the rear axles providing drivers with a comfortable experience on any terrain or weather condition. All in all, if you're looking for an excellent car buy then look no further than the Nissan Sentra 2021!
The Nissan Sentra is an excellent and remarkable compact car, offering many advanced features within a reasonable budget. It provides numerous models of varying quality, allowing buyers to choose the one that best suits their needs and preferences. Provided one avoids the worst year of production for the Sentra, it can be a great companion for those looking to take road trips with ease and enjoyment.
We hope this article has helped you decide which years of the Nissan Sentra years to avoid and which ones would make a good purchase. It's important to do your own research before buying any car, but with our advice, you should be able to find the perfect model for you. When in doubt, take a test drive and get an expert opinion – it will save you time and money! Good luck on finding your next car!