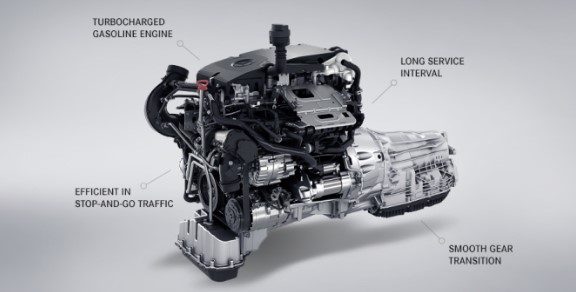 The 2021 Mercedes-Benz Sprinter 3500 is equipped with a range of towing capacities, ranging from 5,000 pounds up to an impressive 7,500 pounds. This makes it the perfect choice for those looking to tow larger loads and trailers. Before attempting any heavy duty hauling however, users are advised to take their time and ensure they are aware of the maximum weight ratings that their vehicle can safely handle. With this information in hand, consumers will be able to better assess how much their Mercedes-Benz Sprinter van towing capacity.
What is the Sprinter Van Towing Capacity?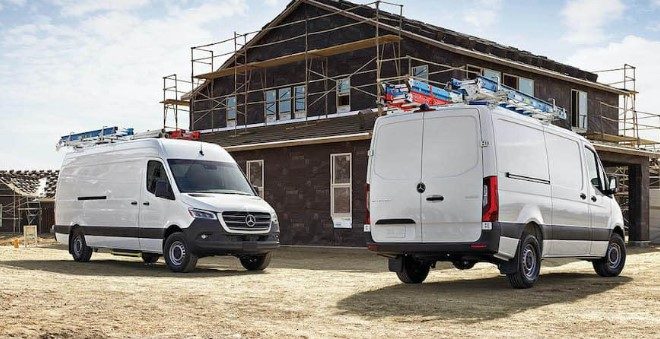 The Mercedes-Benz Sprinter 3500 has gained widespread acclaim and numerous awards, making it the ideal industrial work vehicle. Featuring a rear-wheel drive setup and equipped with the powerful 188 horsepower 3.0-liter V6 BlueTec turbodiesel engine alongside a seven-speed automatic transmission, this Sprinter Van 3500 offers two wheelbases and two roof heights as well as three body lengths for ultimate flexibility in any job.
Sprinter Cargo Van Towing Capacity
Cargo Van 3500 – Up to 5,000 pounds
Cargo Van 3500XD – Up to 7,500 pounds
Sprinter Crew Van Towing Capacity
Crew Van 3500 – Up to 5,000 pounds
Crew Van 3500XD – Up to 7,500 pounds
Cab Chassis Towing Capacity
Cab Chassis 3500 – Up to 7,500 pounds
Sprinter 3500 Payload Capacity
The Sprinter offers an ample cargo area that can hold a great deal of weight even without attaching a trailer. Depending on the choice of configuration and curb weight, payload capacities vary, but the maximum limits for each body style are as follows. This allows users to easily move large objects without having to attach an additional trailer.
Sprinter Cargo Van – Up to 6,823 pounds
Sprinter Crew Van – Up to 6,437 pounds
Sprinter Cab Chassis – Up to 7,484 pounds
Sprinter 3500 Engine capability
The Mercedes-Benz Sprinter Van is the ultimate vehicle for tackling tasks of all sizes. From transporting passengers to hauling up to 5,000 pounds, this van offers an impressive range of capabilities. With its Worker Cargo, Cargo, Crew, and Passenger models available, you can be sure that no job is too big or small for your Sprinter. And with features such as adjustable seating configurations and advanced safety technology like Blind Spot Assist and Crosswind Assist included as standard on select models – driving your Sprinter Van will always be a pleasant experience.
188-hp 3.0L turbo-diesel V6 engine
325 pounds of torque
5-speed automatic transmission
Rear-wheel drive
Cargo capacity of 553 cubic feet (Cargo Van with high roof and a longer wheelbase)
Sprinter 3500 Safety Features
Driving with a heavy load can be intimidating, but Sprinter Van drivers in Cook County can rest assured that their passengers are safe. Thanks to modern features such as advanced braking systems and enhanced visibility options, Sprinter Vans offer confidence when driving on highways or tight city streets. With safety being paramount when towing heavy equipment, the team at Sprinter Vans has done everything they can to ensure that your drive is safe and comfortable.
The Adaptive Electronic Stability Program (ESP(r)) helps Sprinter drivers maintain stability on the road by automatically braking individual wheels when it detects oversteer, understeer, or wheelspin.
Crosswind Assist enhances safety for Cook County drivers by providing extra stabilization against strong winds.
For even greater convenience and peace of mind, an optional Parking Pack is available that includes a 360-degree camera and Blind Spot Assist to help navigate through Chicago traffic more easily and safely.