For almost 60 years, Volvo has been a trusted automobile brand in the United States. The XC70 (previously known as the V70 XC) was one of its last designs to embody their tradition of safety and reliability. People were drawn to this model for its state-of-the-art front fascia, spacious interior, and useful hatchback trunk design. With an increased ride height for off-roading and more room than the V70, there are many reasons why people may choose an XC70 today – although they must purchase a used model since it was discontinued in 2016.
Fortunately, most current owners agree that Volvo's well-built construction continues with this vehicle; very few faults have been reported since 1999 when it first debuted on the market. In other words, we can help you find one of these reliable cars without worrying about purchasing a dud from certain old model years.
🚗Volvo XC70 Years To Avoid (List Of Years)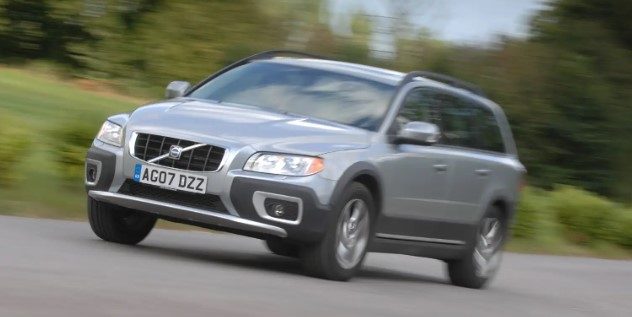 The Volvo XC70 is an 18-year-old vehicle with a strong reputation for dependability and reliability. However, CarComplaints.com has received 45 complaints over the course of its production cycle, most of them concerning issues related to the 2001, 2003 and 2004 model years.
In terms of pre-owned models, buyers should be aware that these three models have been associated with certain problems:
2001 Volvo XC70 – Gearbox issues
2003 Volvo XC70 – Gearbox issues
2004 Volvo XC70 – Engine problems
Although not all vehicles from these model years will experience any of these issues, they can be costly or even dangerous if left unresolved. Therefore, it is recommended to avoid purchasing a pre-owned Volvo XC70 from one of the aforementioned model years whenever possible.
🔧What Makes These Volvo XC70 Years Worth Avoiding?
1.Volvo XC70 2001 Year Problems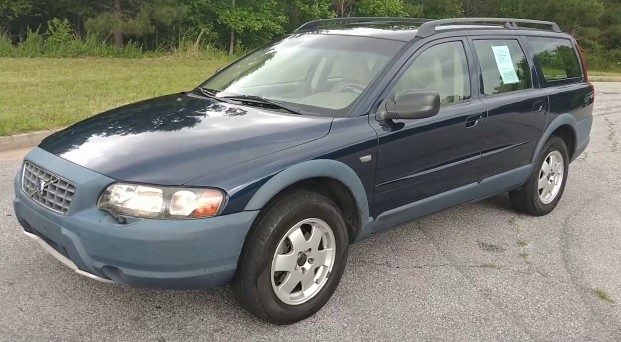 The Volvo XC70 is known for its reliable performance, but it is not without its faults. According to CarComplaints.com, the XC70's gearbox has the second- and third-worst faults among all model years, particularly affecting 2001 and 2003 versions. Many XC70 owners who have driven their vehicles for 149,000 miles or more have reported gearbox failure.
The transmission problem appears to be an expensive issue to resolve as it falls into the "Worst Category" with a greater number of complaints than other categories on CarComplaints.com Despite these reports of transmission issues, the overall number of complaints are still minimal in comparison.
2. Volvo XC70 2003 Year Problem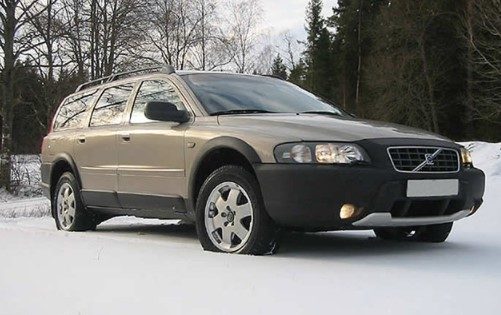 The gearbox of the XC70 is proving to be a major source of issue for both second and top-ranked faults. Many complaints from 2003 model year vehicles have been reported, but with an improved average mileage of 108,000 miles compared to earlier models. Unfortunately, these issues are expensive to repair and it appears that the 2003 model year has had disproportionately more problems than previous years. It is clear that this model's transmission problems need to be addressed before further damages occur as a result of repeated use or malfunctioning parts. Owners who experience any abnormal behaviors should seek professional help as soon as possible in order to minimize costly repairs.
3. Volvo XC70 2004 Year Problems
The Volvo XC70 from the year 2004 has had its share of mechanical issues. Reports have surfaced regarding problems with the transmission, an ABS Control Module failure, front control arm bushings wearing out, upper engine mount wear and premature damage to Sway Bar Links. Additionally, there have been reports of oil pouring from the engine's PVC housing and leaking from its oil pan onto the floor. All these factors contribute to why this model year is on so many "avoid" lists.
Fortunately for current owners or potential buyers of a 2004 Volvo XC70, most of these issues can be remedied through preventative maintenance or replacement parts as needed. Regular fluid changes and checking hoses for signs of wear are important steps in keeping these cars running smoothly for many miles to come.
✅Which Years Are Safe To Buy Used?
For those looking for a dependable car with excellent crash ratings and a broad rear, the Volvo XC70 is an ideal choice. It was never a top seller but has held up remarkably well over the years. While there are some reports of issues from 2001-2004 models, newer versions offer more reliable options.
When it comes to choosing which model year of the XC70 is safest and most reliable, 1999-2016 models have been known to be good options:
1999 Volvo XC70 – The oldest yet still dependable option in this series.
2000 Volvo XC70 – Another great classic that's been around since the beginning of this line.
2002 Volvo XC 70 – A popular pick among drivers who want an older version without sacrificing reliability or safety features.
2005 – 2016 Volvo XC 70 – All these later model years provide superior performance and long lasting durability with fewer problems than earlier versions had reported.
It's important to remember that no matter what year you choose, it's always wise to invest in regular maintenance on any used vehicle purchased so as to ensure its longevity and optimal performance over time.
Final Thoughts
Volvo has been a highly trusted and reliable automobile business in America for more than sixty years. When considering investing in one, it is essential to do thorough research on various model years of the car. To help with this process, all necessary information regarding which model year to invest in or avoid can be found here. With such an extensive history and reputation, Volvo will continue to provide consumers with the highest quality vehicles available on today's market.