Chevrolet is committed to producing its popular mid-size automobile, the Malibu. With a steady supply of replacement parts, owners can be assured that their Chevy Malibus will continue operating for years. However, certain model years do not have optimal performance and reliability. The 2002 and 2010 Chevy Malibur models have suffered engine and gearbox failure, starting troubles, pass lock problems, and other reliability issues.
To ensure your best bang for your buck when it comes time to purchase or replace a Chevrolet Malibu car, consulting with an experienced specialist is strongly recommended. Doing so will help you make informed decisions regarding which model year would serve you best in terms of both economic efficiency and safety concerns while allowing maximum enjoyment during every drive.
⚡️Another article: Chevy Battery Warning Light
Chevy Malibu Years To Avoid (With Reasons)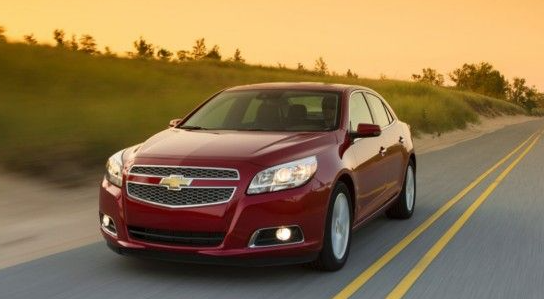 Chevrolet Malibu faults most commonly reported include transmission failure, engine and fuel complaints, electrical glitches, broken front coils, and lighting troubles.
2002 Chevy Malibu Problems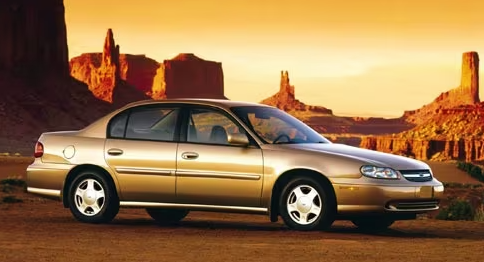 The 2002 Chevrolet Malibu owners have reported various engine issues, with coolant leaks and faulty intake manifold gaskets being the most common complaints. In addition, it has been found that a failure of the pass lock sensor in the ignition lock cylinder may result in an anti-theft system malfunction, which prevents the vehicle's starting.
Additionally, there have been cases where a failure of the automatic gearbox shifter causes the key to become stuck in the ignition lock cylinder. Finally, due to a defective blower motor resistor block, some owners might experience difficulties with their HVAC blower motor functioning at one or more speeds.
2003 Chevy Malibu Problems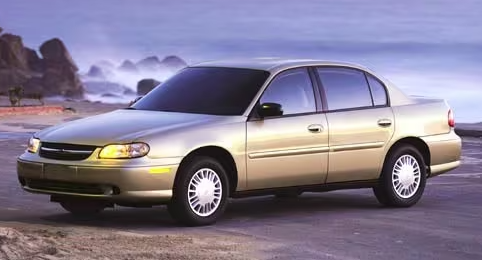 The car's electrical system proved to be the most prevalent malfunction, accounting for 282 instances. Following closely behind with 83 issues was the vehicle's engine and cooling system. Failure to recognize the key chip or start the car resulted from not having it in the run position, diminishing airbags' ability to deploy in a collision. Other common failures included issues related to low fluid levels or leaks, torque converter problems, and clutch malfunctions.
2004 Chevy Malibu Problems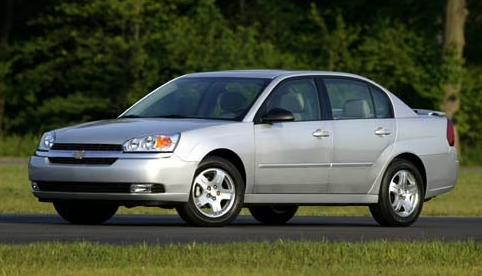 The Check Engine Light may be illuminated or begin flashing if the ignition module or ignition coil fails, resulting in the engine's misfiring. Some common complaints include noisy brakes, steering system noises, wind noise, vibrating brakes, and remote keyless entry systems. Addressing these issues immediately is important to maintain a safe driving environment.
2006 Chevy Malibu Problems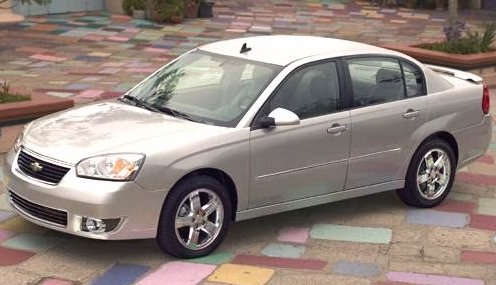 The 2006 Malibu, with its steering issue, proved to be short-lived for many owners as it barely reached 150,000 kilometers. The suspension was a complete disaster, and after spending over $1,000 on repairs, the same noises persisted shortly afterward – indicating that the repair had not been successful.
2007 Chevy Malibu Problems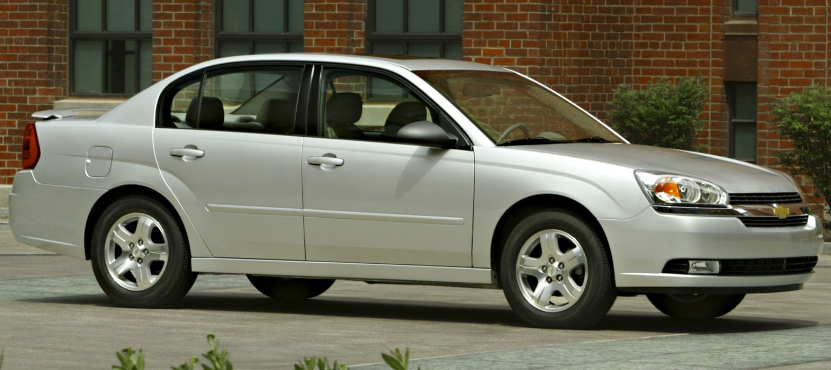 When the pass lock sensor in the ignition lock cylinder fails, it can cause an anti-theft system failure and result in a no-start scenario. If the automatic transmission shifter fails, the ignition key can get jammed inside the ignition lock cylinder. Furthermore, when components such as the ignition module or coil fail, this can lead to engine misfires. Finally, power steering not operating correctly is also a potential issue of concern.
2008 Chevy Malibu Problems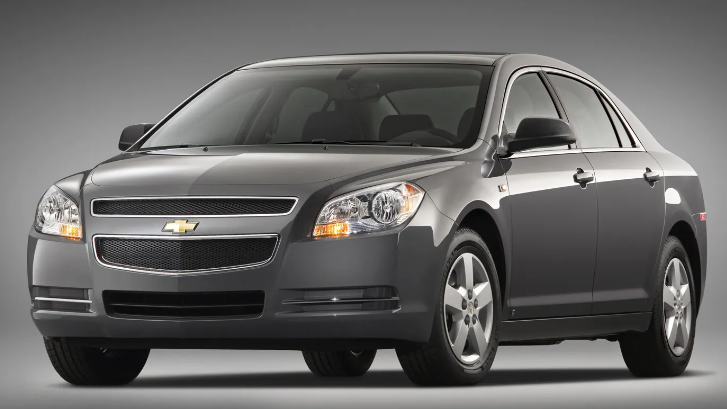 The most frequently reported issue among the 426 complaints was that of steering. The second most frequent complaint, with 221 occurrences, regarded the vehicle's electrical system.
2009 Chevy Malibu Problems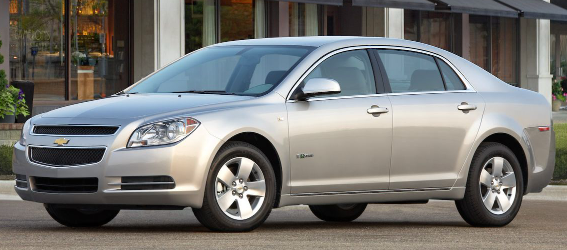 The 2009 Chevrolet Malibu has been known to experience failure of the ignition module or coil, leading to engine misfiring. This is the second most commonly reported issue for this model, accounting for 327 issues out of 683 total, according to carproblems.com. This indicates it should be taken seriously by owners and addressed promptly.
2010 Chevy Malibu Problems

The 2010 Chevy Malibu has been known to experience issues with its transmission, often failing without warning at around 90,000 miles. There are no warning signs of a potential malfunction or indication that the fluid levels need replenishment. It is possible this could be due to a fractured wave plate that may cause further damage if left untreated for an extended time.
Many drivers have reported feeling as though they were rear-ended when their car jerked forward, and some have even discovered large pieces of metal in the gearbox pan after bringing it in for service at lower mileage than expected.
2011 Chevy Malibu Problems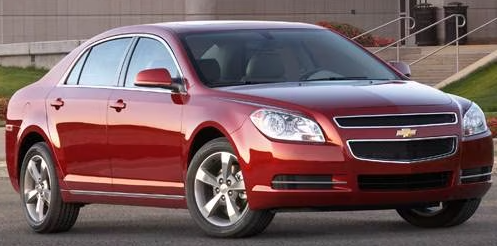 This model sometimes appears to have an issue with its electrical system, as the gauge lights take a while to turn on. Further inspection reveals that it is likely due to a prematurely failing joint bearing, which can cause the u-joint to separate, resulting in full loss of steering control and putting the driver at risk of an accident.
Additionally, the electric power steering system may require the replacement of certain components, such as the steering column. Lastly, there may be times when you won't be able to start your vehicle because of a failed pass lock sensor.
2013 Chevy Malibu Problems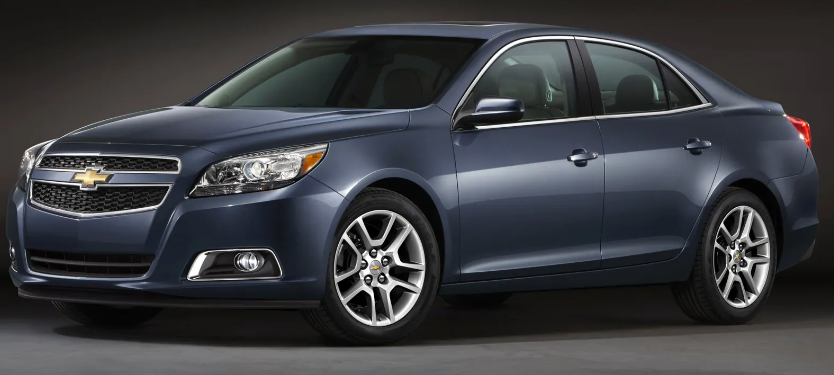 The National Highway Traffic Safety Administration has received 801 events reported for the 2013 Chevrolet Malibu, with 364 reports concerning electrical system issues. These issues are causing drivers to experience difficulties, such as their headlights not turning on or cars failing to start or switch off when shifting into or out of reverse. This issue is particularly concerning and accounts for over half of the reported events.
2016 Chevy Malibu Problems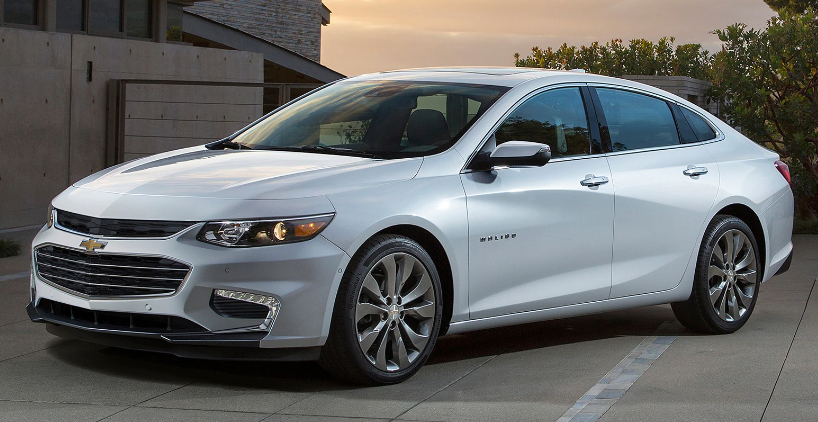 Many were surprised when they heard that auto and stop had stopped working, yet their car cut off completely every time they stopped. Upon further inspection, it became evident that the cause of this issue was transmission failure and loss of full power, with several caution lights being illuminated – indicating a slight problem.
What Are The Worst Years Of Chevy Malibu?
The 2002 Chevrolet Malibu has had its share of issues, with the most commonly reported being problems with door locks, starting, and the anti-theft light being illuminated. In addition to these concerns, many customers have experienced higher repair costs or more faults at lower mileage for this particular model year.
Most Common Problems Of Chevy Malibu
Engine Power Is Reduced:
The previous Chevy Malibu model from 2013 to 2015 experienced engine power issues, including wheel bearing failure, engine stalling, and power steering loss. Investigation revealed that the source of this issue was a broken accelerator pedal position sensor in the Malibu, which limited the engine's output.
Electrical Glitches:
Owners of the 2015 Chevrolet Malibu have reported 279 issues and flaws. One particular issue involves an electrical fuse replacement for a GM Chevrolet Malibu 2004-2015, which has caused dashboard lights to turn on and off while driving and a significant decrease in engine power. This drop in power often puts the driver at risk by reducing the car's ability to respond to sudden road changes.
Delayed Acceleration Problems:
Sluggish acceleration indicates a larger issue with the Malibu that needs to be attended to immediately before further damage can occur. It may require replacing certain components, such as the throttle body, MAF sensor, and map sensor, to restore full performance.
⚡️Another article: P1153 Chevy Code – HO2S Insufficient Switching Bank 2 Sensor 1
Failed Passlock Sensor:
This issue was addressed by the user, who reported his 2005 Chevy Classic not starting despite spinning. The Security Light did not blink, and further investigation revealed a failed passlock sensor in the ignition lock cylinder. As a result of this malfunction, the anti-theft system also stopped working, which caused no start of the vehicle. It was determined that resetting the padlock could be done by leaving the key in place, but this did not resolve the problem.
Transmission Failure:
The 2010 and 2011 Chevy Malibu models have been the most highly affected by transmission issues, with reports of failure occurring even at low mileage. This has resulted in costly repairs for those affected, usually totaling more than $3000. The NHTSA has received 1,251 complaints about powertrain problems associated with these two years alone, 126 related to the same transmission issue.
Steering Problem:
The electric power steering system of the Chevrolet Malibu has caused some issues, as reported by multiple sources. The vibration and continual pulling of the steering column when it is working correctly can cause customers to become unhappy with its performance. This issue is not limited to a single model year but affects 2006, 2008, and 2009 models. In many cases, replacement of the entire steering column may be necessary to rectify these faults.
Power Door Lock Problems:
The 2009 Chevy Malibu had several reported issues. Many customers claimed the door locks were malfunctioning, either randomly or unlocking. Headlight problems, oil leaking, and fuel system problems were also common. The issue worsened in summer temperatures, making it even more aggravating for customers.
Which Chevy Malibu Years Are Safe To Buy Used?
2015 Chevy Malibu
2017 Chevy Malibu
2018 Chevy Malibu
2019 Chevy Malibu
2020 Chevy Malibu
2021 Chevy Malibu
The 2015 Chevrolet Malibu has earned praise from many customers who have found it one of the best yet. Its robust design and agile performance make it a great choice for an economical vehicle with excellent fuel efficiency. The interior space is plentiful without being overly spacious, making this vehicle a good fit for families and commuters.
The 2017 model further improves upon the powertrain of previous years, offering enhanced highway gas mileage and crisp handling capabilities that give drivers an enjoyable driving experience. Customers also noted the attractive visual appeal of all models' exterior and interior designs since 2015 and its reliable performance over long distances. With these features in mind, the 2021 Malibu will meet expectations set by prior iterations while offering improved comfort and convenience throughout its range of models.
💥See also: P1e00 Chevy Volt | Hybrid Powertrain Control Module 2 Requested MIL Illumination
Last Words
Reading up on the greatest and worst years for Chevy Malibu can help one make an informed decision. With that knowledge, they can easily determine if the model is right for them. In any case, it should be noted that even though some versions of this car are known to have their share of issues, many consider it to be a dependable, family-friendly midsize vehicle choice.