If you drive an Isuzu NPR, you may have encountered the dreaded exhaust system warning light. As one of the many dashboard lights that drivers need to be aware of when troubleshooting their vehicle, it is important to understand exactly what this particular warning light means and how to address it. In this blog post, we will explore what the Isuzu NPR exhaust system warning light signifies, as well as some tips for addressing it quickly and effectively. Let's get started!
What is the Isuzu NPR Exhaust System?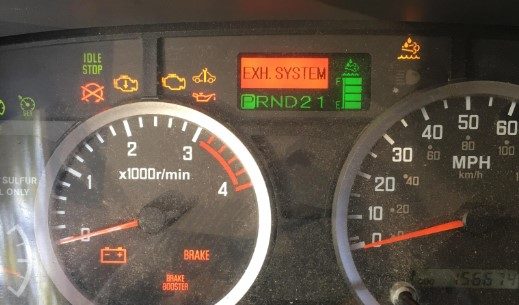 The Isuzu NPR Exhaust System is a system that is designed to remove exhaust fumes from the engine of your vehicle. The system consists of an exhaust manifold, a catalytic converter, and a muffler. The exhaust manifold collects the exhaust gases from the engine and directs them into the catalytic converter. The converter then breaks down the pollutants in the exhaust gases and reduces their harmfulness. The muffler quiets the noise of the engine by dissipating the energy of the exhaust gases.
What does the Isuzu NPR Exhaust System Warning Light mean?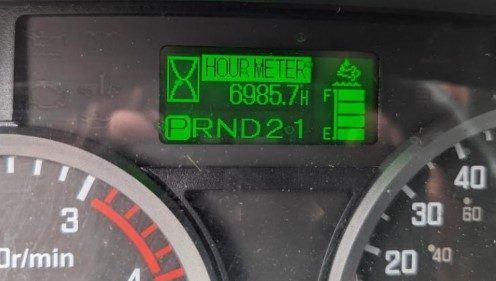 If the Isuzu NPR exhaust system warning light comes on, it means that there is a problem with the truck's exhaust system. The most likely cause is that the exhaust system is not venting properly. This can be caused by a number of things, including a clogged filter, an obstructed vent, or a damaged exhaust system. If the warning light comes on, you should take your truck to a mechanic to have it checked out.
What are the common causes of the Isuzu NPR Exhaust System Warning Light?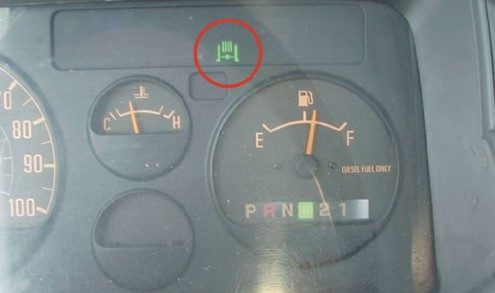 The Isuzu NPR Exhaust System Warning Light is an important indicator of the condition of your vehicle's exhaust system. It will illuminate if there is a problem with the emissions or other components related to the exhaust system. Common causes for this warning light include:
Faulty Oxygen Sensor: The oxygen sensor monitors the amount of oxygen in your exhaust gases and sends a signal to your engine control unit when there are fluctuations in levels that indicate an issue with fuel efficiency, air-fuel mixture, or catalytic converter performance. A faulty sensor can cause incorrect readings leading to increased pollutant levels and triggering the Isuzu NPR Exhaust System Warning Light.
Clogged Catalytic Converter: Your catalytic converter helps reduce exhaust pollutants by breaking down certain toxins before they are released into the atmosphere. Over time, dirt and debris can become lodged inside it causing blockages which lead to increased pressure within your system resulting in an illuminated dashboard warning light on some models including Isuzu NPR vehicles.
Damaged Muffler or Exhaust Pipes: Corrosion from saltwater or road grime can eventually cause significant damage to both mufflers and pipes reducing their effectiveness at keeping noise pollution low while also reducing emission standards compliance due to decreased flow rate through these parts of the system . This lack of efficiency could easily trigger a warning light on many vehicles including those made by Isuzu such as their line up of popular NPR trucks..
Malfunctioning EGR Valve: The EGR valve regulates how much recycled exhaust gas gets fed back into the combustion chamber resulting in better fuel consumption rates as well as reduced emissions production overall; however, excessive wear over time may cause malfunctions which would be indicated by an illuminated dash board warning sign such as found on many models produced by Isuzu like their NPR lineup..
Leaking Gasket Seals & Hoses: Over time rubber hoses used for connecting various parts together may dry out leading them cracking or developing holes where gasses escape prematurely before reaching proper destinations within your car's exhaust systems thus indicating problems via dashboard warnings like those seen on some Isuzu . Additionally damaged gaskets between interconnected pieces may allow harmful fumes escape unchecked too often times illuminating associated dashboard lights such as found on those manufactured by Japanese automaker company known best for producing award winning diesel engines – namely theirs!
How to fix the Isuzu NPR Exhaust System Warning Light?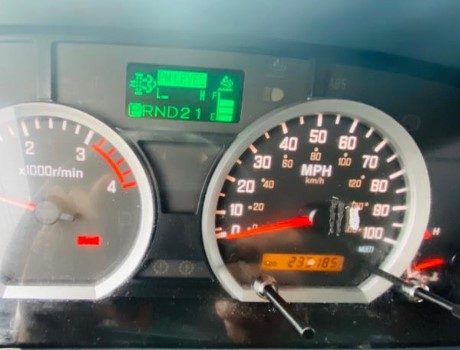 If your Isuzu NPR is displaying an exhaust system warning light, it's important to take immediate action to fix the problem. Exhaust system warning lights typically indicate a problem with the catalytic converter, which is a vital component of the exhaust system.
There are a few different ways to fix an exhaust system warning light:
Check the catalytic converter for damage and replace it if necessary.
Clean or replace the oxygen sensor.
Check for leaks in the exhaust system and repair them as necessary.
Inspect the engine for other potential problems that could be causing the exhaust system warning light to come on.
Isuzu NPR exhaust system warning light should not be ignored. If the light is on, it could indicate a problem with your vehicle's emission control system that needs to be addressed immediately. Even if you are unsure of what exactly is causing the warning light to come on, it's important to get diagnostics done as soon as possible in order to avoid further damage or costly repairs down the line. Stay safe and don't ignore any warning lights!