The P003A OBD-II fault code is a sign that the engine's Electronic Computer Module (ECM) has identified an issue with the turbocharger or supercharger systems, specifically values outside of what is allowed for the engine's boost. A qualified mechanic should be consulted to determine the cause of activation in each individual case. The PCM regulates its vane position through an actuator solenoid and conducts a "learn operation" to adjust and identify any defects in the VGT system. If control over boost is lost, it may enter a "limp" mode as a measure to protect against harm caused by over-boost circumstances.
See also: dodge durango warning lights
What Does P003A Code Mean On Dodge Cummins?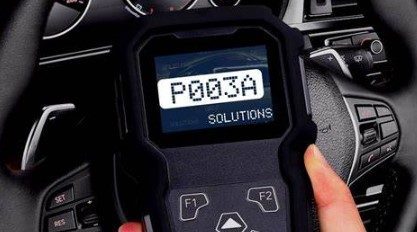 When the P003A code is triggered, it indicates that the engine's ECM has detected a misalignment in boost control A inside the turbocharging or supercharging system. This misalignment can cause an inappropriate range of motion which could lead to other components, such as push rods or rockers, being damaged. The powertrain control module (PCM) detects if the desired and actual turbo vane locations during the learn procedure do not match and sets off this code as it assumes either calibration has been lost or some other issue has arisen.
Turbochargers, superchargers, and other forced induction systems are used to increase air flow into combustion chambers for increased performance without damaging engines. To keep up with these changing demands and avoid damage, intake boost pressure must be regulated to ensure safety when running at high speeds. Whenever any issues occur with these items that may disrupt this process, codes like P003A are set by PCMs in order to alert operators so they can take steps towards rectifying them immediately.
See also: dodge dart dash lights
Symptoms Of Getting The P003A Code On A Dodge Cummins?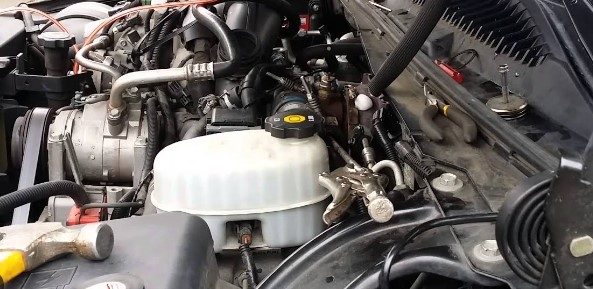 The vehicle may experience various symptoms in addition to the P003A code that causes the Check Engine Light to illuminate. Common indications of this problem include reduced fuel efficiency, a stopping and resuming sound when the engine is idling, as well as an illuminated check engine light. The engine may also switch into "limp home" mode due to low or unpredictable power levels and overall drivability issues. Furthermore, throttle responsiveness could be adversely impacted, making it more difficult for drivers while driving uphill. These are all potential signs of a mechanical issue with the vehicle and should be addressed by a professional immediately.
See also: dodge avenger warning lights
The Causing Factors Of The Error Code P003A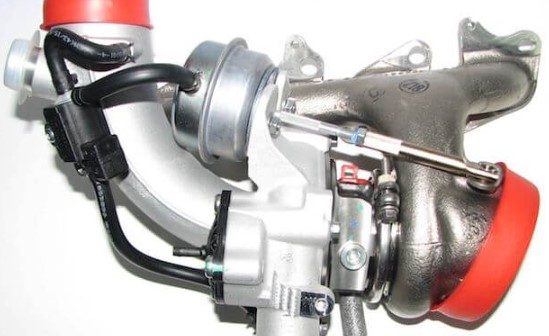 Reduced fuel efficiency is one of the common symptoms that appear when P003A code appears and causes Check Engine Light to illuminate.
When engine is idling, an unusual stopping and resuming sound may be heard which indicates a problem with the car's system related to this code appearing.
The check engine light will naturally become illuminated while experiencing this issue as well, serving as a reminder that something needs repair or maintenance in order for it to be fixed.
In some cases, the engine will switch over into "limp home" mode which limits its performance drastically until it can reach a safe area where repairs can take place safely without risk of damage on roads or highways due to reduced power levels caused by this issue.
Low, irregular, and unpredictable power levels are also possible effects from having issues concerning P003A code along with overall drivability problems such as sporadic symptoms occurring randomly throughout driving experience or even difficulty driving uphill at times due poor throttle responsiveness being another symptom associated with this code appearing inside vehicle diagnostic systems .
See also: 2005 dodge dakota dash lights meaning
How Serious Is Code P003A On Dodge Cummins?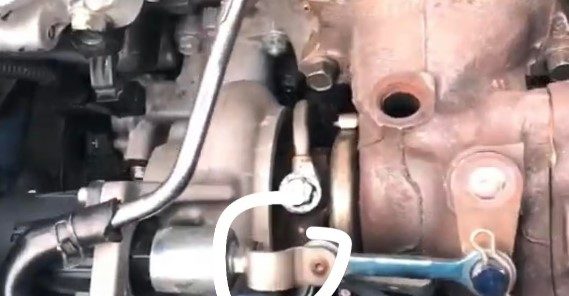 When a vehicle displays the P003A code, it is still possible to operate it; however, this increased flexion of the vane inside the turbo- or supercharger may eventually lead to damage of other components such as push rods and rockers. Therefore, continued operation with this code activated is not advised. To prevent further damage that could result in costly repairs, expert help should be sought out for detection and correction of the issue at hand.
See also: p219a dodge
How To Solve P003A Error Code On Dodge Cummins?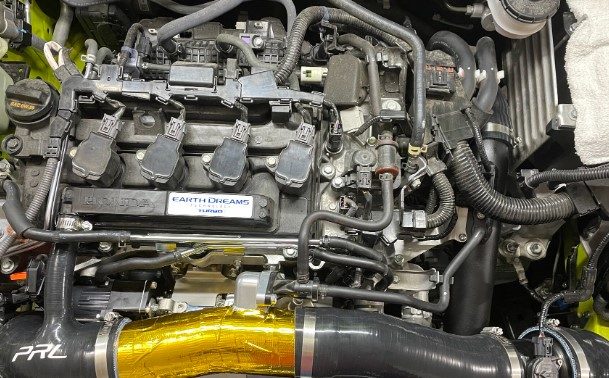 Step 1: Verify the presence of the P003A OBD-II problem code by attaching a sophisticated device to the vehicle and checking for the code.
Step 2: Visually locate the boost control solenoid, which is usually fastened directly to the charger but may not be in all cases.
Step 3: Check whether it's mechanically sound by manually moving its lever from the solenoid to the charger housing (if possible).
Step 4: Try to locate its "sweet" position if applicable.
Step 5: If connected properly, check for evidence of water incursion like corrosion, wetness or damage that will require assembly replacement or module replacement if feasible.
Step 6: Monitor harnesses that lead to enhanced control solenoid as they can be subjected to dangerously high levels of heat.
General article: Dodge dashboard warning lights
How Much Does It Cost To Solve The Error Code P003A?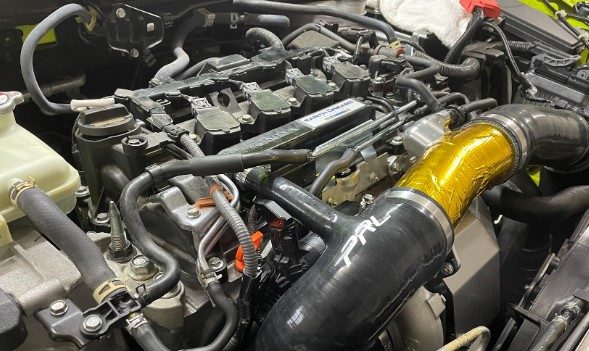 The cost of turbocharger repairs can vary significantly, ranging from $100 to $2000. If a full replacement is necessary, it will likely be closer to the higher end of the spectrum at around $2000. On the other hand, an issue with either the vane or connection should only cost between $100 and $200. Customers should be aware that if their problem is related to a connection issue, they may need to pay up to $150 for repair costs.
Common Mistakes While Solving The P003A Code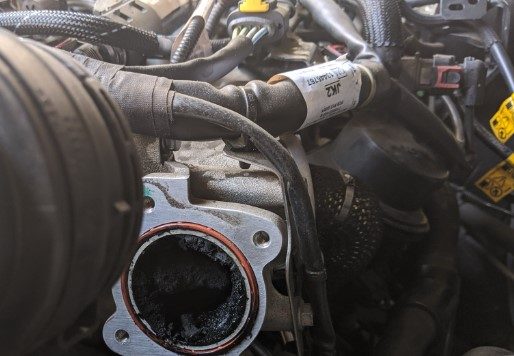 Failing to Inspect the Turbocharger or Supercharger Visual Repair Work: Technicians often neglect to inspect any visual repair work done on the turbocharger or supercharger, despite it being a common cause of P003A OBD-II error codes.
Not Verifying the P003A OBD Error Code: Without verifying that the specific code causing an issue is indeed P003A, technicians may waste time and effort trying to fix unrelated issues.
Not Removing the P003A Error Code After Performing Fixes: Even after successful repairs are made, many technicians forget to clear out this particular error code from the vehicle's system before considering their job complete. If left unresolved, this can prevent further diagnostics and lead to additional problems down the line for both customer and technician alike
Additional Comments To Consider Regarding The P003A Code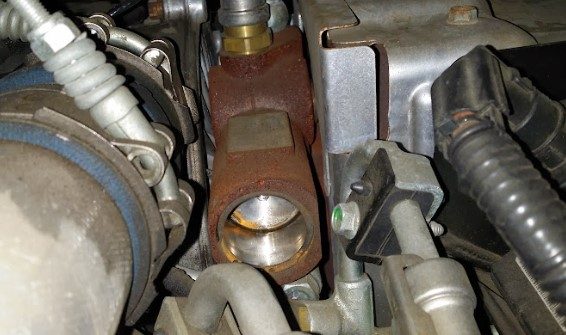 When an OBD-II fault code, including the P003A code, registers with the ECM, it can take several hours to establish the reason for the issue and decide what repairs are required. A professional should use a specialized scan instrument and undertake other tests to make sure that they have identified all potential causes of the problem before deciding on a course of action. Once any parts or repairs have been completed, it is important for them to trial drive the vehicle and run one final scan in order to ensure that any issues have been successfully resolved.
A P003A code has a moderate to high severity, as an issue with your vehicle's forced induction system might result in substantial damage to the internal engine components. It is therefore to your greatest advantage that you have your car inspected by a professional after receiving this error number.
Our chat today provided all of the necessary information regarding the P003A code for Dodge Cummins vehicles. Be sure to take heed of the advice given and try to solve it quickly if possible. If needed, please do not hesitate in seeking additional professional help or assistance.