The Jeep Commander has been a part of the company's lineup since its introduction in 2005. With its rugged design and off-road capability, it is considered to be a genuine Jeep that shares much of its heritage with the Grand Cherokee. It provides drivers with excellent performance, comfort, and affordability. This Jeep offers just that for those looking for a capable SUV on or off the road. Before investing in one, it may be wise to read up on which Jeep Commander Years To Avoid when purchasing either new or used versions of this vehicle.
📢Read also: Hardwire Jeep Jk Dash Cam
Jeep Commander Years To Avoid (List Of Years)
In the 2006 model year, Jeep released its first Commander SUV. This vehicle was to be an addition to their product line and included features that no other Jeep had before offered. Unfortunately, after only one generation of five model years from 2006-2010, this was the end for the Commander brand.
The 2006 Jeep Commander has been met with mixed reviews due to a number of issues, such as costly repairs and average miles when problems arise. The most common complaint is regarding the door handle being damaged on some models, which can lead to further complications down the line. Despite this, it still proved popular amongst customers who were looking for something different in their offroading experience at an affordable price point.
Worst Years of Jeep Commander:
2006 Jeep Commander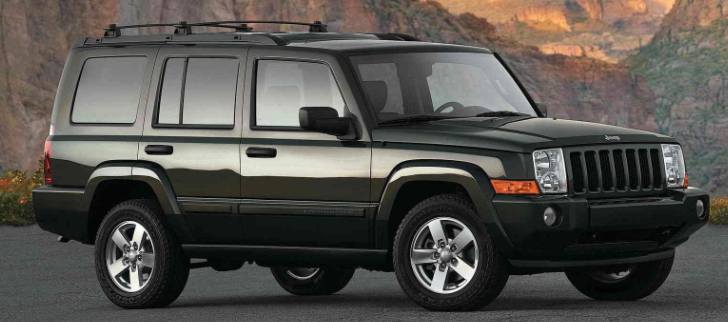 This model has been a source of frustration due to its many issues, including interior accessories malfunctioning, engine failure, electrical problems, windscreen and seat belt and light malfunctions, body paint deterioration, air conditioning and heating system faults, and transmission and suspension issues. These problems have all been detrimental to the overall reliability of this model.
2007 Jeep Commander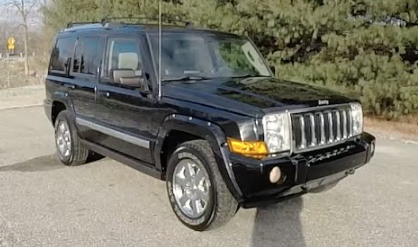 This vehicle has experienced engine failures, electrical issues, air conditioning, heating problems, and windshield issues.
2008 Jeep Commander
The vehicle is facing a range of complications, including engine trouble, electrical problems, body paint issues, braking troubles, interior accessory issues, A/C and heating problems, and windshield issues.
2009 Jeep Commander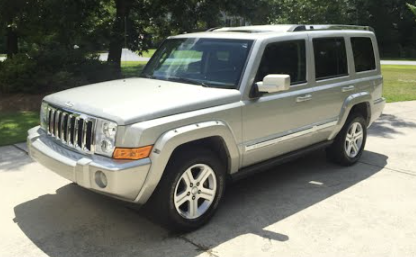 This vehicle has experienced engine trouble, a/c problems, heater issues, and windshield difficulties.
🎯Suggested article: Jeep Dtc B2204-00
What Makes These Jeep Commander Years Worth Avoiding?
Data suggests that the Jeep Commander models from specific years may not be ideal for those who are looking for a reliable SUV. This is why it was advised to avoid them, as they could present several problems. However, due to the sheer amount of information available on this topic, having a comprehensive understanding of all issues can be difficult. Therefore, an overview will be provided in order to provide clarity and insight into the most common difficulties with these vehicles.
1. Engine Problem
The 2006 Jeep Commander has caused a lot of distress for many owners. Reports state that the vehicle will stop at various speeds and lose all power, with flashing lights that make restarting impossible. This happened several times a day and could not be fixed by any amount of money spent on maintenance.
In addition to this problem, customers have also reported loud noises coming from the engine before it overheats, as well as smoke rising up from beneath the hood due to an empty coolant tank. Even after replacing the cap, it appears there was still an issue with the leaking coolant. Furthermore, malfunctioning thermostats have been cited as another potential cause for these issues in particular models.
2. Broken Handle Problems
The 2006 Jeep Commander has a number of commonly reported faults, one of which is broken door handles. Many owners have commented that the quality of the plastic used in these parts could negatively impact their vehicles' lifespan, with over 2000 complaints registered on carcomplaints.com regarding this issue.
⚡️Other article: Jeep Grand Cherokee Dashboard Symbols
3. Electrical System Problems
When considering the purchase of a 2008 Jeep Commander, it is essential to ensure that any electrical issues have been resolved. Reports from previous owners suggest that problems with radios, backup sensors, and dash gauges could cause further issues. It has also been reported that some vehicles experience random shutdowns, brake activations, alarms triggering on their own, malfunctioning lights and buttons, and sunroof drains failing.
4. Transmission Problem
When it comes to Jeep Commanders from 2006 and 2007, delayed transmission engagement can be seen due to a malfunctioning internal cooler return filter. This issue can adversely affect the performance of these vehicles, so it is essential for owners to ensure that their transmission remains in good working order.
5. A/C Problems
Users have reported that the Jeep Commander does not always keep you cool. The climate controls and blower motor are the only components shared by both the air conditioning system and heater.
Which Jeep Commander Years Are Safe To Buy?
The 2010 Jeep Commander is the last model year of this vehicle, and it has been highly regarded as one of the most incredible models on the market. It comes with a 5.7-liter Hemi V-8 that produces 357 horsepower and 389 pound-feet of torque and is mated to a five-speed automatic transmission. Additionally, this model includes standard features such as four-wheel anti-lock brakes (ABS), an airbag occupancy sensor, driveline traction control, rollover prevention, a power liftgate, third-row seating, and fog lamps – all at an affordable price point. This makes the Jeep Commander an ideal choice for those looking for a rugged yet practical vehicle before its retirement later in the year.
🎯Suggested article: P06de Jeep Wrangler
Summarize
The Jeep Commander is reliable, but its age and mileage may create difficulties for drivers. Over the years, the model has been known to experience serious engine problems, which have caused potential buyers to question its long-term reliability. Despite this fact, the 2010 version of the vehicle remains an excellent choice due to its robust design, solid off-roading capabilities, and various features that make it stand out from other cars in its class.