The Mini Cooper model fascinates drivers with its compact size, stylish look, and fast performance. Despite this popularity, some have warned against purchasing specific vehicle models for years due to power steering problems, water pump leaks, and transmission faults. For those looking into buying a Mini Cooper, it is essential to understand which years should be avoided to make an informed decision and learn which model years are risk-free.
⚡️Another article: Mini Cooper Triangle Warning Light Symbols
Mini Cooper Years To Avoid (List Of Years)
Making a well-informed decision is vital to ensuring that one does not encounter long-term issues with their purchase. Taking the time and investing in research will save money by avoiding purchasing a junk car. With this advice, individuals do not have to worry about wasting resources on an unreliable vehicle.
The following list of Mini Cooper years should be avoided:
2011 Mini Cooper
2012 Mini Cooper
2013 Mini Cooper
Consumer Reports conducted surveys which revealed that throughout its lifetime, many of these vehicles had experienced problems leading to lower predicted dependability rankings for 2006 through 2012 models. Earlier models also presented issues, so taking precautionary measures when considering them would be wise.
What Makes These Mini Cooper Years Worth Avoiding?
Research is key to ensuring the purchase of a reliable and cost-effective car. With ample research, it is possible to avoid buying a faulty vehicle that could lead to costly repairs and maintenance. The Mini Cooper is one automobile that has historically had higher repair and maintenance costs than cars of similar age and technology. To save money when shopping for this type of vehicle, familiarizing oneself with the years in which issues have arisen can be beneficial in avoiding potentially problematic purchases.
📢Read also: Mini Cooper Warning Lights Symbols
1. Mini Cooper 2011 Year Problems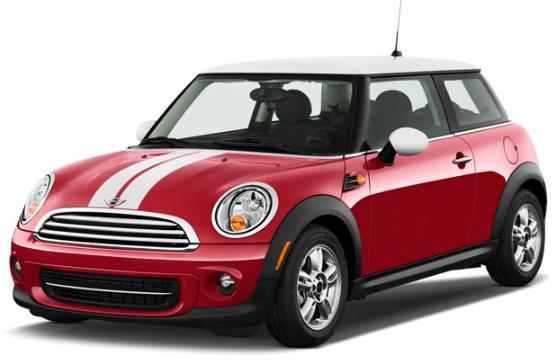 The 2011 Mini Cooper has been known to have several issues, including oil leaks in the electrical system. This can be caused by fractured rubber gaskets on the valve cover that allow oil to seep into the cylinder head and cause catastrophic engine damage. Additionally, a non-functional heater may be caused by a damaged blower motor, thermostat malfunction, or faulty blower motor resistor. These are common problems for this vehicle but can easily be fixed with professional help.
2. Mini Cooper 2012 Year Problems
The 2012 Mini Cooper has several issues that potential buyers should know. These issues include:
Thermostat failures
Difficulties with the engine and gearbox
Transmission problems.
These issues can cause significant damage to the car, so it is best to avoid buying this model year unless necessary.
3. Mini Cooper 2013 Year Problems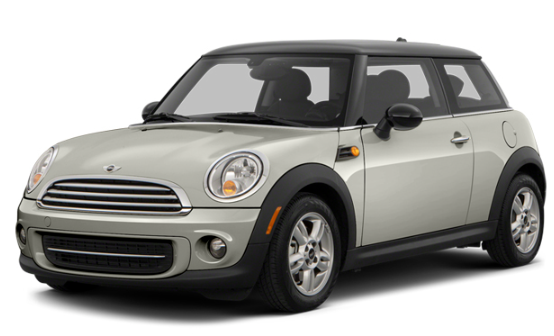 2013 Mini Coopers have had several reported and complained about problems. Among the most common are:
Shifter Leaks from the Cup Holder, which can lead to electric fuse shorts that control transmission shifts and other functions;
Inability to Shift due oftentimes to excessive wear and tear or heavy use, resulting in significant repair costs; and
Poor Radio Reception, with some reporting not getting a good signal. These issues combine to make 2013 an undesirable year for Mini Cooper owners. Additionally, there has been speculation that Mini Coopers manufactured between 2011-2013 have higher safety risks, including fire and engine failure issues, particularly with the Countryman model.
Which Years Are Safe To Buy Used?
The Mini Cooper is an iconic car that has been around for years. It has a solid reputation, though with some minor flaws. To ensure you get the best Mini Cooper, looking at their Countryman models is essential. Over the years, these cars have proven to be reliable and safe.
If you're considering buying a Mini Cooper Countryman model, here are the most successful ones: 2010 MINI Countryman; 2014 MINI Countryman; 2015 MINI Countryman; 2016 MINI Countryman; 2017 MINI Countryman; 2018 MINI Countryman; 2019 MINI County Man and 2020 MINI County man. All of them appear to have no significant complaints from customers who have purchased them in those respective years, making them all great options when shopping for your new vehicle.
⚡️Another article: Mini Cooper Yellow Triangle Warning Light Symbols
Conclusion
Mini Coopers, spanning from 2000 to 2012 model years, has been criticized by auto critics. In particular, first- and second-generation models received negative reviews regarding their gearboxes, water pumps, and power steering. Despite this poor review of specific models, however, it can be said that Mini Cooper is generally a reliable car. Buyers should follow guides to select a quality model year of Mini Cooper to avoid any potential issues arising from mechanical faults.