Nissan is widely known for producing safe, dependable, and technologically advanced automobiles of all sizes. The Nissan Armada SUV is among the fiercest competitors in its segment, renowned for its powerful engine and superior craftsmanship. Despite being ranked lower than other SUVs in its class, the Armada offers exceptional durability as it can last up to 300,000 miles with proper maintenance.
For those seeking a reliable vehicle that will stand the test of time, the Nissan Armada should certainly be taken into consideration; however, buyers should take note that there are certain model years that may not offer optimal performance or longevity. With this in mind, prospective car owners should research carefully prior to making their purchase to ensure they get a quality product from Nissan.
🚨You may be interested in: Nissan Sentra Years To Avoid?
Which Nissan Armada Years To Avoid? (List Of Years)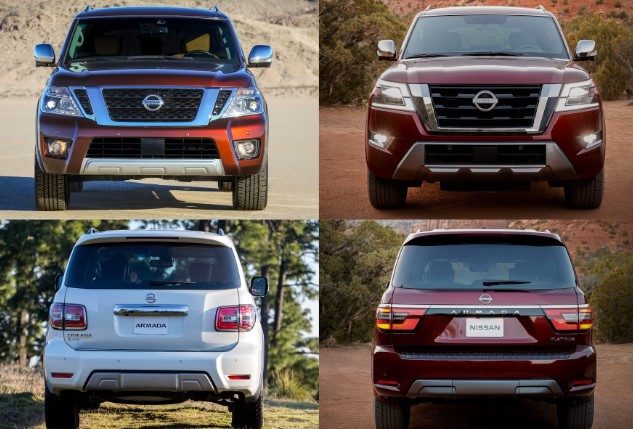 Nissan has had its share of ups and downs in the market, with many people having a negative opinion on their Armada model. The 2004-2008 models have suffered from brake problems, engine problems, interior issues and fuel pump breakdowns. Additionally, 2017 Nissan Armadas are known to be prone to engine and service break issues as well as electric system malfunctions.
It is advised for prospective buyers to avoid these years when looking for a Nissan Armada:
2004 Nissan Armada
2005 Nissan Armada
2006 Nissan Armada
2007 Nissan Armada
2008 Nissan Armada
2017 Nissan Armada
Worst Years Of Nissan Armada:
The Armada 2004 model is the worst model of its series, being ranked number one in terms of complaints. Its issues are often costly to repair and have caused much dissatisfaction among customers. Thus, it has been rated as the least desirable model among this series and should be avoided where possible.
⚡️Other article: Nissan Murano Dashboard Symbols And Meanings
What Makes These Nissan Armada Years' Worth Avoiding?
The Nissan Armada from the mentioned years is particularly poor in performance. The issues they've exhibited are as follows:
2004 Nissan Armada Problems: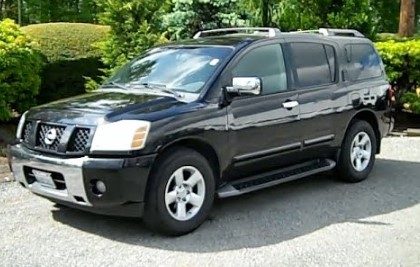 Nissan Armada 2004 was a beloved SUV however, it had some issues that users found disappointing. One of the prominent problems reported by customers was brake noises when they pressed down on the pedal. This made driving in this model less than ideal.
In addition to the brake problem, there were interior faults that also left users unhappy with their purchase. The roof console vibrated and some complained about bad seat cushions or cracked manifolds. People also experienced engine problems such as faulty acceleration and grinding sounds from the engine which is not what one expects from an SUV of its caliber. Due to these various issues, this is an older model that should be avoided as many new features are missing in comparison to current models available today.
2005 Nissan Armada Problems: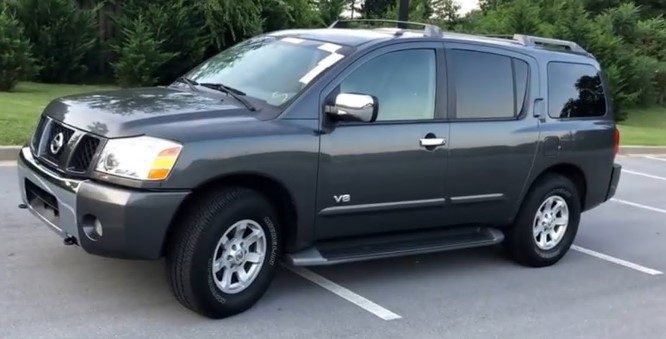 The Nissan Armada 2005 model received a lot of negative feedback from its users, being tagged as the worst vehicle ever. The biggest complaints that people had with it were regarding the interior and build quality – many reported rattling front doors, faulty ACs and seat belts, light issues and an unattractive design. Although there were improvements made to the engine compared to 2004's version, they weren't enough for this SUV to become a better performer.
Due to these major flaws in the 2005 Nissan Armada's design and performance, it didn't manage to live up to expectations despite some small improvements over previous models. This caused quite a bad impression on customers who chose this car, leading them into frustration instead of satisfaction after buying it.
2006 Nissan Armada Problems: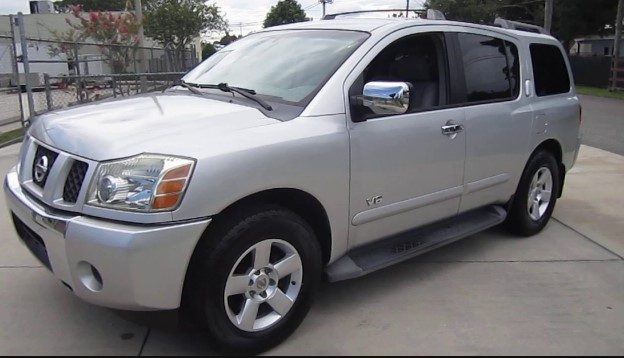 In 2006, Armada attempted to bring a problem-free SUV to the market despite two previous bad productions. However, this model still had several issues that needed attention. The service brake was one of the main problems reported by 178 people and electric components such as lights and DVD players also showed signs of failure due to electric system malfunctions. In addition, there have been some reports of engine cooling system failures although they were not numerous.
Though it may not be the best option available in its price range, the 2006 Armada is worth considering for those looking for a reliable vehicle with fewer issues than prior models. With proper maintenance and servicing, it can provide an excellent driving experience and offer peace of mind on long trips or daily commutes alike.
📢Read also: Car With Key Symbol On Dashboard Nissan
2007 Nissan Armada Problems: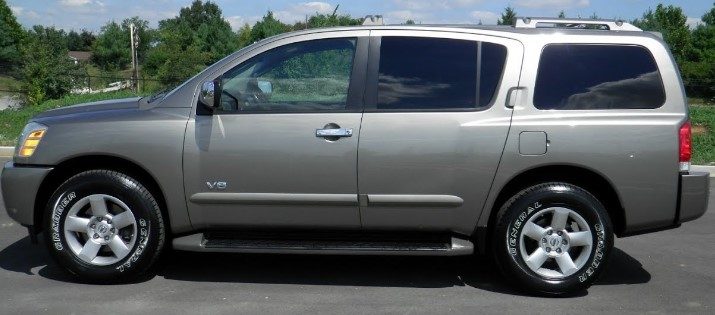 The 2007 Nissan Armada was a model that saw its fair share of production issues. Despite the fact that it had been in production since 2004, the 2007 model suffered from poor performance and numerous technical issues. Fuel pump failure was one of the main issues with this particular model, as well as dashboard failure or incorrect information displayed on the dashboard. Additionally, drivers reported brake difficulties and engine concerns causing unexpected acceleration were also common problems for this generation Armada.
The outcome of these consecutive manufacturing flaws proved to be detrimental for Nissan's reputation among SUV owners. With such a prominent vehicle suffering from multiple technical faults, consumer confidence in their product line took an unfortunate hit which impacted sales figures across the board. The company has since taken steps to rectify these errors by improving quality control measures while ensuring they meet safety standards set out by automotive governing bodies around the world.
2008 Nissan Armada Problems: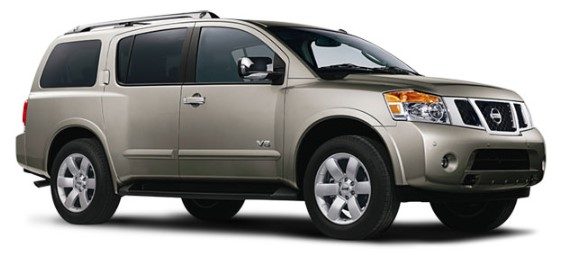 The 2008 Nissan Armada was a letdown for customers. Despite its newer design, it failed to bring out the best in the Armada series. The body structure of this model lacked durability and had some poor design elements. Additionally, reports of catalytic converter breakdown due to faulty fuel pump were common. Corrosion in the engine system and rattling sunroofs also caused problems with this model.
Nissan put more effort into later models of the Armada following 2008's version, leading to improved overall systems and build quality that earned them a good reputation since then. With these changes, customers have seen an increase in dependability from their vehicles that was missing from earlier iterations like the 2008 Armada model year.
🚀Recommended article: P1564 Nissan – Ascd Steering Switch Location
2017 Nissan Armada Problems: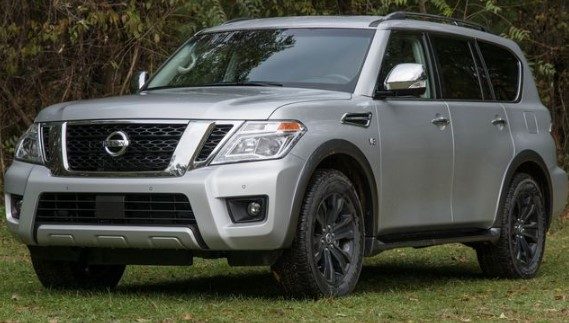 The 2017 Nissan Armada was met with some dissatisfaction due to its engine performance. Reports of acceleration problems, overheating, and electrical system malfunctions were widely circulated. Additionally, service brake failure was a recurring issue that plagued this model. Finally, the transmission in this SUV also proved inadequate for many drivers' needs.
Thus, the 2017 Nissan Armada should be avoided by potential buyers as it did not meet their expectations in terms of reliable performance or safety features. Despite putting great effort into providing a powerful engine, the flaws in this model prove to be too much of a risk for customers looking for dependable transportation.
Which Years Of Nissan Armada Are Safe To Buy?
When considering the purchase of a Nissan Armada, it is important to note that certain years are not recommended. While those specific years may be less expensive, they tend to have more maintenance and repair issues than other models. Therefore, when looking for an Armada to purchase, it is best to focus on vehicles from multiple different model years in order to ensure the highest quality and reliability. With proper research and due diligence into various model year options, a prospective buyer can find an ideal choice with all of their desired features without compromising on quality or performance.
Here are some best ones from them:
2020 Nissan Armada: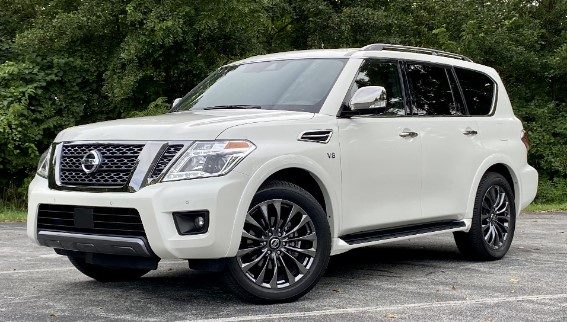 The 2020 Nissan Armada is a great SUV with plenty of features. It is equipped with a 5.6-liter V-8 engine that produces an impressive 390 horsepower and 394 pound-feet of torque, providing ample power for any trip. The interior design of the Armada also includes plenty of space for families or groups who need to travel together, creating a comfortable environment all around.
In addition, the 2020 Nissan Armada has several advanced technologies installed in it, such as anti-lock brakes and blind spot monitoring systems that are sure to help keep drivers safe on their travels. Although this model does not have some of the latest technologies like its competitors do, it still offers enough features to make it worth considering when shopping for an SUV. All in all, the 2020 Nissan Armada is an excellent option if you're looking for a reliable and powerful SUV with modern amenities at an affordable price tag!
2019 Nissan Armada: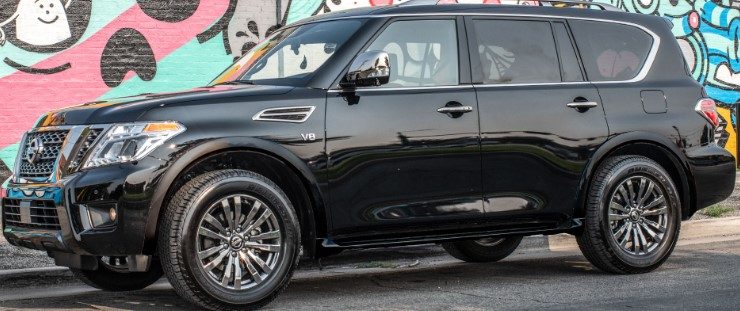 The Nissan Armada 2019 is a great value for the money with its generous size, outstanding design and powerful engine. Featuring a 5.6-liter V-8 engine that produces 390 horsepower and 394 pounds of torque, the vehicle has plenty of power to handle long drives without any issues. Additionally, it runs quietly so you won't be disturbed by noise during your journey or when resting in the back seat.
Inside, drivers will appreciate the clean and modern design of the interior which adds to the luxurious feel of this SUV. All these features come together to make it an excellent choice for anyone looking for a reliable ride at an affordable price point.
🚀Recommended article: Nissan Pathfinder 4WD Warning Light
Final Thoughts
Nissan is renowned for its production of quality vehicles and the Armada SUV is no exception. These SUVs are reliable, powerful, and have plenty of room on the inside as well as an attractive design. Buyers should be aware that certain years may require more maintenance than others; however, if they keep this in mind when shopping for an Armada they can find a dependable vehicle with great performance.