Toyota, a world-renowned automobile manufacturer, introduced its biggest front-wheel-drive sedan – the Avalon – in 1994. It has since become one of the flagship models for Toyota globally. Unfortunately, some model years of the Avalon have had significant troubles associated with them such as engine complaints and interior accessory difficulties among other issues. With this knowledge in mind, potential buyers should be able to make an informed decision about which model years are safe to purchase and which they may want to avoid.
🚗Toyota Avalon Years To Avoid (List Of The Years)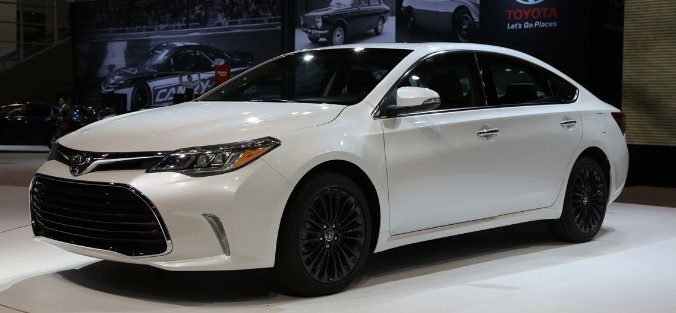 Since its launch in 1994, the Toyota Avalon has been manufactured in a wide variety of model years. However, each one is not designed to be identical; they vary from each other in various sectors. The majority of owners have reported satisfaction with their Avalon and there have only been a limited number of complaints for certain models.
For those considering purchasing an Avalon, it's important to note that some model years may have more issues than others. In particular, 2006, 2007 and 2008 Toyota Avalon are known to lack reliability compared to earlier or later year models – with the 2006 model having received particularly negative reviews statistically speaking. Additionally, 2014 Avalon owners had trouble resolving several problems which proved costly for them.
When choosing an Avalon for purchase purposes one should take into account the different ratings associated with each model year as well as any potential difficulties reported by customers so you can make an informed decision when making your selection.
Toyota has proven itself to be extremely reliable over time since the launch of the first Avalon nearly thirty years ago and continues to provide quality vehicles that meet customer needs and expectations even today.
See also: Toyota dashboard warning lights
🚘What Makes These Toyota Avalon Years Worth Avoiding?
💥Toyota Avalon 2006 Year Problems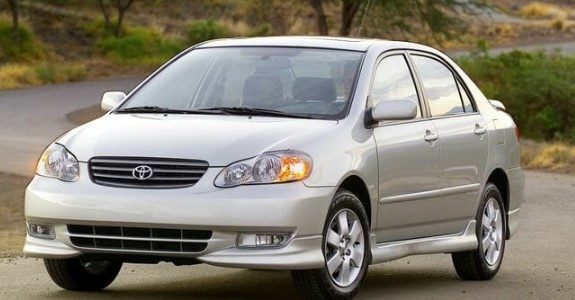 The 2006 model year marked the release of the third-generation Toyota Avalon. Though it was initially well-received, customers quickly began to experience issues with this model that caused its reputation to suffer greatly. The most common issue reported was a sudden loss of power in the engine after around 60,000 miles into service. Additionally, customers complained about massive oil leaks and other defects such as cracked dashboards and steering rack leakage, among others.
These costly repairs led many to believe that the 2006 Toyota Avalon is one of the worst models in history due to its high rate of defects and mechanical problems. This has resulted in a warning from experts not to purchase a vehicle from this model year unless they are willing to take on significant repair costs and risk ongoing mechanical issues with their car.
Overall, it is clear that while some drivers may have enjoyed owning an Avalon from this generation at first, eventually they were faced with expensive repairs due to numerous flaws which ultimately damaged the manufacturer's reputation severely as a result. It is important for consumers who are looking for reliable cars both new or used consider avoiding this particular model year altogether if possible..
🤔Toyota Avalon 2007 Year Problems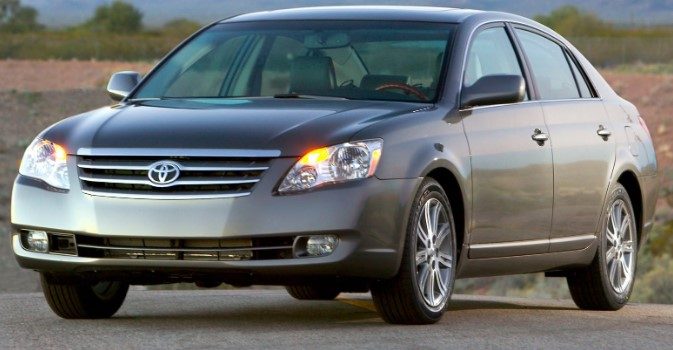 The 2007 Toyota Avalon was released with many of the same issues that plagued its predecessor. Despite this, there were little improvements made to address these serious problems. One major issue was dashboards that were prone to shattering without any visible cause or explanation. In addition, sunshades often ceased functioning and oil leaks were a common occurrence.
Although these problems are significant, there is one slight advantage; the engine usually alerted drivers when an issue had arisen so it could be addressed right away. Some other reported issues included transmission failure, oil baffle damage and rattling noises coming from the engine compartment. It has been another model year of Avalon which has not pleased buyers, making it better to avoid in order to stay on the safer side.
It is clear that Toyota needs to make some substantial changes with each new model release if they want customers to have confidence in their brand and products again. Quality assurance testing should be conducted more rigorously before putting cars out on the market and customers need reassurance that their vehicles will last for years instead of months after purchase.
❗Toyota Avalon 2008 Year Problems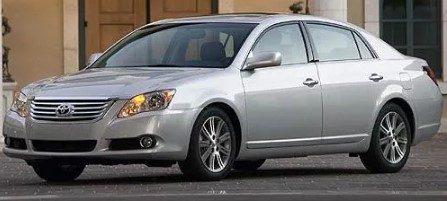 For the 2008 model year, Toyota Avalon customers had high expectations that their car would be improved upon after a year of issues. However, those hopes were not realized; the same problems persisted and new ones emerged.
Customers reported headlights that randomly went out or burned up, major oil leaks, cracked dashboards and rack and pinion leaking – all costly repairs to fix due to their difficulty. These issues along with existing engine concerns meant that the 2008 model was an unsuccessful one for Toyota Avalon owners.
Overall, these various automotive issues led many customers to avoid this particular model year of the Toyota Avalon altogether as it did not offer them any satisfaction nor value in terms of reliability or quality.
❓Toyota Avalon 2014 Year Problems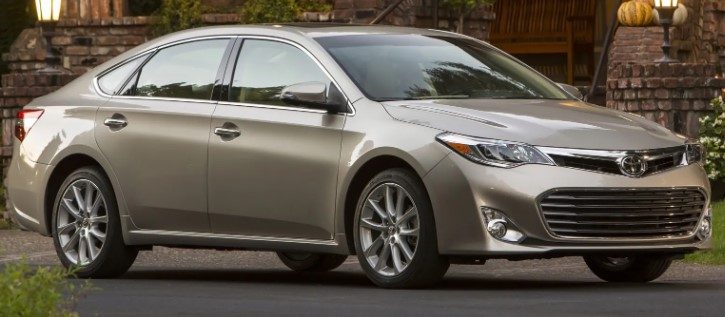 The 2014 Toyota Avalon had the most reported issues among all model years, and it was also one of the most expensive to fix. Customers experienced a range of different problems that started after their vehicles had traveled only 2,500 miles. The primary concern reported by customers was sudden acceleration without any warning or cause, which often resulted in collisions with barriers.
When taken to a dealer for diagnosis, technicians were unable to pinpoint what exactly caused the vehicle's erratic behavior. Other common complaints included squeaking interiors and foul odors being emitted from the engine compartment.
Overall, these issues can be costly and time-consuming for anyone who owns this particular model year of Avalon; thus it is best to avoid purchasing it if possible in order to save money on repairs and other costs associated with owning an unreliable car.
🛡️In Which Years Is It Safe To Buy Used Toyota Avalon?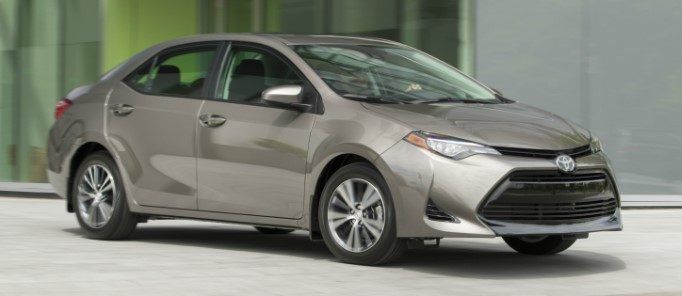 The Toyota Avalon is a popular choice for those looking for a reliable and stylish vehicle. With the many model years available, it can be difficult to decide which one is best suited for your needs. Generally, purchasing any of the Toyota Avalon models from 2010-2022 will provide a good driving experience.
The 2020 Toyota Avalon stands out as being particularly dependable and efficient. It has fuel economy ratings averaging 25-26 miles per gallon and provides an interior that is comfortable with high-end style features found throughout. Additionally, its 9-inch infotainment system has been designed to be highly user friendly by industry professionals.
It should be noted that some of the older model years have experienced significant issues such as rusting parts or transmission problems, so it's recommended that potential buyers stay away from them when making their selection. As long as these models are avoided though, most people who purchase a Toyota Avalon can expect to own an attractive car with excellent performance capabilities at an affordable price point.
Purchasing a Toyota Avalon from the appropriate model year can be one of the best decisions an individual can make. However, like with any car purchase there is always some element of risk. Specifically, when it comes to purchasing a Toyota Avalon, certain model years should be avoided in order to reduce maintenance costs and ensure safety for occupants. It is important that buyers perform due diligence prior to purchasing a vehicle and get it checked by qualified professionals in order to ensure recall information is up-to-date and their vehicle is safe for themselves and their family members.
❓FAQ about Toyota Avalon Years To Avoid
🔍What years of Toyota Avalon should I avoid?
The Toyota Avalon models from 2005 to 2014 should be avoided due to a higher incidence of reported issues. These issues range from significant problems such as engine failure, to minor ones like cracked dashboards. The recurrence of these issues has caused consumers to opt for other models that are more reliable and cost effective in the long run.
⭐What is the major problem of Toyota Avalon?
The 2021 Avalon has been the focus of numerous complaints, which involve four components and systems. These include back-over prevention, electrical system, engine, and brakes. Of particular concern is an issue with both the electrical system and engine. The quality of these components has been called into question as customers have experienced issues with their performance in several ways. Reports suggest that these areas require further investigation to determine why they are not functioning properly.
👌Is Avalon more reliable than Camry?
Both the Camry and Avalon models offer an impressive 3-year/36,000-mile basic warranty and a 5-year/60,000-mile powertrain warranty for reliable coverage. The Avalon model is slightly more dependable than the Camry with its J.D. Power reliability rating of 85/100 compared to 84/100 for the Camry. Customers can rest assured that they will be covered in case of any unforeseen issues during their ownership experience.