The Toyota Matrix, also called the Toyota Corolla Matrix, is a compact hatchback series manufactured by Toyota Motor Manufacturing Canada Inc. With an impressive reliability ranking of 4.5 out of 5 on repair pal's rating scale, the majority of the models released in this series have been successful.
Unfortunately, some later years' models, such as those from 2003, 2009 and beyond, have had issues with their engines, power brakes and transmission systems that make them worth avoiding. To learn more about this hatchback series and decide which model would be best for you when purchasing one, please read our article for further information.
⚡️Other article: Toyota Tacoma Years To Avoid
Toyota Matrix Years To Avoid (With Reasons)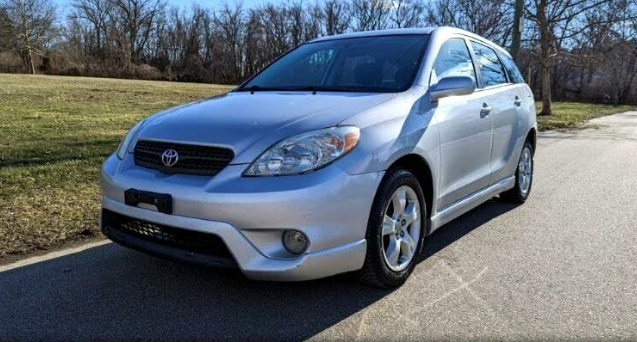 The first Toyota Matrix model was released in 2002 as a 2003 model, the product of a joint venture between Toyota and General Motors. It quickly became popular among users due to its small yet practical appearance, good fuel economy, low maintenance costs, ample cargo space or capacity, solid safety features and adequate reliability. Unfortunately, not all years maintained this quality standard, and some models ended up experiencing transmission failure and excess oil consumption, which could lead to engine failure.
Remember to avoid the following released years if you are looking for a used one:
2003 Toyota Matrix
2005 Toyota Matrix
2006 Toyota Matrix
2009 Toyota Matrix
2010 Toyota Matrix
The Toyota Matrix was a popular car model for several years, but its most recent versions have landed it in the 20th position in the Car Complaints Least Reliable Toyota Models category due to 218 received complaints and a score of 9.74 on the PainRank scoring system. These particular models are known for significant engine, brakes, and transmission problems which has caused them to be flagged as less reliable than other Toyota models. To better understand why these year's models are considered red-flagged, further research must be done into their flaws and possible solutions.
2003 Toyota Matrix Problems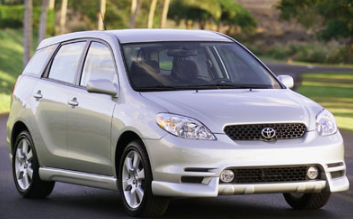 The 2003 Toyota Matrix was the first model of this vehicle type to be introduced to the public. Unfortunately, it also experienced a variety of defects and issues that have been reported by users. These complaints include engine and transmission-related problems such as sudden unintended acceleration, speed control defects, cooling system failure or complete engine breakdowns. Further reports indicate loud rattling noises coming from the transmission while engaged, grinding sounds, loss of gears and erratic stoppage when in use.
🚀Recommended article: Toyota Prius Red Triangle Warning Light
2005 Toyota Matrix Problems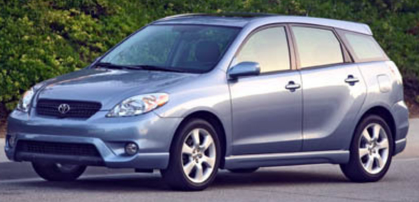 The 2005 Matrix models, unfortunately, faced similar engine issues as their predecessors. According to users who purchased the model at the time, they noticed that the check engine light or CEL light kept illuminating and other potential symptoms were present such as thermostat shot, speed control and acceleration failure. Additionally, many customers expressed concern about faulty seatbelts, airbag lights turning on erratically, and broken belt buckle stop.
2006 Toyota Matrix Problems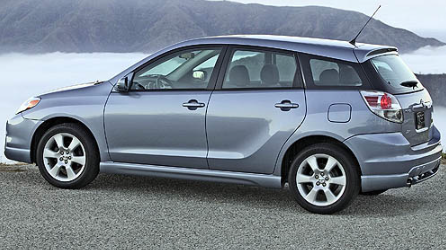 According to A company, the 2006 Matrix model has been known to have issues, with the most common being door handles cracking due to poor quality materials used by the manufacturer and exterior body liners falling off. Other notable issues reported include the rubber door seal popping out, paint chipping on the front bumper and hood, ignition starter failure, vehicle stalling while driving and sudden forced acceleration.
2009 Toyota Matrix Problems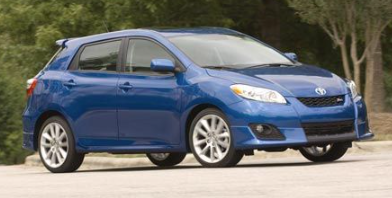 This year's models have been highly disappointing for many consumers, who reported numerous engine-related issues such as excess oil consumption, loud engine noise on a cold start, dead or misfiring engines and vehicles that tend to stall or shut off erratically while being driven. Additionally, some users noted that their vehicle's engine would turn over but not start, a noisy engine valve making driving uncomfortable and rattling coming from the engine. Other commonly reported issues with the 2009 models include excessive rusting, clear coat peeling off prematurely, brake wear before its time and airbag and ABS lights staying On.
2010 Toyota Matrix Problems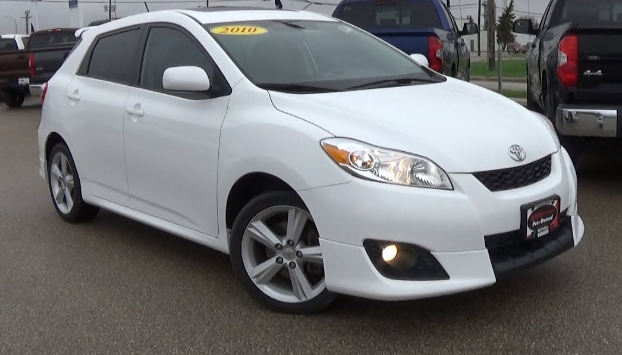 Toyota Matrix users of this year have been highly disappointed with the brakes and engine issues that were frequently occurring. According to Carcomplaints consumer reports, 2010 model users had to face several brake issues such as premature wear, a brake pedal going down all the way to the floor, Caliper failure when trying to release, and an ABS motor stuck or failing. Other common complaints reported against the 2010 Toyota Matrix included excessive oil consumption, unexpected sudden acceleration, inadequate fuel for running, clear coat deterioration and paint chipping.
🎯Suggested article: Toyota Sienna Master Warning Light
Worst Years Of Toyota Matrix:
The three worst years of the Toyota Matrix that one should always avoid considering are best left to experts who can offer more detailed information.
The 2003 Toyota Matrix
This year's models of the Toyota Matrix have been met with quite a few complaints from consumers, totalling 387 reported cases. The National Highway Traffic Safety Administration (NHTSA) issued 8 recalls and 152 Technical Service Bulletins (TSBs) to address the issues presented. These bulletins primarily addressed engine failure (average fixing cost $3,400), transmission problems that caused it to stop working (average fixing cost $2,800), and an unexpected loud whining noise (average fixing cost $3000).
The 2006 Toyota Matrix
According to the National Highway Traffic Safety Administration, a total of 285 complaints were reported regarding the 2006 Toyota Matrix. As a result, NHTSA officially issued eight recalls, and Toyota released 144 Technical Service Bulletins (TSBs). The most highlighted issues included unexpected or unintended acceleration with an estimated repair cost of $3,000, rubber door seals that tend to pop out where they bend at the corner, and hubcaps failing to stay on.
The 2009 Toyota Matrix
This year's Toyota Matrix was plagued with reports of numerous issues from consumers. The National Highway Traffic Safety Administration (NHTSA) issued eleven recalls for the 2009 model, and Toyota released 329 Technical Service Bulletins. Common complaints included engine rattles, dead engines or abrupt stalling without warning, and excessive oil consumption. On average, repair costs were estimated at $2,300 for oil consumption-related issues and $4,800 for engine rattle repairs.
Most Common Problems Of Toyota Matrix:
The Toyota Matrix has experienced various issues that have made specific released models worth avoiding; further investigation into the most common problems associated with this vehicle is encouraged.
1. Brakes Problem
The recent Toyota Matrix Brakes Problems Report published on the A company website has revealed several brake problems in models released between 2003 and 2010. According to this report, it is particularly concerning that users have had to replace both their brake pads and rotors after as little as 27,000-37,000 miles with the 2010 model. In addition, some of the other reported issues include calliper failure, ABS motor failure or malfunctioning and random slipping of brakes, with an average repair cost of $500 for the most common problem.
2. Engine Problem
According to the TOYOTA MATRIX ENGINE PROBLEMS report published by A company, engine-related issues are prevalent in the 2003 and 2009 Toyota Matrix models. After 120,000 miles of operation, many users experienced various engine problems with an average repair cost of $3,700. The most commonly reported issue is excessive oil consumption; one driver had to add 250 ml of oil for every 1000 km travelled. In some cases, piston rings needed replacing in order to fix the vehicle's engine problem.
⚡️Other article: Toyota Yaris Dashboard Warning Lights and Symbols
3. Transmission Failure
According to a report published on the website, A company, Toyota Matrix 2003, 2004 and 2009 released models have common transmission issues. These transmission problems usually appear after 114,000 miles of operation and are estimated to cost $3,100 for repairs. It is said that these issues are primarily found in the 2003 Toyota Matrix, and the most common symptoms associated include losing gears, loud rattling when engaged, grinding noises and the complete stoppage of transmission.
Which Toyota Matrix Years Are Safe To Buy Used?
Most consumers and auto experts have found the TOYOTA MATRIX MODEL YEAR COMPARISON for the following years to be safe.
2008 Toyota Matrix
2011 Toyota Matrix
2013 Toyota Matrix
The 2008 Toyota Matrix is a popular vehicle choice due to its high headroom and flexible seating positions, providing better interior space. It also features a typical hatchback body style, versatile interior layout, electronic stability system and six-CD stereo.
For the 2011 model year, the five-seater Toyota Matrix has been an attractive option for people who wanted both comfort and cargo capacities. This includes plenty of safety features, such as airbags and an impressive 2.4-litre engine that provides smooth acceleration and cornering performance.
Finally comes the 2013 edition of the Toyota Matrix, which gained immense popularity because it kept up with modern trends while staying loyal to its traditional design aesthetics. Its 4 out of 5 consumer ratings prove how this vehicle offers excellent economy, enough room for stuff, and reliable performance, all in one package making it an ideal car for many customers around the world.
💥See also: Toyota Avalon Years To Avoid
According to Car complaints, the 2009 released model of the Toyota Matrix has reportedly had the most engine-related issues, with 51 complaints reported against this year's vehicle. Consumers should be aware that the 2009 release may have more potential for engine-related problems than other years.
A company has reported that 2010 released Toyota Matrix vehicles have the most brake malfunctioning issues, with 15 complaints registered against them. The reports on A company suggest that the 2010 models of Toyota Matrix have a high rate of brake malfunctions than its predecessors or counterparts from other brands.
📢Read also: Toyota Corolla Dashboard Warning Lights Symbol
Final Thoughts
The Toyota Matrix has been a popular compact hatchback choice for many years. Despite this, some model years have come with notable flaws and defects, making them among the worst in their class. Conversely, specific editions of the Toyota Matrix are highly sought after and considered among the best-used compact hatchbacks available today. Before making your decision, it is essential to research carefully which specific year's edition of the Toyota Matrix will best meet your needs.