Cars can still cause some technological problems compared to the technologies used. Warning lights on the vehicles' dashboard usually indicate the problem's onset. To prevent further damage to the car, it warns the driver to fix the problem. On our site, you can view the dashboard warning lights of the relevant vehicle and which brand and model car you are driving. When your vehicle gives a potential warning, you can look at the symbols and view their meanings.
The engine management light is the most commonly displayed warning sign among these lights. You will fail if you put your vehicle in MOT when this light is on. There are many reasons why the engine light is on. Some causes are considered serious, while others are considered insignificant. If the light stays on or flashes, you should seek assistance from a qualified mechanic.
See also: Forklift Warning Light Symbols
What Warning do Lights Fail Mot?
All warning lamps may malfunction. The important thing will be to know which warning means what. Please take advantage of our resource site that can help you with this. View symbols and signs with the help of the search button on the site. Find the cause and solution of the malfunctioning light. By following the instructions, you can protect your vehicle from serious damage.
Are Warning Lights An Mot Failure?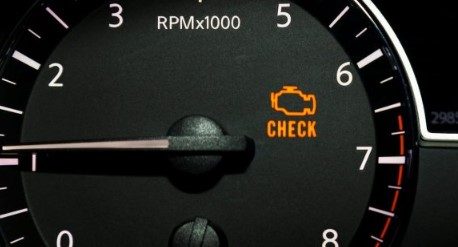 It would be wrong to say the same for every warning light. Some warning lights can be considered an MOT fault. MOT faults usually detect unidentified faults. This indicates that your vehicle has an unknown fault. It means a different malfunction, unlike the warning lights you display on the vehicle detail page.
Do Warning Lights Fail Mot?
You can test the base lights to check your warning lights. Let's give an example of a few of them.
Low beam warning light: Turn on your headlights and check your green low beam light. If your headlights come on and you see the warning sign on the dashboard, your warning lights are working.
High beam warning light: You can do the same for low beam headlights for high beams. If the result is the same, you can understand it is working.
Seat belt warning light: Start the vehicle and do not fasten the seat belt. When you warn that the seat belt is not attached, you can understand there is no problem on the dashboard screen. (Do not drive without wearing the seat belt.)
Which Warning do Lights Fail Mot?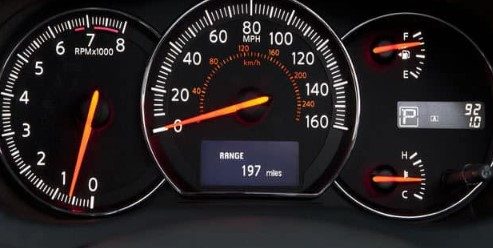 First, find the page with your vehicle on dashboardwarning.com. For this, you can use the search button or access the brand of your car from the categories on the site. Then find the warning lights marked blue and green. These lights will usually be warning lights that you can control. You can detect troublesome warning lights by following the steps in the upper menu. To have a general fault detection, you should consult the authorized service. It is an easier and guaranteed method to detect all faults by looking at your vehicle in a computer environment.
Are Dashboard Warning Lights An Mot Failure?
Not every warning light is an MOT fault. MOT faults usually cover unidentified defects. If your vehicle has an existing fault type, this is indicated by its warning sign. However, if it is not present or if this fault has not been uploaded to the system by the manufacturers, you will see the MOT light. MOT light means general fault identification for you to troubleshoot your vehicle. Detecting faults in the computer environment is a more reliable solution. In general, let's explain why an MOT light is on.
Oxygen, emission sensor failure: Your MOT light will be active when there is unburned oxygen in your car's emissions system.

Loose fuel filler cap:

Occurs when there is a leak in the fuel filler cap. Sometimes it burns because the cover is left open.

Catalytic converter warning light:

It is the name of the system that converts harmful carbon monoxide into carbon dioxide. When there is a malfunction in this system, the MOT light turns on again.

Spark plug warning light:

If there is a malfunctioning spark plug or if there is a malfunction in the ignition system, your

MOT light

will still come on.
All of the above reasons can be an MOT failure. With the change of MOT rules, there may be variations according to the model of the vehicle. To identify the source of the problem and protect your vehicle from further damage, you should contact an authorized service.
What warning lights are an MOT failure?
All external lights on your vehicle need to be working. These include your brake lights, indicators and hazards, reverse, main beam and dipped headlights as well as your rear number plate light. If any of these don't work, you cannot pass a MOT.
Can you pass MOT with warning lights?
A lot of people ask us this question, and the answer is yes. The longer answer is that as long as the service light is not linked to any other kind of warning light, like for brakes, or the engine, then your car will pass its MOT.
Is a warning message an MOT failure?
If the engine warning light is on when you're getting an MOT, your vehicle will fail.
Will my car fail MOT with lights on dashboard?
There are many lights on your car's dashboard that can warn you of potential engine, ABS & traction system, headlight mainbeam, brake fluid level, power steering and seatbelt problems. That way, if you find a problem before the inspectors do, you won't fail your MOT test.