For two decades, the Sedona has been Kia's best-selling vehicle. With its competitive pricing and relatively low maintenance requirements, it is often regarded as a favorable minivan option.
Despite this, certain variations of the Sedona have developed reputations for being unreliable; the 2002, 2012, and 2015 models should be avoided due to their associations with numerous problems. Additionally, some other years of production may have a more significant number of complaints or recall than average – readers are advised to take the time to thoroughly research before making any buying decisions.
🚀Recommended article: Kia Ceed Eps Warning Light
Kia Sedona Years To Avoid (List Of Years)
It is advised to abstain from buying specific models due to a multitude of issues reported by owners, including recalls and consumer complaints. These models are identified as such:
2002 Kia Sedona
2005 Kia Sedona
2006 Kia Sedona
2012 Kia Sedona
2015 Kia Sedona
2016 Kia Sedona
It is strongly recommended to avoid specific Kia Sedona model years due to the number of issues associated with them, as evidenced by numerous owner complaints.
The common problems of overall Kia Sedona years are:
An Alternator Failed
A warning light on the dashboard indicates trouble.
Died out the battery
Worst Years Of Kia Sedona:
These are the worst models of the Kia Sedona:
2002 Kia Sedona
2012 Kia Sedona
2015 Kia Sedona
The 2002 model year of the Kia Sedona has proven to be the worst due to its additional characteristics, such as more significant repair costs and more problems at shorter mileage. Comparatively, the 2015 model has overall received more complaints than in 2002, with Kia Sedona's battery dead being one of the most commonly reported issues.
🎯Suggested article: Kia Optima Hybrid System Warning Light
What Makes These Kia Sedona Years Worth Avoiding?
After extensive research, it was determined that specific years of automotive models should be avoided due to customer complaints and comments on a variety of websites and forums. This determination encompassed issues such as reliability, fuel efficiency, number of recalls, and other factors. Through this investigation, customers were able to provide insight into their own experiences with the specific models, which allowed further understanding in regards to why these years should be avoided. Furthermore, this information allows potential buyers to make more informed decisions when purchasing an automobile.
2002 Kia Sedona Problems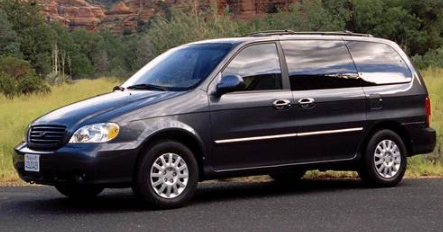 The NHTSA has received a total of 26 complaints concerning the 2002 Kia Sedona. The most commonly reported issues are related to engine difficulty, internal accessory problems, and air conditioning-related problems. In response to these reports, the NHTSA has issued three recalls for this model year. These include instances in which excessive rattling and vibration may be produced when the air conditioning is running and issues with air conditioners either not functioning or blowing out hot air. Changing the A/C compressor clutch assembly may be beneficial to address these concerns.
2005 Kia Sedona Problems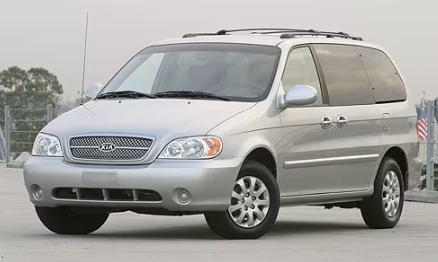 2005 Kia Sedonas have been known to encounter crankshaft position sensor malfunctions. Numerous customers reported that their vehicles had stalled, jerked, or even shut down on them. These issues can cause swelling, dizziness, and shortness of breath due to the severity of the jerking. As a result, 118,447 cars were recalled in 2005 to repair the speed control wire, and 37,358 vehicles were recalled in 2006 to address the rear wheel bearing issue.
2006 Kia Sedona Problems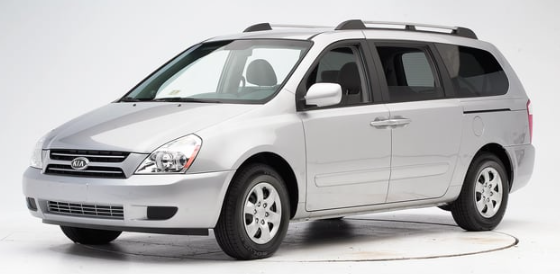 Owners of the 2006 Kia Sedona have experienced many difficulties with their headlights and turn signals. Reports indicate the headlights may burn out or blow out after only a few months or weeks of use, while some owners report that their turn signal lights either fail to function in any way at all or intermittently.
Furthermore, reports suggest an airbag light and an irregular squeaking sound could accompany these external illumination problems. Further investigation might also reveal malfunctions such as a broken ignition coil resulting in an engine misfire and a malfunctioning AC compressor clutch assembly generating excessive noise or vibration when activating the air conditioning system.
2012 Kia Sedona Problems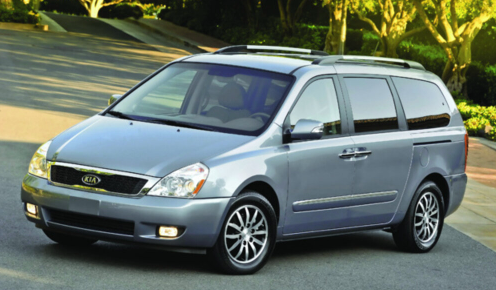 The 2012 Kia Sedona has received less-than-ideal ratings from the Insurance Institute for Highway Safety. In IIHS test categories, it achieved only acceptable or bad scores in a few areas, notably its roof strength during a rollover and its safety cage. The addition of several safety recalls to this particular make and model year has further increased concerns about its potential hazard.
Furthermore, reports of damages due to soy-based coating attracting rats have been filed by consumers who sued over 2014 model defects; these complaints also included versions from the 2012 series.
2015 Kia Sedona Problems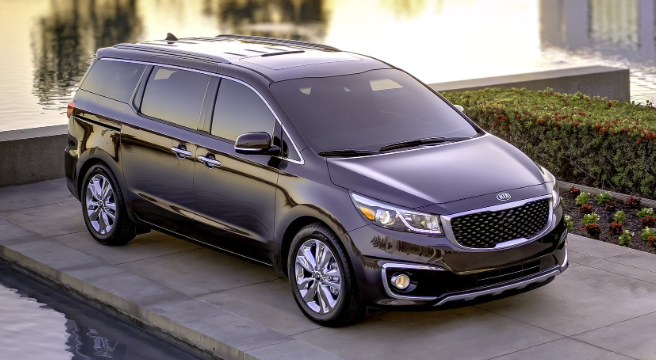 CarComplaints have documented a total of 30 complaints for the 2015 Kia Sedona, ranging from issues with its battery to interior accessories. Commonly, faulty batteries abruptly fail after roughly 3,400 miles and require owners to jump-start them on average once per week. Other reported problems include loss of power steering, faulty brake lights, a flashing instrument panel, irritating rattle noise from interior components, and difficulty in sliding second-row seats.
2016 Kia Sedona Problems
Despite its high price and recent release date, the 2016 Kia Sedona has been met with less-than-stellar reviews. From 2015 to 2020, the third generation of Kia Complaints lists the 2016 Sedona as a model that consumers should be wary of. Owners have reported various electrical problems, such as turn signals flashing in the wrong direction and headlights suddenly going out on their own. Such issues are dangerous for drivers on the road, leading many to question why this vehicle is still available for purchase.
Which Kia Sedona Years Are Safe To Buy?
These are the models you can buy without any doubt:
2010 Kia Sedona
2017 Kia Sedona
2020 Kia Sedona
For nearly two decades, the Kia Sedona has been a reliable and dependable minivan for families in the United States. Various automotive forums are filled with positive testimonials from owners, praising its performance and reliability. The US News and World Report have given 4.5 out of 5 ratings to the most current version of this model. Furthermore, reviews from J.D Power highly recommend it, with an 81 out of 100 score rating on quality and reliability criteria's making it one of their top four-ranked minibusses today.
🎯Suggested article: Kia Sorento Warning Lights Symbols
Consumers should note that although some models were released after 2017, they might face minor issues or recalls; however, most experts advocate extra rustproofing once the anti-perforation warranty expires as several new features come into play when comparing multiple generations together, such as those between 2010 – 2020 models respectively. Despite being replaced by more modern versions like the Carnival, The Sedona still stands strong due to its affordability without compromising on quality or safety standards, so many choose to keep buying these particular vehicles year after year.
Final Thoughts
When searching for a safe, problem-free family vehicle, staying away from specific Kia Sedona models is advised. For the best results, research should be conducted prior to making a purchase in order to ensure an informed decision is being made. This article provides all of the necessary information regarding this model; however, additional research may result in further insight and a better understanding of what will serve as a beneficial choice.