The Kia Sorento is a popular mid-size crossover SUV renowned for its modern amenities and three rows of seating. Since it first debuted in 2003, the Sorento has gone through four generations, with the latest model being released in 2020. However, certain Kia Sorento bad model years have been known to come with engine problems that can be costly to repair.
Users are advised to research which Kia Sorento years to avoid before purchasing. Years 2011, 2012, 2013, 2014, and 2016 have all documented cases of engine trouble or other issues that could affect the performance and longevity of the vehicle. By considering user experiences and clear statistics about past models, potential buyers can make an informed decision when selecting their next car.
🚀Recommended article: Kia Sportage Years To Avoid
Kia Sorento Years To Avoid (With Reasons)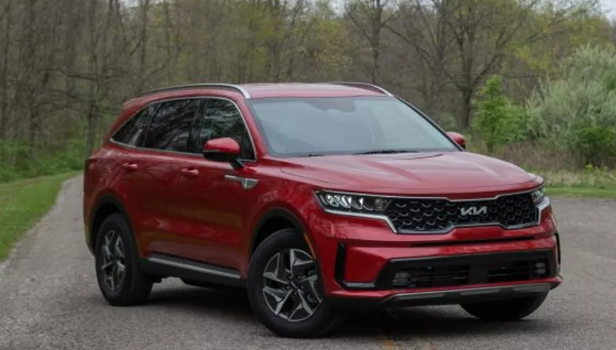 The Kia Sorento has been a popular choice since it was introduced. It has earned an impressive reputation from both professional reviews and customer feedback. While most drivers report satisfaction with their vehicles, some issues have been reported for certain model years that should be considered when shopping for a used car.
Common complaints include engine problems, transmission failures, and body paint issues. Before purchasing, research any reports of common concerns associated with specific model years to ensure you get the best value for your money.
When considering a pre-owned vehicle, it is advised to steer clear of the Kia Sorento models from certain years.
2011 Kia Sorento
2012 Kia Sorento
2013 Kia Sorento
2014 Kia Sorento
2016 Kia Sorento
2011 Kia Sorento Problems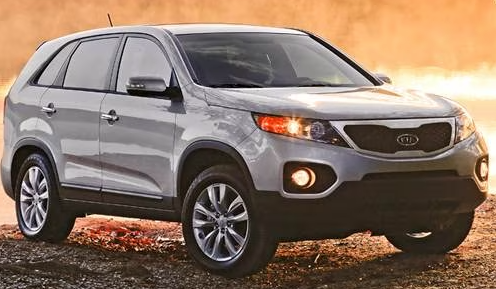 NHSTA has recently received reports of a vehicle exhibiting multiple issues. These include the check engine light flashing, engine stuttering, and hearing a loud ticking noise, as well as seat and airbag concerns that could create risky situations for drivers and passengers. Furthermore, there have also been cases of low beam assembly melting reported.
2012 Kia Sorento Problems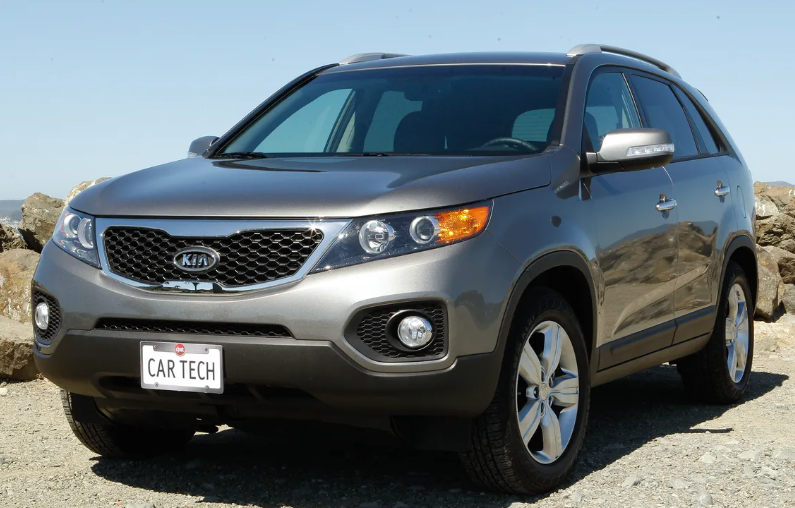 This model has been reported to have the worst engine issues, ranging from failures and poor fuel economy to stuttering, spitting, misfiring, and stopping entirely. It is not advisable to hit bumps in the road while using this model, as it could lead to further complications. Additionally, users have reported airbag lights always staying turned on and seatbelts getting stuck or tightening with a change in altitude, which can be uncomfortable for the driver.
🚀Recommended article: Kia Optima Hybrid System Warning Light
2013 Kia Sorento Problems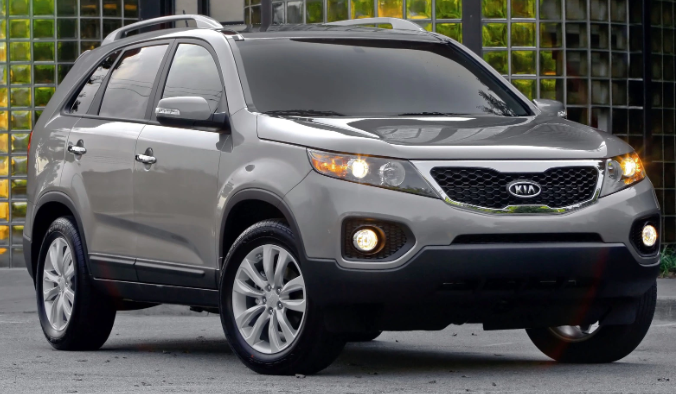 The motor can be subject to failure due to an overheat, resulting in the engine stalling or shutting down. This can also lead to uncontrolled acceleration, which carries serious implications. Electrical and accessory malfunctions are not uncommon either – Bluetooth connectivity, seat back release levers, seat warmers, and cluster lights, amongst other features, may cease working properly.
2014 Kia Sorento Problems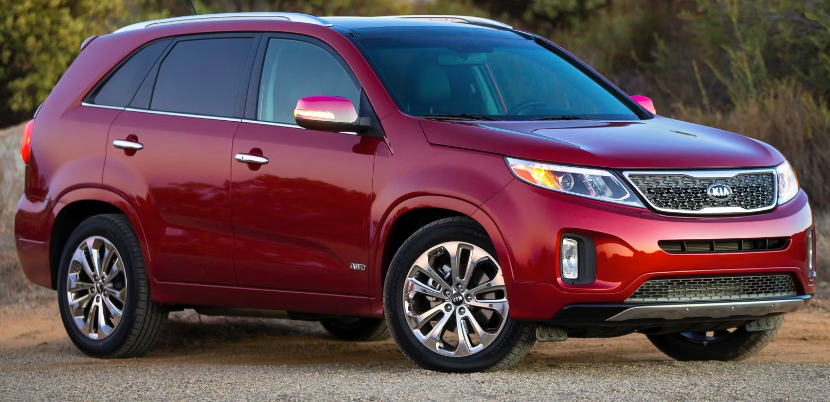 This particular engine may experience hiccups when gaining acceleration, and a hard start may be present, although it is not usually seen. In addition to this, the body paint may begin to peel or fade due to poor adhesive quality; electrical components can also fail frequently.
2016 Kia Sorento Problems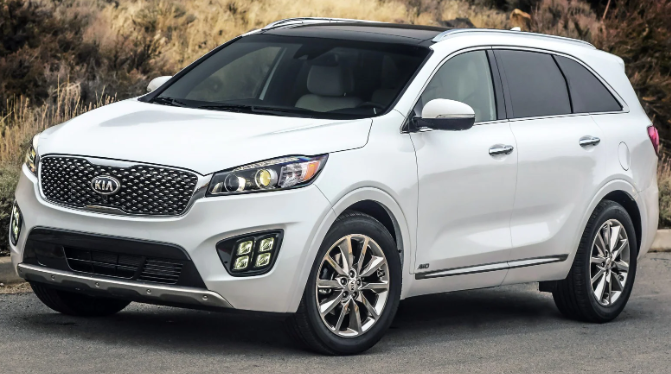 Stalling at acceleration, excess oil consumption, and alternator failure are all issues that can occur without the indication of a check engine light. Additionally, those who use this model have reported poor-quality wiring and unnatural battery drainage. As such, it is important to be aware of these potential problems when using this product.
What Are The Worst Years Of Kia Sorento?
Kia Sorento 2011:This model has proven to be a cause for concern, with many reports of various issues occurring. The associated difficulties are long, from engine malfunctions to transmission problems and electrical irregularities.
Kia Sorento 2013:The 2013 model year of Kia vehicles has been observed to be more prone to costly repairs due to frequent issues arising.
Kia Sorento 2014: Owners of the blown cylinder experience a financial and mental burden, making it one of the most problematic cases on record.
Most Common Problems Of Kia Sorento
The Kia Sorento has a history of engine issues; certain model years are especially prone to this. It is important to be aware of the most common problems that may arise with these vehicles.
Engine Problems
Sorento models from 2011, 2016, and 2017 have been known to experience a dependability issue with engine failure. This is largely due to a leaky head gasket, which can cause the fourth cylinder to blow out. Coolant and oil mix together when this occurs, severely damaging the engine.
Airbags And Seat Belts
When it comes to airbag lights staying on without a reason, there have been no reports of them not operating properly, which is certainly a good sign. Additionally, further issues with seats and seat belts may present themselves – such as the seat belt tightening or getting stuck – however, these problems are typically more isolated.
Electric And Accessory Problems
Complaints have been made by unsatisfied owners of the Kia Sorento, who reported that they could not open the doors from the outside. Furthermore, those who used the child-lock feature experienced additional frustration due to malfunctioning door handles. The majority of these complaints originated from 2011 Sorento owners.
It has also been alleged that headlight bulbs in 2002-2009 models prematurely burned out and caused further damage to other components of the headlights; however, no recall was issued for this problem. Replacing damaged bulbs can be costly, with prices ranging between $100 and $600 depending on severity.
Which Kia Sorento Years Are Safe To Buy?
The following is a list of safe Kia Sorento model years:
2009 Kia Sorento
2010 Kia Sorento
2018 Kia Sorento
2020 Kia Sorento
2021 Kia Sorento
Kia's automobile warranties are some of the best available in the industry, and they come standard on every Kia Sorento model year from 2003 to 2021. The 2009 model has been praised for its reliability, comfort, space, and solid build quality. Similarly, the 2010 is slightly less spacious but has a long-lasting suspension system lasting up to 90,000 miles with minimal maintenance required.
The 2018 model offers customers ample room in front and middle rows and optional third-row seating. It also includes 5-year bumper-to-bumper coverage and a 10-year/100,000-mile transmission guarantee for added peace of mind when driving. The 2020 Sorento provides users with plenty of horsepower and a smooth ride, making it an enjoyable experience for all onboard passengers.
🎯Suggested article: Kia Soul Dashboard Warning Lights and Symbols
Finally, visibility is great even at night, while the design is beautiful yet user-friendly, creating an overall pleasant offroading experience. Compared to other models mentioned before, minimal complaints have been reported, which confirms its excellent craftsmanship by Kia's engineers over these years.
Last Words
The Kia Sorento has generally garnered positive consumer reviews but is known for a costly engine issue that often requires repair. Researching which years of the Sorento to avoid and which ones are reliable can help when purchasing. Considering all factors should ensure an informed and successful selection of this vehicle.