The Kia Sportage series is a popular crossover compact SUV introduced in 1995. It has been designed to be family-friendly, with high-quality and durable materials used in its construction and a better configuration offering additional internal space for enhanced power, speed, and comfort while driving.
However, not all released models of the Sportage have been built with the same level of reliability; some have unfortunately earned reputations as being particularly problematic. Prospective buyers should learn which years are safe before purchasing a new or used vehicle version.
👀Look at this: Kia Sedona Years To Avoid
Kia Sportage Years To Avoid (List Of Years)
Kia has consistently adapted its Sportage models' style and structural design to address any existing flaws. While some of these modifications have resulted in models that were well-received by consumers, others have been associated with troubleshooting issues and defective parts, thus causing dissatisfaction amongst users.
What Are The Worst Years Of Kia Sportage?
The Kia Sportage Reliability Problems report has highlighted that 2000, 2001, 2011, 2012, 2013, and 2017 year models of the car are not considered reliable. It is advised to avoid purchasing these particular years' models when considering a Kia Sportage. The information provided in this report should be considered before investing in one, as it can help save time and money when making an informed decision.
🚨You may be interested in: Kia Ceed Eps Warning Light
2000 Kia Sportage Models: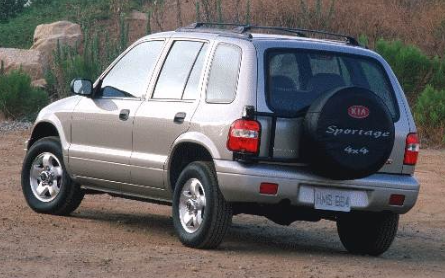 NHTSA has recorded 468 complaints for Sportage models released this year, resulting in four recalls. Complaints primarily related to engine and interior issues such as failure to turn over, rusted frame, and front hub failure. The NHTSA continues to monitor the situation closely and will take appropriate action if needed.
2001 Kia Sportage Models: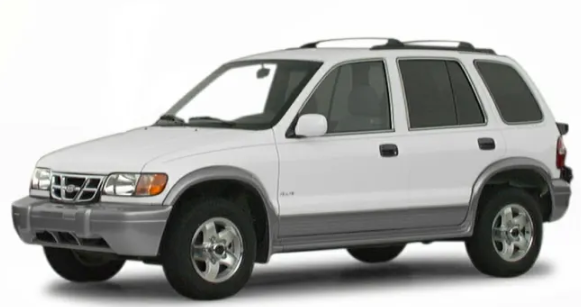 This year's Sportage models saw 362 complaints reported to the National Highway Traffic Safety Administration (NHTSA), with two recalls being issued. Most of these issues pertained to the engine, drivetrain, cooling system, electrical components, and transmission. Commonly noted concerns included 4-wheel drive failure, lack of power output, running roughly or emitting an unpleasant odor from the engine, and even complete engine failure.
2011 Kia Sportage Models:
This year, there have been 220 consumer complaints received regarding Sportage models and five recalls officially issued by the National Highway Traffic Safety Administration (NHTSA). Most reports focused on engine, brakes, air conditioning, heating systems, and interior components issues. Commonly reported problems include machine or turbo oil cooler failure, repeated engine failures, and master cylinder failure.
2012 Kia Sportage Models: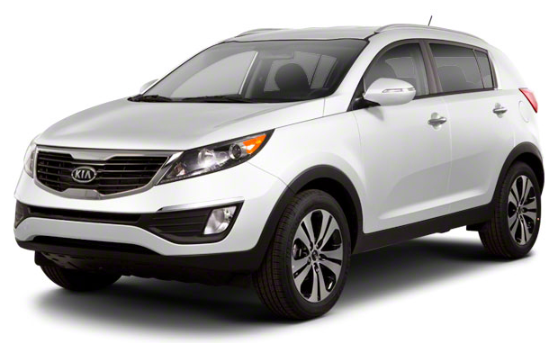 The 2012 model year of the Kia Sportage has been recorded as the most problematic release to date, with 428 complaints reported to the National Highway Traffic Safety Administration (NHTSA). These reports noted various issues ranging from engine shutdowns while driving, excess engine noise, and poor MPG to interior, window, or windshield and cooling system problems. It is worth noting that NHTSA officially issued four recalls against this model year.
2013 Kia Sportage Models: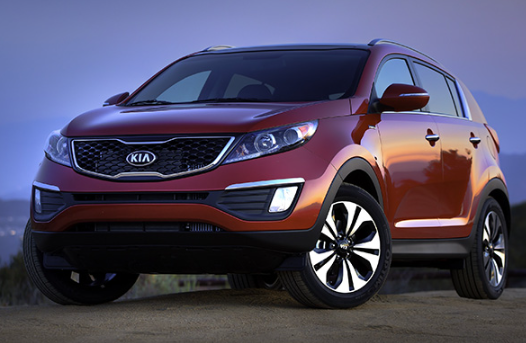 The 2013 Sportage models have received 373 user complaints and two recalls issued by the NHTSA. Most reported issues involved engine, interior, air conditioning or heating, and body or paint-related matters. The most common concerns included vehicle stalling while driving, blown engines, and uncomfortable seats.
2017 Kia Sportage Models: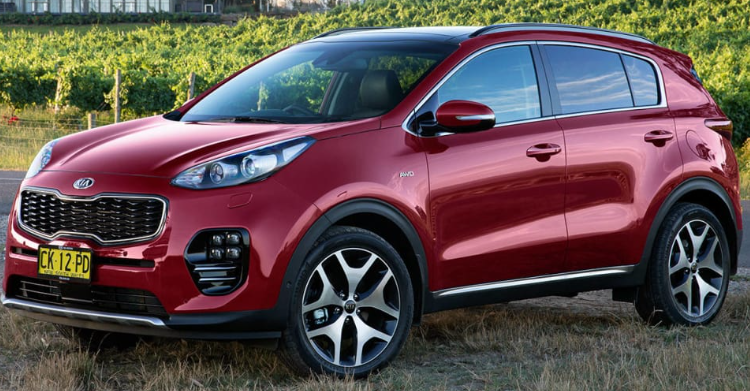 2017 Sportage models from this release year have received 288 complaints, attracting the attention of NHTSA, who have also issued three recalls in response. Reports indicate that engine, A/C or heater, transmission system, window or windshield, and exterior accessories-related issues were the most commonly cited problems, with particular emphasis on engine failure, transmission slipping, window regulator, and motor failure.
🎯Suggested article: Kia Soul Dashboard Warning Lights and Symbols
What Makes These Kia Sportage Years Worth Avoiding?
It is widely recognized that specific years of Kia Sportage models have been known to experience various common issues. These can range from mechanical malfunctions, electrical problems, and general wear-and-tear due to time. Although it is difficult to pinpoint an exact year for the worst releases, research, and discussion have pointed towards several more prone to these types of faults than others. Potential buyers or owners of such vehicles need to be aware of any associated risks to avoid unnecessary repair costs down the line.
1. Sportage Engine Problem:
Reports have indicated that Sportage models released in 2012, 2013, and 2017 have been associated with several engine-related issues. Symptoms include blown engine, stalls or dying while driving, excess knocking noise from the engine, speed controller failure, poor MPG performance, and cooling system failures. These reported problems could cause concern for consumers purchasing vehicles from these model years.
2. Sportage Interior Problem:
Kia Sportage models manufactured before 2010 and 2013 have been found to contain faulty interior accessories, leading to specific consumer issues. Reports from Copilot's information highlighted significant discomfort in handling these vehicles due to the defective parts. Consumers identified common problems such as Bluetooth not responding, radio not working correctly, doors opening too quickly, uncomfortable seats or faulty seat belts, the raw gas odor coming from the vehicle, and overhead noise coming from the Visor and dome light keep illuminating.
3. Sportage Braking Failure:
Reports from Carcomplaints.com have indicated that the Kia Sportage 2011 models correlate with more complaints regarding brakes-related issues. Consumers have reported premature wear, squealing noises coming from the brakes, ABS light staying on, brake light switch failure, difficulty starting due to locked brakes, master cylinder failure, and park brake light illuminating while driving, all of which can impact vehicle safety and performance.
4. Other Sportage Problems:
Kia Sportage has experienced a few common problems since its first released model in 1995. Among these issues reported, the most prevalent is check engine light malfunctioning, clutch problems, A/C or heater failure, windows or windshield trouble, and cooling system problems.
The Kia Sportage's 1995-2000 early released models had frequent check engine warning light malfunctions due to throttle position switch (TPS) errors. Even after trying to fix this issue, recent model owners have encountered the same malfunctioning problem. Additionally, 2000 users experienced clutch failures with symptoms such as faulty clutches or master cylinder failure. Furthermore, 2001 – 2017 model owners have reported air conditioning-related problems such as loud and noisy compressors failing to blow cold air or heat blowing cold air instead of hot air, which requires an entire replacement in extreme cases. Electrical connection errors were common but can occur in any vehicle regardless of brand.
👀Look at this: Kia Optima Dashboard Warning Lights and Symbols
Which Kia Sportage Years Are Safe To Buy Used?
This KIA SPORTAGE MODEL YEAR COMPARISON detailed report and graphical representation from CarComplaints.com features the released years of Sportage models, which can be taken as safe options for purchase. The resource offers valuable insight into the performance of these vehicles in terms of reliability and customer satisfaction. This allows one to select the correct model year based on personal needs and preferences for a better car-buying experience.
1995-99 Kia Sportage
2002 Kia Sportage
2005 Kia Sportage
2007 Kia Sportage
2010 Kia Sportage
2015 Kia Sportage
2016 Kia Sportage
2019 Kia Sportage
2020 Kia Sportage
⚡️Another article: Kia Exclamation Point Triangle Warning Lights
Conclusion
The Kia Sportage series is often lauded for its durability and reliability, providing drivers with a pleasant sporty experience. However, some models of the Sportage have become infamous for being troublesome. If you want to buy a new or used compact crossover SUV model, the Kia Sportage series should be at the top of your list; however, it is essential to know that specific models may come with more mistakes and flaws than others.