The Dodge Charger is an iconic muscle car with a large fan base. This vehicle has been available in various body shapes, engine capacities, and transmission options. However, some model years have been more problematic than others and should be avoided. With the proper research and guidance from experienced owners or mechanics, it is possible to identify which charger year is best for each individual's needs.
🎯Suggested article: Lightning Bolt Dodge Ram Warning Light Symbol Guide
Dodge Charger Years To Avoid (With Reasons)
Potential buyers should consider existing owners' experiences when researching the Dodge Charger.
Their accounts show that particular model years have been more susceptible to mechanical issues than others.
To ensure a positive purchasing experience and an optimal return on investment, one should investigate the reviews of owners who purchased Chargers from those model years that may present difficulty.
2006 Dodge Charger
2007 Dodge Charger
2008 Dodge Charger
2011 Dodge Charger
2012 Dodge Charger
2014 Dodge Charger
For years, the Dodge Charger has been plagued by many issues. Complaints have been recorded over 680, and engine failure appears to be the most prevalent problem with 2006 models. Other reported cases include problems with accessories, powertrain difficulties, and suspension problems.
2006 Dodge Charger Problems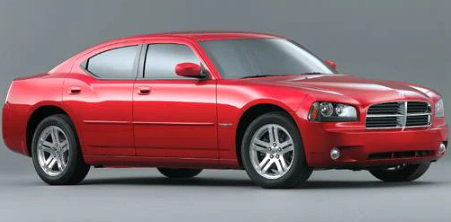 Complaints have been made on carcomplaints.com regarding the 2006 model year Dodge Charger, totaling more than 188 in number. Engine-related issues are most commonly reported by owners of this vehicle, with an estimated 105 complaints citing engine problems. The types of engine difficulties typically encountered include premature failure, stalling during a drive, valve seat failure, knocking sounds upon ignition, and checking engine lights coming on. Additionally, some reports indicate broken dipsticks and holes in pistons.
💥See also: Dodge Transmission Temperature Warning Light
2007 Dodge Charger Problems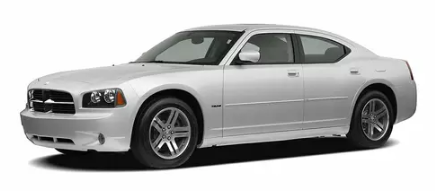 The 2007 Dodge Charger is renowned for its transmission problems. These issues include K39 Interlock Lever, Reverse Not Working, and Transmission Slipping. Due to Dodge's poorly built plastic part, many owners must contend with a significant gear shifting point. Furthermore, they reported experiencing regular faults even after being repaired.
Additionally, the engine of this vehicle has been known to be unreliable and shut off during operation. These malfunctions sometimes require a complete machine replacement, which could cost thousands of dollars in repair fees. This highlights the importance of proper care and maintenance when owning this model car.
2008 Dodge Charger Problems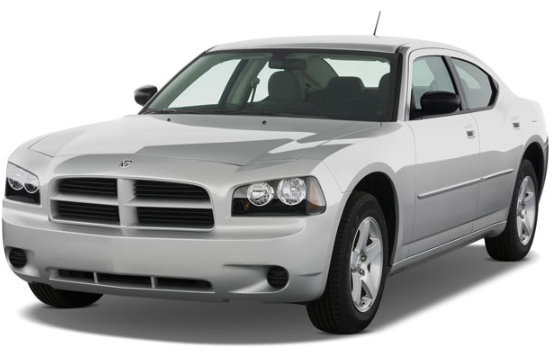 Driving down the road, an unexpected stall causes the engine to shut down with a ticking noise. The Check Engine light illuminates the dashboard of the 2008 Dodge Charger, signaling that something is amiss.
Common interior problems are sometimes at fault for engine issues in this model year of Charger – such as a child safety lock not working correctly, radio malfunctions, gear shift stuck in the park position, faulty ignition switch or clock spring failure, and even a swollen dashboard have been reported by drivers.
Taking your vehicle to your local mechanic can help diagnose these potential issues and get you back on the road safely and securely.
2011 Dodge Charger Problems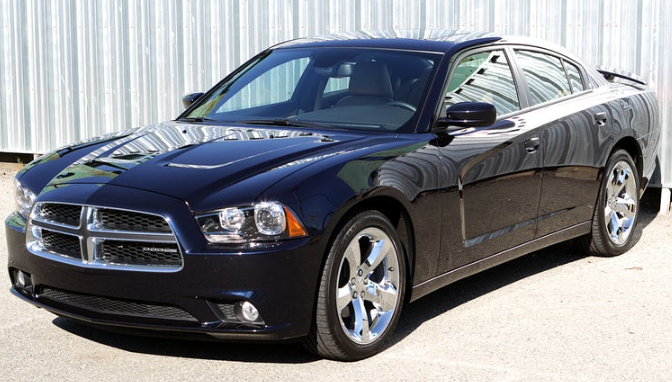 The interior accessories of the 2011 Dodge Charger have also had their fair share of issues. Problems include LED lighting failing, faulty door locks, and power windows not functioning correctly. Lighting problems in the instrument panel have been reported as well. Electrical system malfunctions have also occurred, with wires shorting out, causing electrical systems to shut down unexpectedly.
The steering has been another issue for some owners; reports include the steering wheel being tough to turn and a grinding noise from under the hood when turning corners or making sharp turns. Outside accessory issues range from wind noise around doors and windshields to clunking noises when going over speed bumps or holes in the road at high speeds. AC/Heater systems may be slow to start up or fail due to coolant leaks caused by radiator cracks or hoses that need replacement.
2012 Dodge Charger Problems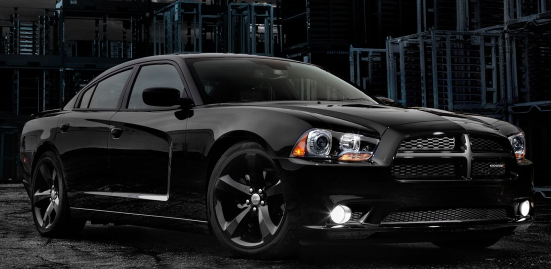 2012 was a year of electrical problems for many drivers. Alternator failure was one problem, but others included Engine Won't Start, Alternator Went Out, and All Electrical Shutting Down. Owners of Dodge Chargers were particularly affected by these issues in the years following 2012; reports indicated that their engines would suddenly stop while driving, which could lead to rear-end collisions. Additionally, ticking noises coming from the engine often foreshadowed possible engine failure.
2014 Dodge Charger Problems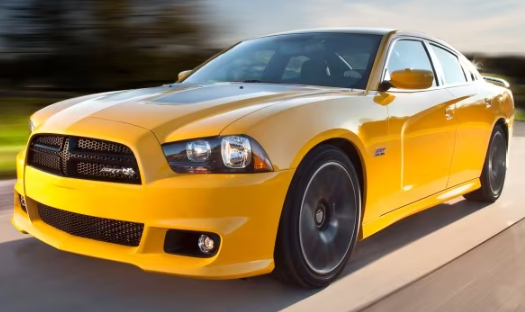 This model year of Dodge vehicles has been met with similar complaints made in the past. Various issues are reported, such as engine and transmission problems, electrical woes, steering faults, interior accessories malfunctions, and suspension troubles. Some owners have reported oil leaks from engines and power loss, while there were also reports of shifting issues that impeded the vehicle's performance.
Despite attempts to address these recurring issues, the manufacturer has yet to resolve them effectively for this model year. Customers are encouraged to stay up-to-date on recalls and other service bulletins issued by Dodge so they can ensure their safety while driving their vehicles.
What Are The Worst Years Of Dodge Chargers?
2006 Dodge Charger
2011 Dodge Charger
The 2006 Dodge Charger has been found to have the highest number of complaints overall, with premature engine failure being the most widely reported issue. The 2011 Dodge model is also known to be ridden with electrical problems, which should be considered when making a purchase decision. One should exercise caution when deciding on either of these models due to their respective issues.
What Are The Most Common Problems Of Dodge Chargers?
The Dodge Charger has been praised for its impressive power, features, and affordability. However, the previous model had some drawbacks, earning it a spot on the "avoid" list. The most significant were inadequate interior storage space, uncomfortable seating, and poor fuel economy. Fortunately, subsequent models have addressed these issues, so they should no longer be a primary concern.
1. Premature Engine Failure
Owners of a Dodge Charger 2006 or 2008 model should take extra caution with their engines, as these models are most prone to premature engine failure. This is the most frequent and significant condition that owners should watch out for, despite these cars being designed for high performance.
2. Gear Shift
This issue has been reported to plague specific models of the Dodge Charger, specifically those manufactured in 2007 and 2014. Users have frequently complained about the gear-changing mechanism getting stuck in the park. While it is not a significant problem, it can be highly irritating if left unresolved, typically requiring several minutes before being able to shift back into regular operation.
3. Door Panels Are Warping
Reports have surfaced surrounding the 7th generation Chargers of 2016, in which the door panels are deteriorating and peeling away from the trim around the gear shift. This is a concerning issue attributed to subpar design, thus raising questions regarding quality control standards and practices.
4. Alternator Failure
It has been determined that the issue in question is caused by a malfunctioning alternator, as evidenced by its unique symptoms – a whining sound followed by an odor of hot rubber. This problem has had widespread implications and remains to be present throughout 2011.
Which Dodge Charger Years Are Safe To Buy?
Dodge Charger has a unique reputation in the automobile industry. It is often considered affordable for those purchasing a car but offers excellent value and performance. Looking at recent model years of Dodge Chargers, many people agree that these make safe purchases as they are reliable vehicles with plenty of features available.
2009 Dodge Charger
2017 Dodge Charger
2018 Dodge Charger
2019 Dodge Charger
2020 Dodge Charger
2021 Dodge Charger
The Dodge Charger 2020 is reliable and trustworthy for those seeking a muscle vehicle. It offers comfortable seats with lumbar support, making it an ideal option for daily commutes. Those who prefer the 2021 model can benefit from its larger cabin size and exceptional road performance. The 2017 model may be less spacious than some later versions but retains excellent appearance credentials, while the 2009 vintage of this car still holds up in terms of a design aesthetic.
Which Dodge Charger Year Have The Most Engine Issues?
The 2006 Dodge Charger has been recorded as having the most engine issues amongst similar models, with 105 complaints lodged. This particular vehicle's 2007 and 2008 models have also experienced many engine-related problems, with 34 and 26 complaints, respectively.
How Long Do Dodge Chargers Usually Last?
In 2006, the Dodge Charger registered the highest engine issues on carcomplaints.com; 105 complaints were logged. The 2007 and 2008 models also suffered from this issue, with 34 and 26 complaints reported.
Are Dodge Chargers Expensive To Maintain?
RepairPal reports that Dodge drivers typically spend around $634 in yearly maintenance. However, the cost of keeping up a Dodge may change depending on the age, mileage, model, and location of the vehicle, as well as its dependability. Owning a Dodge is much more economical than other luxury cars' yearly maintenance costs – often exceeding $850.
💥See also: Dodge Challenger Dashboard Warning Lights and Symbols
Last Words
The Dodge Charger has been a consistent presence in the automotive industry for the past 50 years, boasting various design modifications that have allowed it to remain one of the most sought-after vehicles on the market. In terms of reliability, recent models of the Dodge Charger have seen their performance reach new heights, with 2020 being cited as one of its best years yet. Now is a reasonable time to invest in this iconic vehicle.