The versatile and budget-friendly Dodge Dakota is a reliable choice for those needing a vehicle that can handle towing and hauling. With its decent fuel efficiency, the Dodge Dakota has become a popular option among mid-size cars. However, as with any automobile, there are some drawbacks to consider.
Some issues with the Dodge Dakota may include unusual noises, malfunctioning ball joints leading to uncomfortable steering, dangerous airbags, difficulty shifting out of park mode, damaged dashboards, and brake problems. It is important to note that not all model years are created equal regarding the Dodge Dakota's performance on the road. In 2011, production of this beloved truck was discontinued after many successful years on the market.
🚀Recommended article: Dodge Charger Years To Avoid
Knowing which Dodge Dakota Years To Avoid and which will provide optimal performance on the road is crucial for those considering purchasing a used Dodge Dakota. This informative article aims to guide readers in making an informed decision regarding their potential purchase of a Dodge Dakota by highlighting key factors to consider when evaluating different year models.
Which Dodge Dakota Years To Avoid?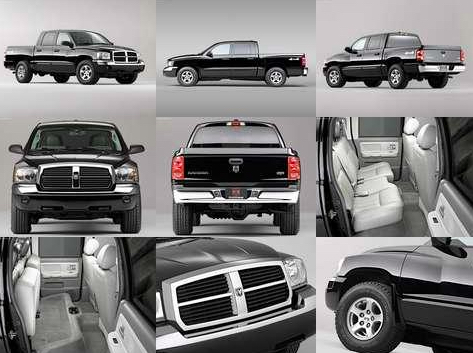 Over the years, several Dodge Dakota models have stood out in the market. However, certain years of the Dodge Dakota should be avoided for those looking to make a wise investment in a used vehicle.
Recently, the model has faced numerous issues and complications, making it an unwise choice for potential buyers. It is, therefore, advised to steer clear of these problematic models and opt for more reliable options instead.
2000 Dodge Dakota Problems: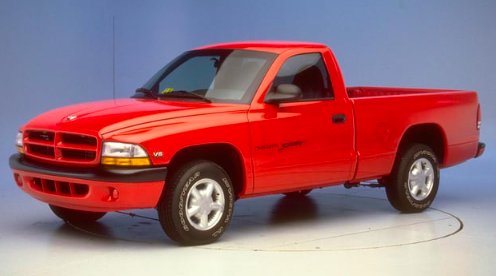 The utmost concern surrounding this particular model lies in its engine issue. The build-up of oil sludge has been a worry, as it can quickly reduce pressure within the 2000 Dodge Dakota. This can greatly affect idling and potentially result in misfiring.
Also, owners have expressed their grievances regarding the paint on the hood and roof, noting that it completely fades away over time. These concerns raise serious questions about this vehicle model's quality and reliability.
2001 Dodge Dakota Problems: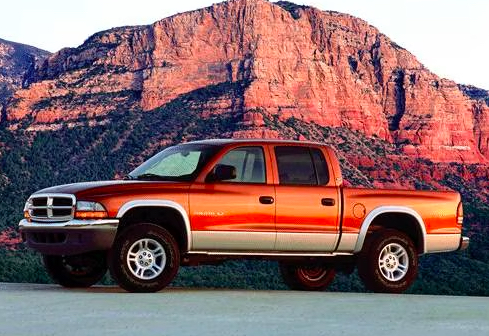 The 2001 Dodge Dakota was equipped with a faulty braking system that resulted in overheated wheels and the production of smoke. When the ABS feature was engaged, the rear brakes would also lock, causing safety concerns for drivers.
Additionally, numerous users have reported transmission issues with this particular model. The ball joints were noted to fail by multiple individuals as well. In addition to these mechanical problems, the paint job on this vehicle lacked quality. Users said it tended to peel off or become chalky over time. These issues raise red flags and highlight potential areas of improvement for future models.
2002 Dodge Dakota Problems: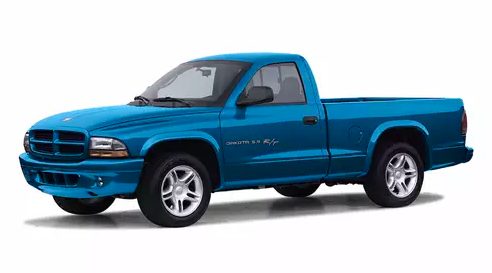 The 2002 Dodge Dakota model has been the subject of frequent complaints due to several critical issues. Most of these complaints were related to the brakes and engine, with reports of regular brake lockups and overheating hindering normal braking capabilities.
Additionally, a significant number of owners experienced a drop in oil pressure, which resulted in improper functioning of the engine. Another concern for this model was its air conditioning system, which posed various problems for many users.
2004 Dodge Dakota Problems: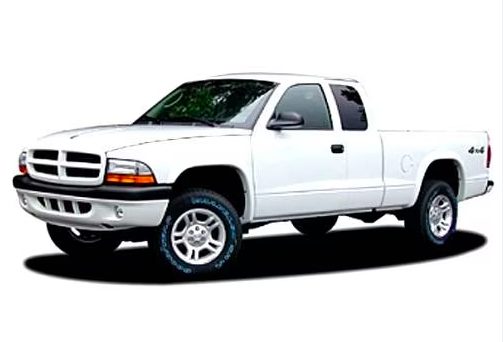 The 2004 Dodge Dakota has faced criticism for its transmission issues, particularly with the transfer case chain spring occasionally failing due to shifting concerns.
Additionally, quick sludge build-up can cause loud banging noises and abrupt stoppage, causing inconvenience for drivers. Some individuals have also commented on the jerky steering of the vehicle, although this is more of a personal preference rather than a flaw in the design.
2005 Dodge Dakota Problems:
The 2005 model of the Dodge Dakota has been plagued with many problems, most notably an engine that idles roughly. In addition to this issue, there have been reports of certain cylinders failing to fire properly.
While brake issues were present, they were not as severe as those experienced in the 2002 version. However, during braking, drivers may experience swaying, making driving inconvenient and potentially hazardous.
🚀Recommended article: P1281 Dodge Ram 1500
What Makes These Dodge Dakota Years Worth Avoiding?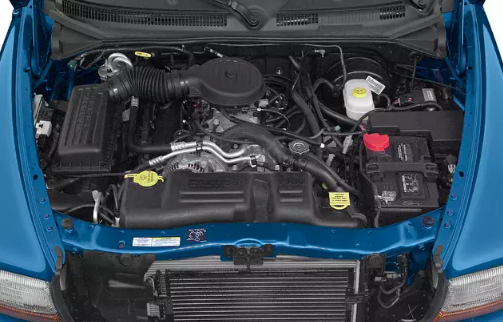 One should exercise caution when considering purchasing a Dodge Dakota for certain years. Many customer grievances have been reported regarding this particular vehicle, the most prevalent being its performance and reliability.
Upon closer examination, it has been determined that several recurring issues within specific models of the Dodge Dakota warrant attention. It is imperative for potential buyers to thoroughly assess and evaluate these concerns before deciding on which model to invest in.
1. Engine Issues
The Dodge Dakota models frequently encountered engine problems, a major issue for many owners. Commonly reported cases included loss of oil pressure due to sludge buildup, variable idle speeds, and repeated misfires on a single cylinder.
Additionally, the vehicle was prone to engine overheating due to leaks in various locations. The primary cause of this overheating was coolant leakage, resulting in the engine losing control of its temperature. Thankfully, identifying an overheated engine was a relatively straightforward process for drivers.
2. Bodypainting Issues
Concerns have arisen among owners of Dodge Dakotas manufactured in 2002, as many have noticed issues with the body paint. Clear coat peeling and blotchy color have been reported, causing significant distress for these individuals. In particular, customers have observed a rapid deterioration of the top layer of paint on their vehicle's roof.
Additionally, complaints regarding oxidization of the roof's clear finish and rusting wheel wells have also been voiced by owners. These problems with the body paint on Dodge Dakotas from 2002 require immediate attention to ensure customer satisfaction and maintain brand reputation.
🎯Suggested article: Warning Lights In Dodge Caravan
3. Cracked Dashboard
The issue was initially brought to attention in 1998 and persisted until 2006. The likely cause behind this recurring problem is the utilization of substandard plastic materials in the construction of the dashboards, resulting in premature deterioration after prolonged usage. It has been speculated that a major contributing factor could be inadequate production techniques specifically related to the molding process of these crucial components. This results in stress fractures forming on the dashboard surface, manifesting as straight lines, when the molten plastic fails to reach optimal temperatures during manufacturing.
4. Airbag Problem
One of the primary concerns surrounding the Dodge Dakota lies from 2005 to 2011, during which a significant issue emerged affecting truck models. The airbags in these models pose a major risk and should not be disregarded. As time passes, the inflators within these airbags can become unstable and potentially burst or detonate upon deployment, resulting in hazardous metal fragments entering the vehicle's cabin. For those considering purchasing a Dakota from this timeframe, it is strongly advised to have it promptly inspected. To address this pressing matter, the company has issued a recall as a means of resolution.
5. Brake Problems
The Dodge Dakota boasts a robust braking system that provides assurance and safety to its drivers. Selecting a model year with a dependable braking system is imperative to ensure optimal performance. This decision not only saves money but also promotes road safety. Some common brake-related issues include brake cylinder lockup, heated brake smoking, and brake lockup. Among the various years of production, the 2002 Dodge Dakota stands out as having the most reported cases of braking difficulties among nearly sixty-nine individuals.
Which Dodge Dakota Years Are Safe To Buy?
It has been previously mentioned that the Dodge Dakota years should be steered clear of. However, it is important to determine which specific years are suitable for driving.
The following list consists of the most favorable years for the Dodge Dakota model.
2011 Dodge Dakota
The 2011 Dodge Dakota saw significant improvement in various areas compared to its predecessors.
The powerful V8 engine roared to life under the hood, providing impressive strength and performance.
Besides its formidable engine, the manufacturer thoughtfully added a top-of-the-line navigation and audio system for enhanced convenience and entertainment.
Despite its strong reputation in the market, the 2011 Dakota fell short in comparison due to its subpar interior materials and absence of electronic stability aid technology.
2010 Dodge Dakota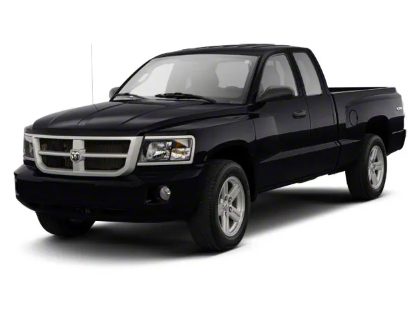 The 2010 version of the Dodge Dakota was regarded as one of the final models produced, with significant admiration from its fan base.
The powerful truck has a V6 engine that can effortlessly tow up to 5,000 pounds. Its robust capabilities make it well-suited for heavy-duty tasks.
For even greater towing capacity, the V8 model of the truck can elevate the weight limit to an impressive 7200 pounds. This remarkable upgrade provides added strength and efficiency for demanding hauling needs.
With advanced safety features such as ABS braking and airbags, this vehicle prioritizes driver and passenger protection. Including these essential components ensures exceptional safety while on the road, giving drivers peace of mind.
2009 Dodge Dakota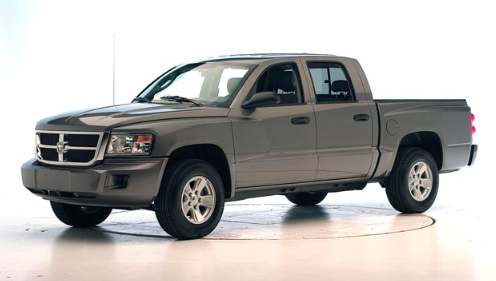 The 2009 model of the Dodge Dakota is a highly coveted option for those pursuing a powerful truck with unrivaled highway handling.
This vehicle boasts impressive fuel efficiency, achieving a maximum distance of 15 miles per gallon. The interior of this model exudes a luxurious and sophisticated ambiance.
A highly sought-after feature among consumers is the inclusion of heated leather seats by the manufacturer. Countless individuals have admired this added comfort and luxury in the car's design.
💥See also: Dodge Airbag Warning Light
Last Words
The discontinued production of the Dodge Dakota has not diminished its aesthetic appeal. Discerning the ones with long-term value versus those with costly maintenance is paramount for those searching for a pre-owned model. Numerous issues have plagued the 2000 and 2002 models, whereas the 2010 and 2011 versions boast greater reliability. Various factors must be considered carefully when seeking a Dodge Dakota that offers safety and financial savings.