In 2007, Ford introduced the Ford Edge as a crossover SUV. The car quickly gained popularity due to its excellent performance and family-friendly features. Since its debut, over 1.8 million vehicles have been sold in the United States alone. Despite its success, some models of the Ford Edge have received numerous complaints about door-ajar lights staying on, electrical issues, faulty transmissions, and engine stalling.
Of all the years produced, the 2011 and 2013 models are particularly problematic for drivers with these issues. To help prevent common problems associated with the Ford Edge vehicle lineup and purchase one that meets your needs best, this article will provide tips on identifying potential issues ahead of time and recommendations for which model year is most reliable overall.
👀Look at this: Shift Sys Fault Ford Fusion
Ford Edge Years To Avoid (With Reasons)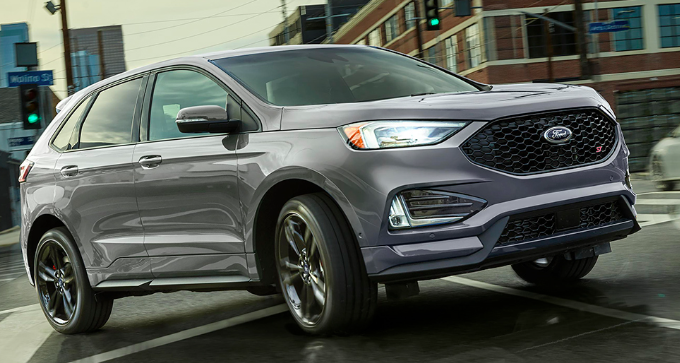 The Ford Edge is a well-known model from one of the industry's leading manufacturers. However, numerous reports have been accumulated from various forums and blogs that sometimes suggest several problems with this car. Car Complaints has recorded 2135 complaints about the Edge on its website, indicating that some years of production did not perform as expected and received more negative customer feedback than others.
2007 Ford Edge
2008 Ford Edge
2011 Ford Edge
2012 Ford Edge
2013 Ford Edge
2015 Ford Edge
Examining each year's most concerning problems individually is a worthwhile endeavor.
2007 Ford Edge Problems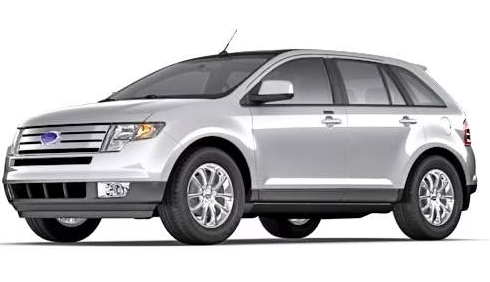 The Ford Edge 2007 experienced transmission issues, including the dreaded PTU failure and shuddering acceleration. Many users also reported power brake booster failures, rotor malfunctions, stiff pedals, and loud noises from the rear wheels due to bearing and hub issues. To address these problems, appropriate fixes or replacements were necessary to restore optimal functioning.
2008 Ford Edge Problems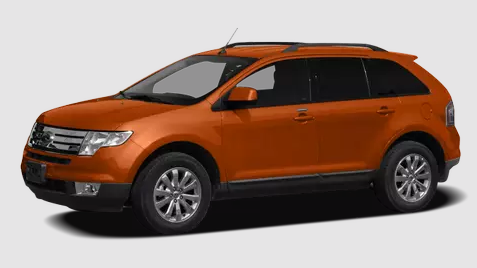 The Ford Edge 2008 received numerous complaints, with 152 appearing on Ford Problems and 192 on Car Complaints. The most commonly reported transmission issues include transmission stopping without notification, failure, heavy noise, and acceleration loss after 80-100k miles of use. Other common problems had internal water pump failure, brake malfunction, and heater not working correctly; engine stalling was widespread. Solutions for these problems often involve replacing the engine, starter wire, or battery.
2011 Ford Edge Problems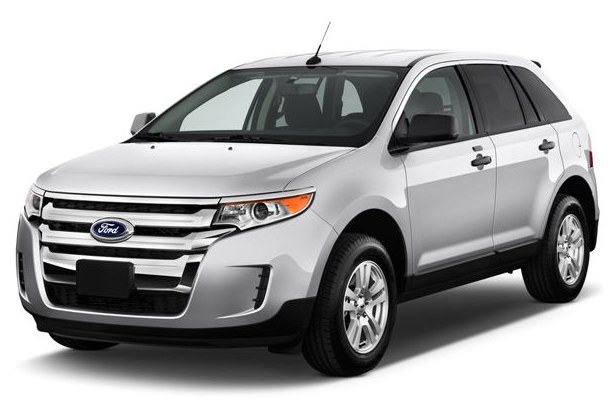 The Ford Edge 2011 had a few significant drawbacks, the foremost being that its door-ajar light would stay illuminated even when all doors were securely closed. This was due to defective sensors, which misled the vehicle's computer and resulted in the inside lighting not turning off. Customers could temporarily spray WD 40 on the latch or replace the sensor and latch assembly to resolve this issue.
Additionally, many customers of this model year reported overheating, power steering pump failure, faulty turn signal, and sunroof issues, as well as jerky acceleration and faulty brake booster with wrench light on.
2012 Ford Edge Problems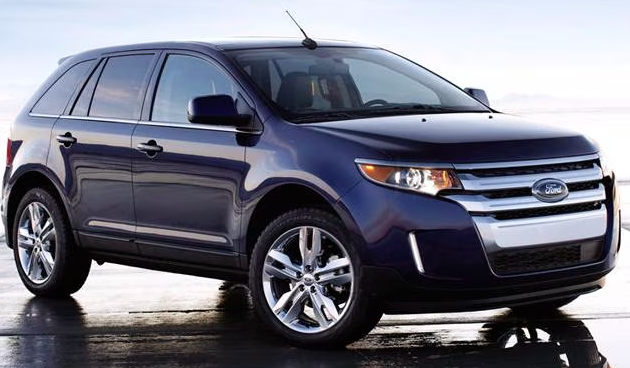 For the Ford Edge 2012, a total of 227 complaints were logged. The most frequent issue this year was the door-ajar signal. Additionally, batteries would often die after towing activity. There were also reported issues with the transmission, steering wheel, interior accessories, engine, and braking system components – particularly concerning brake pedals not responding as expected unless pressed hard and pedal going too low. To resolve these problems, replacement of the brake booster may be necessary.
2013 Ford Edge Problems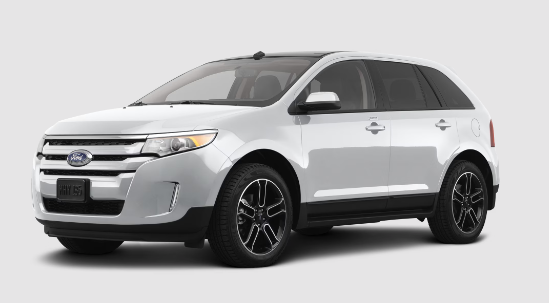 The Ford Edge 2013 is often considered the worst model year due to 628 complaints received. Many problems that were present in 2012 year continued, including battery failure every 50,000 miles and engine shutdowns during rides. Other issues were throttle control failure, sudden acceleration, shift to park warning light, unresponsive brakes, brake booster failure, and windshield wipers refusing to turn off.
What Are The Worst Years Of Ford Edge?
Edge cars from the first generation experienced much criticism on forums and blogs due to the door-ajar light issue that persisted in models from 2011, 2012, and 2013. This remained an issue for many users even after these model years had passed.
Among these, the worst years are:
2011 Ford Edge
2013 Ford Edge
These cars of this era were notorious for having a few common issues, such as power loss, engine stalling, faulty engine, and transmission issues. Furthermore, they became known for sudden engine failure and throttle control faults.
💥See also: Ford 5.4 Coolant Temp Sensor Location
Most Common Problems Of Ford Edge
Examining the difficulties that Ford Edge vehicles have had, it is clear that there are various issues to consider.
1. Brake Booster Malfunction
This problem affected many first-generation cars, such as the 2007, 2009, 2010, 2011, and 2013 Ford Edge. The brakes often fail to work correctly in these cases; other symptoms included a stiff brake pedal and noise when pressing the pedals. Investigation revealed that low pressure on the master cylinder was behind this issue; additional causes could be an incorrectly positioned brake push rod, hardness of the inner piston of the brake booster, or a fault with its attachment to the intake manifold.
2. Illuminated Door Ajar Light
Ford Edge, owners of 2011, 2012, and 2013 models, have reported difficulty with the light constantly staying illuminated despite all doors being closed. This has been attributed to a short circuit in components such as the dome light, door switches, and anti-theft system. Customers have found this issue extremely inconvenient and disruptive when attempting to drive their Ford Edges.
3. Transmission Issues
The Ford Edge 2007, 2008, 2011, 2012, and 2013 have had many issues with their gear changing system. Transmission sliding and loud noises are two of the most common occurrences. If there is excessive vibration when turning or going uphill at less than 40 miles per hour, then it could be an indication that something is wrong. The transmission range sensor must be replaced to help resolve this issue; however, in some cases, it may require a complete replacement of the entire transmission system.
Which Ford Edge Years Are Safe To Buy?
Ford Edge has experienced some troubles over the years; however, it has also produced a variety of excellent automobiles. Examples of these vehicles include:
Ford Edge 2014
Ford Edge 2018
Ford Edge 2019
Ford Edge 2021
The 2014 Ford Edge has seen a significant increase in its fuel efficiency and mileage. Its interior is tranquil, thanks to the V6 engine with all-wheel drive. This car's much-debated door-ajar light issue has also been successfully resolved. With comfortable seating for up to five passengers, entertainment options that allow the linking of smartphones, and plenty of safety features, the Ford Edge is worth considering for drivers who want a smooth ride.
The 2021 model has an improved seven-speed transmission and reverse parking sensors on all trims, making it even more attractive for those looking for performance without compromising comfort or convenience.
The 2013 Ford Edge users have reported widespread engine issues, including stalling, a lit check engine light, deceleration while driving downhill, low idle speeds, and oil leaks. Such mechanical problems are proving to be quite troublesome for many owners of this model.
Which Years Have The Most Interior Problems?
2008, 2011, 2012, 2013, and 2014 have experienced several interior-related issues. These include radios turning on automatically, shift-to-park warning lights not working as they should, display screens malfunctioning, and backup cameras failing to operate correctly.
💥See also: Ford Falcon Dashboard Warning Lights and Symbols
Final Words
When buying a Ford Escape, the best option is to go for one of the newer vehicles from the second generation (2015 – 2022). This will help avoid any common issues that have been known in models of previous years.
However, if this is not possible, these earlier Ford Edge Years To Avoid as they are plagued with various problems. Hopefully, this guide has provided helpful information when selecting your preferred Ford Edge car.