The Ford Explorer Sport Trac, a vehicle produced by the renowned manufacturer Ford, debuted in 2001 and was discontinued after a decade of production. A pre-owned SUV presents an attractive option for those seeking to purchase a new car while saving money.
However, it is crucial to thoroughly research which model years of the desired vehicle boast exceptional reliability before deciding. It has been determined through extensive analysis that the 2001 Ford Explorer Sport Trac years to avoid due to numerous reported transmission slip issues among the ten models produced.
📢Read also: Ford Edge Years To Avoid
This information aims to assist individuals in their search for a reliable pre-owned Ford Explorer Sport Trac and guide them toward making an informed choice.
Ford Explorer Sport Trac Years To Avoid (List Of Years)
The Ford Explorer Sport Trac has established itself as a unique and enduring vehicle, standing the test of time.
The most optimal performance from the Ford Explorer Sport Trac can be achieved by avoiding specific model years.
2001 Ford Explorer
2002 Ford Explorer
2003 Ford Explorer
2004 Ford Explorer
2005 Ford Explorer
2007 Ford Explorer
It is advised to refrain from selecting these specific years due to various factors. A thorough analysis of the issues about each year will be provided, along with recommendations for the optimal choice.
2001 Ford Explorer Problems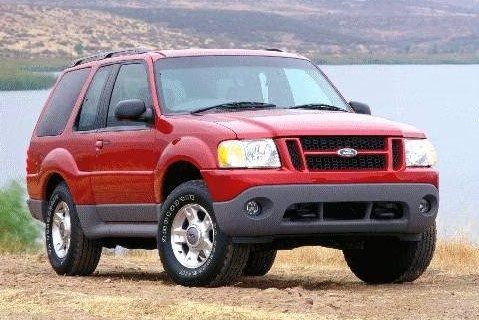 In 2001, Ford released the Explorer model, which has garnered attention due to its persistent transmission issues. As reported on Carcomplaints.com, 51 cases have been recorded regarding this problem. Along with transmission problems, engine malfunctions in this year's model have also occurred. The most common issues include broken timing chains and consistent alerts from the checking engine light.
2002 Ford Explorer Problems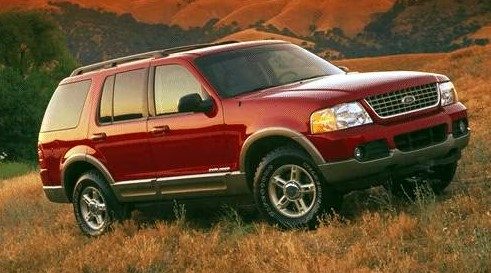 In 2002, the Ford Explorer faced similar issues in its transmission system as its predecessor, the 2001 Ford Explorer. The problem with body and paint was also prevalent in this model, ranking second on the list of concerns for customers. Despite advancements in technology and design, these recurring problems have persisted through multiple years of production for the Explorer. This raises questions about potential flaws or oversights in the manufacturing process that may need to be addressed for future models.
2003 Ford Explorer Problems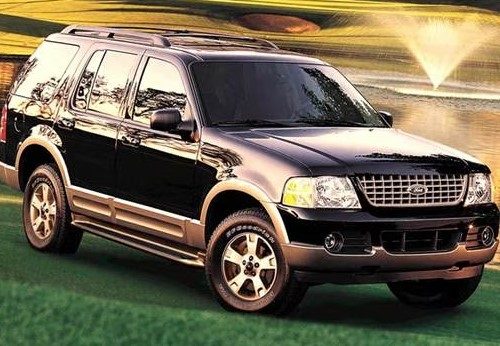 The 2003 For Explorer faces two prominent obstacles that require immediate attention. These challenges consist of engine complications and transmission difficulties. Transmission failure has been noted as the most common issue among these. In addition to this, other concerns, such as fuel system problems and electrical disruptions, have also been reported. To ensure optimal performance and customer satisfaction, these issues must be addressed promptly by implementing effective solutions.
2004 Ford Explorer Problems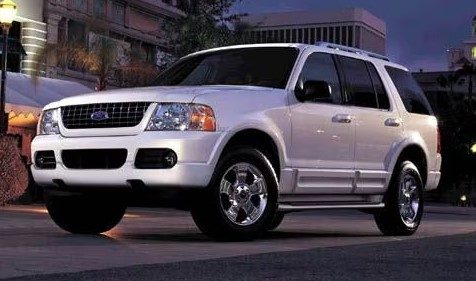 The Ford Explorer 2004 faced numerous difficulties with its engine performance. A popular website indicates a high frequency of 12 reports regarding engine issues and an additional 10 complaints related to electrical malfunctions.
2005 Ford Explorer Problems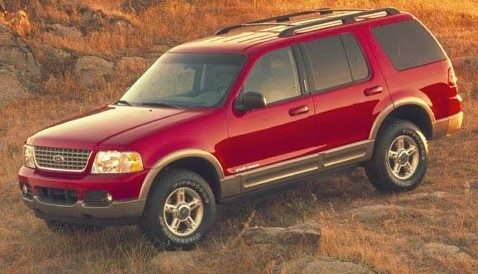 The 2005 model exhibits similar issues to the previous year's version. The most frequently reported concerns on carcomplaints.com are body paint and engine functionality.
2007 Ford Explorer Problems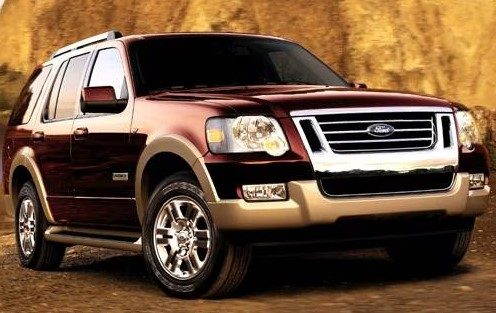 The 2007 Ford Explorer, much like its predecessor in 2001, has been plagued with significant transmission issues. Ranking second on the list of worst years to avoid, this model has garnered a reputation for multiple problems. These include engine malfunctions, cooling system deficiencies, and even subpar paint quality. Whether these challenges are due to manufacturing flaws or other factors, it is clear that the 2007 Ford Explorer presents a considerable concern for potential buyers.
What Are the Worst Years Of Ford Explorer Sport Trac?
The 2001 and 2007 Ford Explorers have been criticized for transmission malfunctions, much like their predecessor in 2001. Online platforms such as review websites and blogs have recorded dissatisfaction among owners of these models regarding their transmissions.
Most Common Problems Of Ford Explorer
Like its predecessor, the 2007 Ford Explorer faced significant transmission problems that affected its overall performance.
Several factors contributed to making these particular years undesirable for potential buyers. A comprehensive breakdown of each issue and corresponding complaints will provide a thorough understanding of the car's shortcomings.
Based on extensive research, it has been found that there are several compelling reasons to steer clear of specific years.
Transmission Problems
Electrical troubles
Wheel bearing failures
Transmission Problems
Some Ford Explorer Sport Trac models, have shown a tendency for transmission failure, causing concern among owners. The gearbox, one of the more expensive components in a vehicle, can become costly if it frequently breaks down while driving. This has been particularly prevalent in the 2007 and 2001–2002 models, as reported by numerous sources.
Some of the transmission failure problems included:
Shifting difficulties
Transmission failure
Slipping transmission
One may find themselves significantly inconvenienced by transmission issues, which can be just as troublesome as a faulty engine. It is advisable to avoid purchasing 2001, 2002, and 2007 models to prevent such complications.
Air Bag And Seat Belts Issues
Engine issues were frequently reported in the 2001, 2005, and 2007 Ford Explorer Sport Trac versions.
The cost of car engine repairs proved to be substantially higher than the entire value of the pre-owned vehicle, a fact that customers uncovered. Several specific problems with the engine were identified and reported, highlighting potential challenges for consumers in this market.
Broken timing chain adjusters
Constant check engine light on
Rubber belt noise
The optimal experience with a Ford Explorer Sport Trac purchase can be achieved by avoiding certain models notorious for engine issues. Selecting these particular models may result in significant engine failure, hindering the overall performance of your vehicle.
⚡️Another article: Ford Edge 3.5 V6 Cylinder Numbering
Electrical Problems
The reported electrical problems in certain Ford Explorer Sport Trac models have caused concern among users. These issues include haywire gauges, inaccurate fuel readings, and unexpected vehicle shut-offs while driving. Among the different years of production, the 2004 model has been identified as having some of the most prevalent electrical malfunctions. This highlights the importance of careful consideration when choosing a vehicle and avoiding potential problem-prone years such as 2004 for the Ford Explorer Sport Trac.
Which Years Are Safe To Buy Used?
One may decide by carefully evaluating all available options based on the knowledge presented.
The Ford Explorer Sport Trac has been known to have exceptional years, as reported by various sources.
2008 Ford Explorer
2009 Ford Explorer
2010 Ford Explorer
The Ford Explorer Sport Trac has proven to be a top-performing vehicle in recent years. The model's later versions have seen significant upgrades, making them even more desirable for potential buyers. In particular, the 2007 redesign of the Sport Trac has greatly improved its overall performance and features. As evidenced by the 2008, 2009, and 2010 models, each subsequent year has only enhanced this already impressive car.
During the model years 2003, 2004, and 2007, the engine of the Explorer has been found to have a significant number of issues that have caused concern among drivers.
During the early 2000s, concerns regarding Ford Explorer's transmission troubles were at an all-time high. Specifically, in 2001 and 2007, the model years that received the most complaints centered around transmission failure. These two years proved particularly problematic for owners of these vehicles due to the frequent mechanical issues they faced with their transmissions. As a result of these recurring problems, it is advised to avoid purchasing a Ford Explorer from either of these two years as they display some of the worst performance in transmission reliability.
⚡️Another article: Ford F250 6.7 Diesel
Last Words
The Ford Explorer Sport Trac is an exceptional pickup vehicle, offering power and versatility. For those looking to purchase a used model, it is important to carefully assess the options available and choose one that meets their needs and standards. With this in mind, discerning buyers will appreciate being informed about the Ford Explorer Sport Trac years to avoid due to potential drawbacks. This knowledge can prove invaluable when making a purchasing decision for this particular car model.