The Ford Taurus has been a staple of the car industry since its initial release in 1986. Over time, it has sold thousands of units, and many have enjoyed it for years. Despite some issues reported between 2000-2005, the Taurus is still widely considered an excellent vehicle choice.
Ford addressed several reliability difficulties during this period, and now the Taurus is considered reliable again. The most severe issue with the Ford Taurus was transmission difficulties – which some people may want to consider before making their purchase decision. Potential buyers must research used models to make an informed decision when purchasing a Ford Taurus.
🚨You may be interested in: Ford Flex Years To Avoid
Ford Taurus Years To Avoid (List Of Years)
With long dependability and good investment history, the Ford Taurus is well-known among first-time automobile buyers. Though there have been some years with higher transmission failure rates than others, overall, it has had many more years of successful operation than not.
Worst Years of Ford Taurus:
It is advisable to avoid purchasing a Ford Taurus for specific years if one is interested in acquiring a secondhand car.
2000 Ford Taurus
2001 Ford Taurus
2002 Ford Taurus
2003 Ford Taurus
2004 Ford Taurus
2005 Ford Taurus
This data reveals that the 2003 Ford Taurus is the most complained-about model, with 407 customer complaints. Additionally, transmission failure was the most serious issue for this model, resulting in a high average repair cost.
What Makes These Ford Taurus Years Worth Avoiding?
2000 Ford Taurus Problems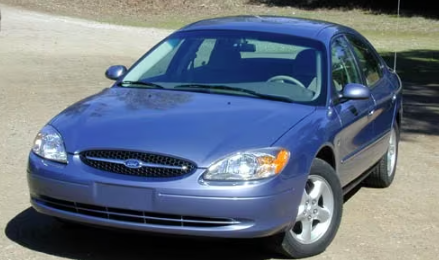 Being the oldest on the list, this model, with production nearly two decades ago, has encountered several issues. The transmission and electrical systems have both been problematic in this model, as well as some engine complications such as sounds and sudden speed increases. While inconvenient, they are preferable to having the vehicle cease running in motion.
2001 Ford Taurus Problems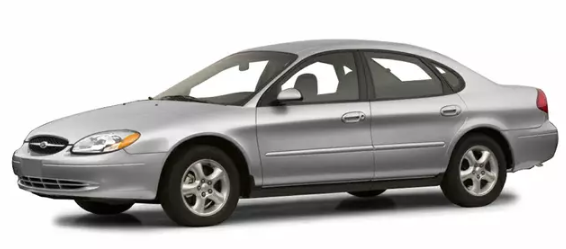 Many faults arose on the 2001 Ford Taurus, but those concerning the transmission and suspension systems were most prevalent. Additionally, issues with the air conditioning system were common; the heater would circulate chilly air, and the compressor head was known to fail.
2002 Ford Taurus Problems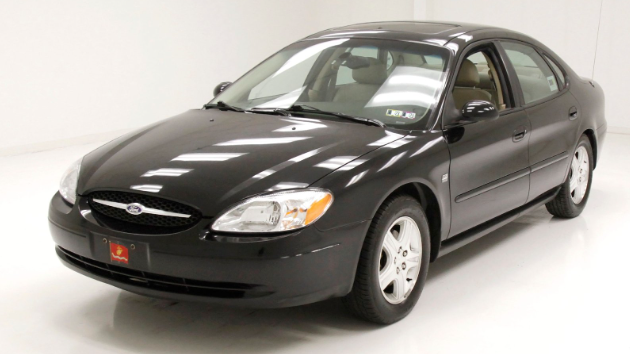 The 2002 model of the vehicle was not without its faults; most notably, the engine was a clumsy mess, with the Check Engine Light staying on all the time and misfires occur. When driving, strange noises from the motor could also be heard. In addition, issues were found in both suspension and gearbox components, such as broken front springs and other troubles in the suspension system.
2003 Ford Taurus Problems
The 2003 Taurus Ford model has lived in infamy as one of the worst cars ever released. It had multiple engine and transmission issues, making it a nightmare for owners. The transmission system would unexpectedly fail, leaving them unable to drive their car and forcing them to pay high costs for replacement parts. This model was not well-received by consumers.
2004 Ford Taurus Problems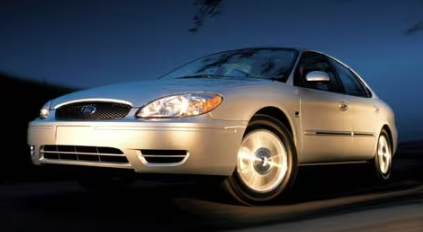 The 2004 Ford Taurus was one of the more unreliable models available to consumers, with a range of issues reported most commonly in its transmission and electrical systems. These included alarm malfunctions due to failure in the electrical system, as well as problems with the ignition coil.
2005 Ford Taurus Problems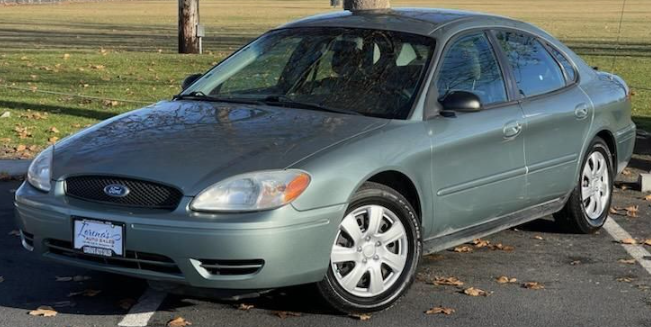 In 2005, Ford Taurus customers reported transmission problems with the system failing—additionally, some experienced difficulties with the torque converter. Furthermore, reports of stuck accelerators and unintended acceleration surfaced about the engine.
🎯Suggested article: Ford Focus Years To Avoid
What Makes These Ford Taurus Years Worth Avoiding?
It is known that the Ford Taurus model years with the most common transmission issues are 2003, 2004, and 2005. Now that these crucial years have been identified, examining the typical problems these make and model owners face over time is essential. This includes recognizing the difficulties they may encounter to better prepare them for resolving any potential issues.
1. Transmission Problem
Transmission issues experienced by Ford Taurus owners have been linked to insufficient transmission fluid and lack of maintenance. Sliding between gears instead of gliding smoothly is the second most prevalent problem, possibly due to a malfunctioning sensor, vacuum issue, or faulty solenoid. Replacing or rebuilding the transmission is often seen as the best remedy for this issue.
2. Suspension Problems
Carproblemzoo.com has reported that Ford Taurus owners are voicing numerous grievances concerning the vehicle's suspension system. The principal issues appear to be related to the front and rear suspension coil springs, with many reports of a loud metallic clanking sound resulting when one of these splits while in operation, which could lead to a tire puncture and a potentially hazardous situation.
3. Engine Issues
The Ford Taurus has been the subject of numerous complaints, primarily focused on engine issues. Many owners have experienced severe problems with their vehicles, both in terms of money and time lost to restoring them to a usable state. These engine-related concerns include shuttering, cranking but not starting, fires, and valve cover leakage resulting from leaking coolant or oil, which can cause overheating and damage the engine's parts.
Which Ford Taurus Years Are Safe To Buy?
The Ford Taurus models have been thoroughly tested and are widely recommended. This selection of vehicles includes all the top-of-the-line Ford Taurus models that have ever been manufactured.
2012 Ford Taurus
2016 Ford Taurus
2018 Ford Taurus
2019 Ford Taurus
Having identified the Ford Taurus years best to avoid, one can now focus on models they can buy pre-owned or used confidently.
2012 Ford Taurus
The 2012 model of this sedan offers plenty of features for those with a tight budget. With almost no complaints, it promises a generous trunk capacity that is sure to be appreciated by most users. Moreover, the ride quality was highly rated during its time and remains well respected still today. An excellent choice all around.
2016 Ford Taurus
The 2016 Ford Taurus has earned its place in the market as a dependable car with an excellent driving experience. Despite the cramped cabin and weaker performance, it responds quickly and is equipped with the Sync 3 infotainment system, making operation a breeze. The quality of this model is clear to see, making it an excellent choice for those looking for reliability without sacrificing features.
2018 Ford Taurus
The handling and brakes are of a high standard, as are the other two variants available. The V6 engine provides an enjoyable driving experience in comfort and control. The infotainment system is ideally suited to user needs, with an intuitive design allowing easy operation. Altogether, users can be assured of a comfortable ride.
🚀Recommended article: Ford Expedition Years To Avoid
2019 Ford Taurus
Its owners highly praise the 2019 Taurus for its handling and braking, which make it one of the most comfortable vehicles in its class. Its excellent performance has made it a top choice for many drivers.
Final Words
Throughout its years of production, the Ford Taurus was known to have transmission problems. Despite this, it still gained a solid reputation for dependability and reliability from drivers who found that, when properly maintained, the car provided a flawless performance. Although the model was phased out in 2019, it remains an option worthy of consideration by those looking for something reliable yet affordable.