The Acura RDX is a popular and highly sought-after crossover SUV. It is widely known for its styling, comfort, performance, handling, and fuel economy. The third generation of the Acura RDX has been built on Honda's premium automobile platform to provide an even more enjoyable driving experience.
Unfortunately, several complaints have been reported against the vehicle in recent years. Owners have experienced problems with braking systems, internal malfunctions, navigation system errors, suspension damage, and electrical issues. These flaws can significantly detract from the ownership experience if not appropriately resolved, so it's essential to consider them when considering whether to purchase a used Acura RDX model year. By staying informed about these common issues, buyers can make an educated decision that suits their needs best while avoiding costly repairs down the line.
🚨You may be interested in: Acura Mdx Years To Avoid
Acura RDX Years To Avoid (List Of Years)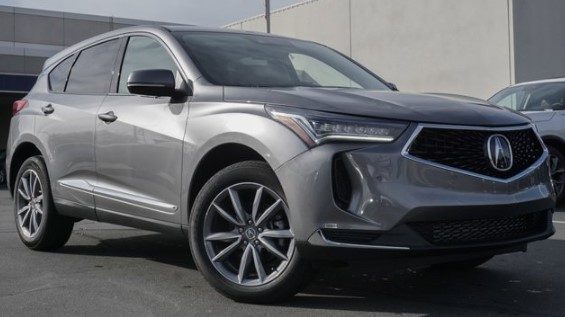 The Acura RDX has been a popular choice of SUV since its introduction in 2006. The brand comprises three generations, however, there are certain years to avoid when selecting an RDX vehicle.
Consumers have expressed some concerns about the first generation (2006-2012) models as well as some issues with the second generation (2013-2018). It's important to note that only three variants of the third gen (2019-2020) were released and those should be avoided due to weakness in comparison to other model vehicles.
🎯Suggested article: Acura ACC Warning Light
It is suggested that the following year models from all three generations of Acura RDX be neglected:
2007 Acura RDX
2008 Acura RDX
2010 Acura RDX
2013 Acura RDX
2016 Acura RDX
2017 Acura RDX
2019 Acura RDX
2020 Acura RDX
Worst Years of Acura RDX:
This year, 2019 Acura RDX had the most complaints on Car Complaints website. With 40 complaints, it is more than double any other model in the list. The major issues reported are related to braking system and engine. Consumers should be cautious about making a purchase of this particular model as it has been noted for its instability and unreliability.
🚨You may be interested in: Acura Check Engine Warning Light
What Makes These Acura RDX Years Worth Avoiding?
Acura has long been renowned for their reliable performance and driving capability, making them a popular choice among car owners. Despite the considerable success that Acura has experienced, there are still some considerable issues with the RDX model which must be examined more closely. Many of these issues have been reported by customers annually and should be taken into consideration when one is looking to purchase an Acura vehicle.
1. 2013 Acura RDX Problems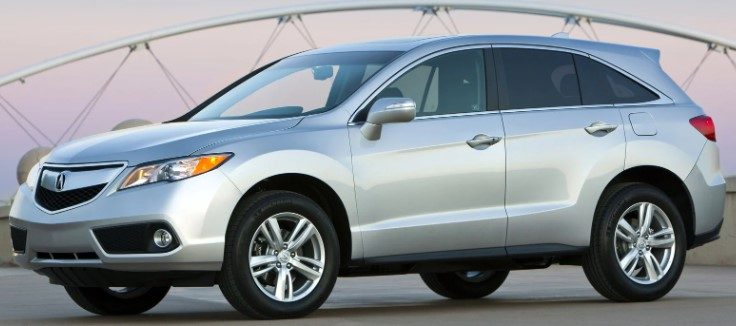 The 2013 Acura RDX has been the subject of several reports regarding suspension, electrical and accessory problems. Reports indicate that excessive noise from the suspension was the most critical concern of this year's model. To rectify this issue, it is recommended to replace or upgrade front and rear bumpers as well as struts in order to resolve the problem for most vehicle owners. Replacing shocks is also advised in many automotive forums.
In addition to these issues, drivers have reported various other challenges such seat deterioration, sun visor breakdowns, battery failure, dim or blown headlights and excessive vibrations while driving. The NHTSA received complaints about airbag malfunctions with some customers experiencing a check airbag light that wouldn't turn off as well as airbags not deploying when collided – two very serious issues that must be addressed promptly for safety reasons.
🚀Recommended article: Acura Battery/Charging Warning Light
2. 2016 Acura RDX Problems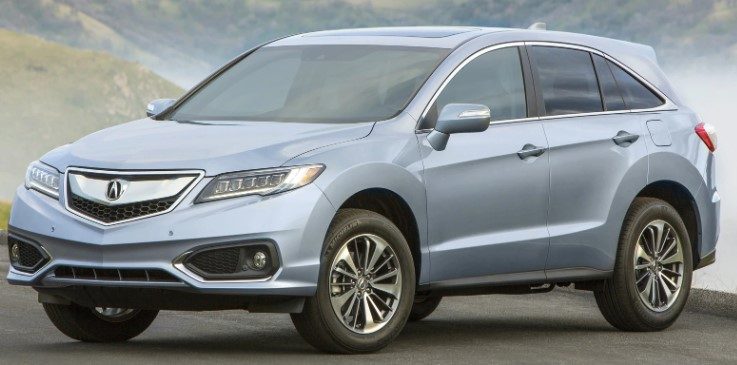 The 2016 Acura RDX has gotten mixed reviews from its customers due to a number of issues. The brakes were known to squeal when pressed hard and after only 10,000 miles they would not stop making a noise. Replacing the rotors and pads is the only solution at a cost of $350. Complaints have also been raised about battery faults that cause the car to refuse to start, as well as transmission issues such as hesitation when accelerating. Other notable problems include Apple CarPlay incompatibility, lane assist not working correctly, and clunking sounds from the rear suspension.
3. 2017 Acura RDX Problems

The Acura RDX 2017 has received significant attention due to a large number of reported problems. The most commonly reported issues include difficulty with interior accessories and transmission. Navigation systems are known to malfunction at critical times, while Bluetooth is unable to connect with other devices. Transmission flaws such as hesitant shifts, abrupt gear changes, and jerky downshifting have all been widely reported by users of the vehicle. Additionally, power steering failure has been experienced by many drivers and there have also been reports concerning speed control issues combined with engine troubles, defective power train and electrical system malfunctions. Although the car's interior is attractive when compared to earlier models it does not appear to be as luxurious as some of its competitors on the market today.
4. 2019 Acura RDX Problems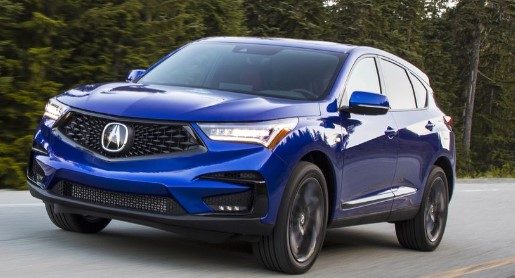 Since its release, the Acura RDX 2019 has been met with negative feedback from customers. Reports of engine problems such as loss of acceleration, stopping while passing and a constantly illuminated oil light are among the complaints. The brakes on this model have also been known to screech after only a short time period since purchase. Additionally, many drivers have noted that the handling is subpar due to worn out tires and poor throttle response. Furthermore, other issues such as information management not working properly, liftgate glass fracturing and windows making noise are all problems reported by owners. Finally, even more difficulties such as fuel system malfunctions, airbag faults and transmission errors were experienced by those who purchased this vehicle in 2019.
5. 2020 Acura RDX Problems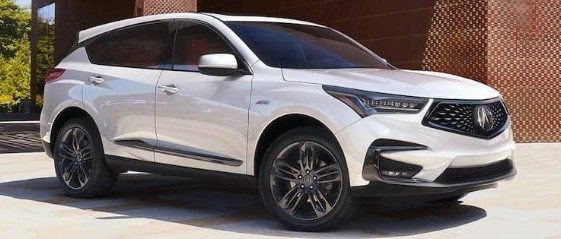 Acura RDX promised to be the most updated model this year, but consumers have been disappointed by a myriad of problems. Unacceptable issues with engine and power train are rampant, such as loss of acceleration in "Limp Home" mode, rapid sputtering and deceleration without notice. Complaints from users about these troubles within 3,000 miles were abundant. Additionally, Apple CarPlay's sudden disengagement and popping sound from speakers have further enraged many customers. Even worse, roof cracking sounds when body movement occurs or fuel system difficulties have also been reported. The seat belt failing to fasten or airbags not engaging only add to the list of major grievances that people had regarding this vehicle model.
Which Acura RDX Years Are Safe To Buy?
When shopping for the right Acura RDX, it is important to avoid buying older models. For those looking for the best value, here are five of the most current and popular Acura RDX models available today
2009 Acura RDX: This model boasts a lot of modern amenities and precise performance. It also has received great crash-test results.
2011 Acura RDX: This was one of Honda's top models when released with few consumer complaints. It is now reasonably priced as well.
2012 Acura RDX: The year 2012 model has excellent steering control that has gotten many positive reviews from consumers making it a great bargain vehicle.
2018 Acura RDX: This second generation SUV offers excellent fuel mileage compared to its competitors and provides good value at an entry level price point with many basic features included in the package.
2021 Acura RDX: The newest release offers style and exclusivity while providing reasonable pricing along with numerous standard features.
This chart illustrates the amount of issues reported and product recalls related to the Acura RDX.
| | | |
| --- | --- | --- |
| Model Year | Complaints Recorded | Recalls |
| 2007 | 9 | 3 |
| 2008 | 8 | 3 |
| 2009 | 1 | 2 |
| 2010 | 14 | 2 |
| 2011 | 4 | 2 |
| 2012 | 2 | 2 |
| 2013 | 15 | 3 |
| 2014 | 9 | 2 |
| 2015 | 9 | 3 |
| 2016 | 19 | 2 |
| 2017 | 14 | 1 |
| 2018 | 4 | 0 |
| 2019 | 40 | 2 |
| 2020 | 16 | 1 |
| 2021 | 1 | 0 |
📢Read also: Acura TL Dashboard Warning Lights and Symbols
Final Thoughts
We have compiled a comprehensive list of all the Acura RDX models to avoid and the problems these years have faced. Our advice is that it is best to stay away from the 2019 model. If you are thinking of buying one of these vehicles, it is advisable to take our opinion into consideration if you want to make sure you get one of the best models available.