The Acura MDX has been a staple of the mid-size three-row luxury crossover market since its introduction in 2000. Its name, standing for "multidimensional luxury" is indicative of this vehicle's ability to offer drivers both utility and comfort. Over the years, the MDX has undergone many improvements which have allowed it to remain competitive in the ever evolving auto industry.
With so many different varieties on the market, choosing an Acura MDX that is right for you can be difficult. Fortunately, Dashboardwarning is here to help potential buyers navigate through these options with ease and confidence. With Dashboardwarning's assistance, finding your perfect match among all available Acura MDXes will be an enjoyable process instead of a daunting endeavor.
General article: Acura MDX Dashboard Warning Lights
Which Year Models of Used Acura MDX to Avoid?
Quick Answer: Avoid Acura MDX Year Models 2001, 2002, 2003, 2004, 2005, 2010, 2014, 2016, 2017
Acura MDX has had transmission failure issues, particularly in the 2004 year model. To protect potential Acura owners from these costly problems, we recommend avoiding the 2001, 2002, 2003, 2004, 2005, 2010, 2014 2016 and 2017 Acura MDX year models.
The 2004 model is known to have earlier and more expensive transmission failures than other model years. The 2001-2005 models all have cases of total transmission failure later on in their life cycles. The 2010 version has a high rate of excessive oil consumption and the 2014 and 2016 versions are known for many engine issues early on. In addition to this issue with engines and transmissions; the 2017 model may not fail straight away however it does tend to provide its owners with troubles much faster than expected too.
See also: Acura lkas Warning Light
Which Year Models of Acura MDX are Safe to Buy Used?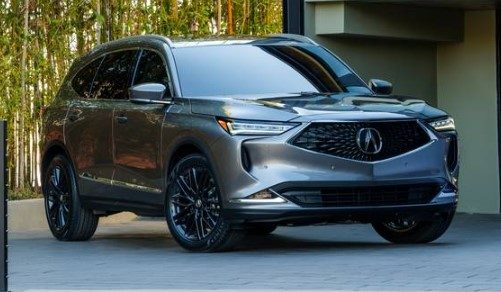 The Acura MDX is one of the finest 5-door SUVs on the market, offering luxurious styling and plush third-row seating. We recommend that you look for one of the more secure models in the line when purchasing an MDX. There are several year models that have proven to be reliable, ranging from 2006 to 2020.
The safest option will be a 2019 or 2020 model as these two years have no complaints reported against them. Additionally, there has only been one concerning report about a 2018 model dying while driving; however this was so rare it should not worry potential buyers. The 2006 year model also carries minimal complaints and any issues typically occur at average mileage levels of 150,000 miles – making it another safe bet when picking out your Acura MDX purchase.
For other years in between those mentioned above such as 2007 or 2008, some minor problems may arise with little cost attached for repair like hesitating transmission (~$300) or poor A/C system (~$400). However none of these issues should prove to be too worrisome if looking into buying an older model before 2019 or 2020 releases; all being manageable fixes depending on how long you plan to keep your car for yourself or others after you part ways with it.
In conclusion: Our top picks for finding a safe and reliable Acura MDX would include: 2006 Acura MDX 2007 Acura MDX 2008 Acura MDX 2009 Acura MDx 2011AcurraMDx 2012AcurraMDx 2013AcurrAMDx 2015AcurrAMDX 2018AcurraMDx 2019AcrruaMDXX 2020AcrruaMXX – All having few complaints (if any at all), with costs attached being very reasonable compared to what could potentially happen by choosing a lesser quality SUV off the lot!
See also: acura tlx all warning lights on
Which Year Models of Acura MDX to Avoid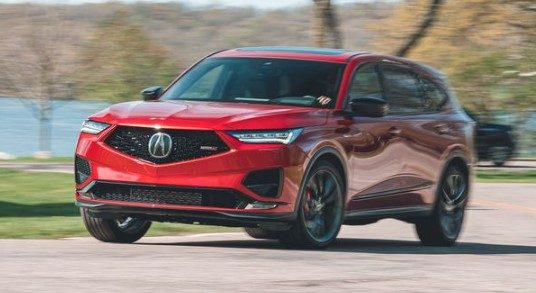 The Acura MDX is a popular vehicle, but it has had its fair share of issues throughout its production life. To help you make the best purchase decision, we recommend avoiding certain models of the MDX. Specifically, 2001-2005 models have been known to suffer from total transmission failure at some point in their lives – usually between 100,000 and 130,000 miles and costing over $4,000 for repairs. The 2004 model is particularly bad with transmission problems occurring as early as 84,000 miles.
Meanwhile 2010 models have been known to consume excessive amounts of oil around 92,000 miles which can cost up to $6,700 to repair. 2014 models tend to suffer from engine troubles such as stalling or lurching on acceleration and strange ticking noises from the engine. Finally 2016-2017 models may experience jerking or hesitation when accelerating due to possible transmission failures.
In conclusion:2001 – 2005 Acura MDXs have issues with total transmission failure; 2010s are prone to excessive oil consumption; 2014s have engine troubles; and 2016 – 2017s face potential transmission failures that cause jerking or hesitations during acceleration. It's important for prospective buyers of an MDX be aware of these issue so they can make an informed purchasing decision that gives them the most bang for their buck!
See also: acura rdx all warning lights on
Common Acura MDX Problems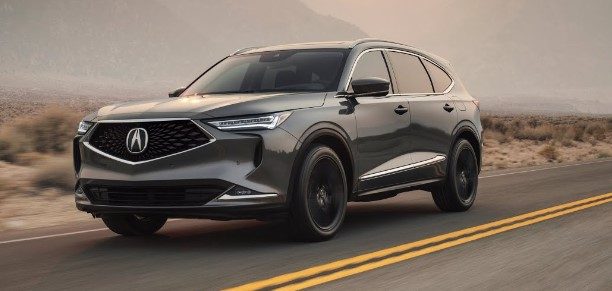 Acura MDX may be a reliable car, however there are some issues that owners should know about.
Poor or jerky acceleration has been reported by 2016 and 2017 MDX owners which is recommended to fix with an update in the transmission control module software.
Excessive oil consumption can cost up to $6,800 to repair and Honda had to issue service bulletins related to this problem.
2008 MDXs have experienced malfunctioning climate systems due to leaks from a compression hose rubbing against the vehicle's grounding surface.
Stalling or lurching during light acceleration between 35 mph and 45 mph is another concern for owners of the vehicle, which requires replacing of faulty VCM rocker as advised by Acura dealerships for proper functioning of the car again.
See also: Acura Sh-Awd Warning Light
Acura MDX Problem Counts By Year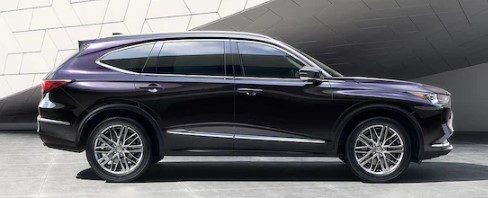 Third-party review platforms such as carproblems.com, carcomplaints.com, and Car Talk Community have reported a variety of problems with vehicles across different makes and models. Commonly encountered issues include transmission failure, excessive oil consumption, and strange engine noises. These complaints are typically detailed by vehicle owners who have experienced the issue firsthand or had their vehicles diagnosed at an automotive repair shop. It is important to note that these reports should not be taken as fact but rather used in conjunction with other resources when researching potential vehicle troubleshooting solutions.